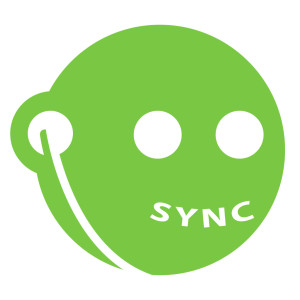 I just wanted to take a quick moment to remind you about SYNC its a free summer audiobook program for young adults. From May 15th to August 13th, SYNC gives away two complete audiobook downloads a week – a current young adult title along with a thematically paired classic or required summer reading title. Sign up for email and text alerts and be first to know when new titles are available to download at www.audiobooksync.com.
I have always wanted to give audio books another chance and what better way then through SYNC Audio Books. These are actually both books I have never read so I am excited to give them a try.
Do you like audio books?
This week I downloaded:
Description:

Two-and-a half millennia after it was created, Homer's Odyssey remains one of humanity's most memorable adventure stories. In this re-creation of Homer's classic as a young adult novel, we see the aftermath of the Trojan War through the eyes of Alexi, a fifteen-year-old Trojan boy. Orphaned by the war and enslaved by Odysseus himself, Alexi has a very different view of the conquering heroes of legend. Despite a simmering anger towards his captors, Alexi gradually develops a grudging respect for them. As the Greeks fight off the angry Cicones, weather a storm that pushes them far beyond charted waters, and nearly succumb to the blandishments of the bewitching Lotus-eaters, he realizes that they are not the demons they were said to be, but people like himself.
Description:

In an evocative and fast-paced adventure on the high seas and on a faraway island an orphan boy named Peter and his mysterious new friend, Molly, overcome bands of pirates and thieves in their quest to keep a fantastical secret safe and save the world from evil. Bestselling authors Dave Barry and Ridley Pearson have turned back the clock and revealed a wonderful story that precedes J.M. Barrie's beloved Peter Pan. Peter and the Starcatchers  is brimming with richly developed characters from the scary but somehow familiar Black Stache and the ferocious Mister Grin to the sweet but sophisticated Molly and the fearless Peter. Riveting adventure takes listeners on a journey from a harsh orphanage in old England to a treacherous sea in a decrepit old tub. Aboard the Never Land is a trunk that holds a magical substance with the power to change the fate of the world – just a sprinkle and wounds heal and just a dusting and people can fly.

Towering seas and a violent storm are the backdrop for battles at sea. Bone-crushing waves eventually land our characters on Mollusk Island–where the action really heats up.
I was thinking since these are 10+ that I would download these two books and play them during our vacation as we will be in the car for a bit. We will be going to Ottawa for one weekend, then Quebec City for another weekend and finally we will be going to the US for a weekend. Not quite sure where in the US but it will be fairly close nothing big planned.
Next week's selection will be available July 10th to 16th and the audio books that will be available will be:
July 10 – July 16
CLAUDETTE COLVIN: Twice Toward Justice by Philip Hoose, Narrated by Channie Waites (Brilliance Audio)
WHILE THE WORLD WATCHED by Carolyn Maull McKinstry with Denise George, Narrated by Felicia Bullock (Oasis Audio)