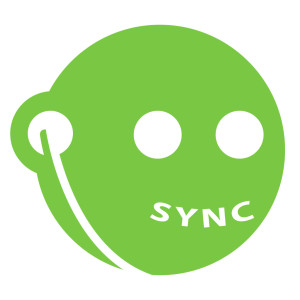 I just wanted to take a quick moment to remind you about SYNC its a free summer audiobook program for young adults. From May 15th to August 13th, SYNC gives away two complete audiobook downloads a week – a current young adult title along with a thematically paired classic or required summer reading title. Sign up for email and text alerts and be first to know when new titles are available to download at www.audiobooksync.com.
I have always wanted to give audio books another chance and what better way then through SYNC Audio Books. These are actually both books I have never read so I am excited to give them a try.
Do you like audio books?
This weeks picks are: (available June 12th to 18th)
CODE NAME VERITY
By Elizabeth Wein
Read by Morven Christie & Lucy Gaskell
Published by Bolinda Audio

Two young women become unlikely best friends during World War II, until one is captured by the Gestapo.
"It does more than stick with me. It haunts me. I just can't recommend it enough" Maggie Stiefvater, bestselling author of Shiver "I was bereft when I finished it" Jill Mansell "It's about friendship and bravery, loyalty and love, and will most definitely leave you sobbing"

The Bookseller Only in wartime could a stalwart lass from Manchester rub shoulders with a Scottish aristocrat. But then a vital mission goes wrong, and one of the friends has to bail out of a faulty plane over France. She is captured by the Gestapo and becomes a prisoner of war. The story begins in "Verity"'s own words, as she writes her account for her captors. Truth or lies? Honour or betrayal? Everything they've ever believed in is put to the test…

A gripping thriller, Code Name Verity blends a work of fiction into 20th century history with spine-tingling results. A book for young adults like no other. "This is a remarkable book" Daily Mail
THE HIDING PLACE
By Corrie ten Boom, John Sherrill & Elizabeth Sherrill
Read by Bernadette Dunne
Published by Christian Audio

Corrie ten Boom was a woman admired the world over for her courage, her forgiveness, and her memorable faith. In World War II, she and her family risked their lives to help Jews escape the Nazis, and their reward was a trip to Hitler"s concentration camps. But she survived and was released–as a result of a clerical error–and now shares the story of how faith triumphs over evil.

For thirty-five years Corrie"s dramatic life story, full of timeless virtues, has prepared readers to face their own futures with faith, relying on God"s love to overcome, heal, and restore. Now releasing in a thirty-fifth anniversary edition for a new generation of readers, The Hiding Place tells the riveting story of how a middle-aged Dutch watchmaker became a heroine of the Resistance, a survivor of Hitler"s death camps, and one of the most remarkable evangelists of the twentieth century.
Next weeks books:
June 19 – June 25
I'D TELL YOU I LOVE YOU, BUT THEN I'D HAVE TO KILL YOU by Ally Carter, Narrated by Renée Raudman (Brilliance Audio)
ANNE OF GREEN GABLES by L.M. Montgomery, Narrated by Colleen Winton (Post Hypnotic Press)