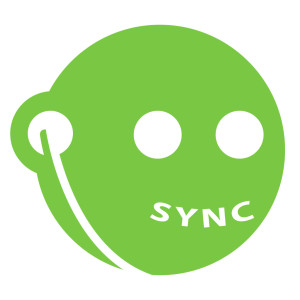 I just wanted to take a quick moment to remind you about SYNC its a free summer audiobook program for young adults. From May 15th to August 13th, SYNC gives away two complete audiobook downloads a week – a current young adult title along with a thematically paired classic or required summer reading title. Sign up for email and text alerts and be first to know when new titles are available to download at www.audiobooksync.com.
I have always wanted to give audio books another chance and what better way then through SYNC Audio Books. These are actually both books I have never read so I am excited to give them a try.
Do you like audio books?
This week I didn't download the following:
Enola's landlady, Mrs. Tupper, is the closest thing Enola has to family these days, besides her occasional run-ins with her brother Sherlock. Even though Mrs. Tupper is nearly deaf and can barely cook, she's an endearing presence as Enola longs for her absent mother. So imagine her horror when Enola comes home to find Mrs. Tupper kidnapped! Who would take her, and why? And what does Florence Nightingale have to do with it? From the master of mystery Nancy Springer, here's another absorbing adventure for our award-winning, unstoppable heroine, Enola Holmes.
In this collection are four of the finest cases of Mr Sherlock Holmes: The Engineer's Thumb, The Silver Band, The Scandal in Bohemia, The Five Orange Pips, narrated by his faithful friend and admirer Dr Watson. What was the mystery of the engineer's thumb? What was behind the disappearance of the race horse? Why did masked royalty walk up to see Holmes in Baker Street? These and other puzzles are solved by this bloodhound of a genius.
Music: Moeran, Smetana, Paganini
Next week's selection will be available from July 24th to July 30th.
HEADSTRONG by Patrick Link, Performed by Deidrie Henry, Ernie Hudson, Ntare Guma Mbaho Mwine and Scott Wolf (L.A. Theatre Works)
THE STRANGE CASE OF DR. JEKYLL AND MR. HYDE by Robert Louis Stevenson, Narrated by Scott Brick (Tantor Audio)