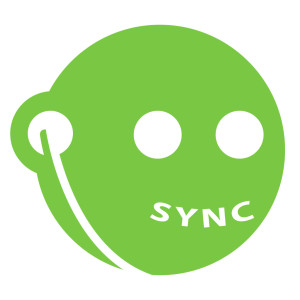 I just wanted to take a quick moment to remind you about SYNC its a free summer audiobook program for young adults. From May 15th to August 13th, SYNC gives away two complete audiobook downloads a week – a current young adult title along with a thematically paired classic or required summer reading title. Sign up for email and text alerts and be first to know when new titles are available to download at www.audiobooksync.com.
I have always wanted to give audio books another chance and what better way then through SYNC Audio Books. These are actually both books I have never read so I am excited to give them a try.
Do you like audio books?
This week I downloaded:
Cammie Morgan is a student at the Gallagher Academy for Exceptional Young Women, a fairly typical all-girls school-that is, if every school taught advanced martial arts in PE and the latest in chemical warfare in science, and students received extra credit for breaking CIA codes in computer class. The Gallagher Academy might claim to be a school for geniuses but it"s really a school for spies.

Even though Cammie is fluent in fourteen languages and capable of killing a man in seven different ways, she has no idea what to do when she meets an ordinary boy who thinks she"s an ordinary girl. Sure, she can tap his phone, hack into his computer, or track him through town with the skill of a real "pavement artist"-but can she maneuver a relationship with someone who can never know the truth about her?Cammie Morgan may be an elite spy-in-training, but in her sophomore year, she"s on her most dangerous mission-falling in love.
The moment an eleven-year-old, plucky orphan named Anne Shirley arrives at Green Gables, the lives of brother and sister, Matthew and Marilla Cuthbert, are changed forever. Anne is a skinny, self-possessed spirit with fiery, red hair, whose boundless imagination transports her from one adventure to the next. Perpetually in search of like-minded spirits, Anne"s journey to belong is met with many obstacles along the way. However, she is determined to say and do anything to convince her mild-mannered hosts to let her stay at Green Gables. The timeless stories and characters come to life, just as they do on page, in this audio-book feature.
I have never read any of Ally Carter's books so I am excited to try this first book in her series. Have you read any of Ally's books?
Of course if you know me you know that I am a huge Anne of Green Gables fan so this was a must for me to download.
They are available from June 19th to 25th.
Next weeks title available June 26th to July 2nd are:
FORGIVE ME, LEONARD PEACOCK by Matthew Quick, Narrated by Noah Galvin (Hachette Audio)
OCTOBER MOURNING: A Song for Matthew Shepard by Lesléa Newman, Narrated by Emily Beresford, Luke Daniels, Tom Parks, Nick Podehl, Kate Rudd, Christina Traister (Brilliance Audio)