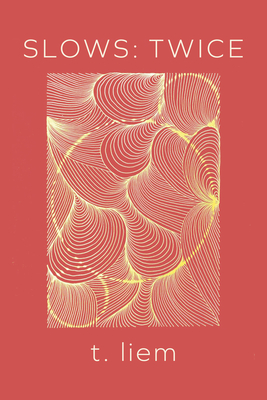 Slows: Twice
by T Liem
Published by
Coach House Books on May 9, 2023
Goodreads
Backward and forward: a double book of mirrored poems about identity in all its forms.
This is a book of slow hours, days, and years--how they can collapse into one another, how it can feel like we are living one day repeating itself. From within this collapse, the speaker seeks connection everywhere. They visit their father's birthplace, Jogjakarta; they listen to a stranger's phone call at the Motel 6 in Alberta; they linger in the so-called ethnic aisle of the grocery store. From all of these places the speaker is discouraged but tries to imagine a future joyously incomprehensible to the present.
Slows: Twice is a collection of revisions and repetitions. Every poem in one half of the book has an alternate version, or a mirror poem, in the other half. Lines, words, images, and forms are reused and reflected in a kind of palindrome, so the book can be read from front cover to back cover, or vice versa. In this way, Liem considers how language shapes identity over time and how the speaker's position in relation to language might be revised. The poems are tied to themes of work and labor, consumption and waste, family and home, as other shapers of identity and relationships. The act of revising and repeating - slowly - is meant to be a resistance to efficiency, a resistance to being an always-productive body under capitalism.
"The poems of SLOWS: TWICE collect in resonance, contemplate the construction of selves, with modes of repetition, sequencing, and mirroring, the way language assembles an identity or points to itself as it points away. "The clouds // disappear the sky sometimes; or they become it." Storied and cubistic, palindromic and cleaved, Liem's poems reveal relationships to time, noise, and duration, and the possibility of joy given painful pasts." - Hoa Nguyen, author of A Thousand Times You Lose Your Treasure
"T. Liem is one of my favorite poets working in Canada. I welcomed this book into my life like sudden sunlight. SLOWS: TWICE is a book about how urgently we need to read differently. I loved its mischievous relation to form and expectation as well as its burning intelligence. I once described T. as an inheritor of the tradition of language poetry, but what SLOWS: TWICE proves is that T. is less an inheritor and more so an innovator, an inventor in their own right. I read it in one frenzied sitting." - Billy-Ray Belcourt, author of A Minor Chorus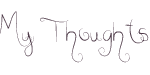 Before I begin my review I quickly have to thank Coach House Books for providing me with an eBook for my review today.
I am pleasantly surprised by the number of poetry books I have read to date. For the most part, I have enjoyed all that I have read and this one included. I definitely plan on picking up a finished copy the next time I order books.
One thing I loved was how the book was laid out. It's actually an interesting concept because Slows: Twice is a collection of repetitions and revisions of poems. The first half of the book is original poems and the second half is an alternate version. I love that it's not just straight forward but it's a mix of lines, words, images, and form. You can read the book as you normally would from front to back but you can also read it back to front. For this reason, is why I want to purchase a copy because it's hard to do that as an eBook.
I really enjoyed the poems and I want to check out the author's other books.
About the Author
T. Liem is the author of Obits. (Coach House, 2018), which was shortlisted for a Lambda Literary Award, and won the Gerald Lampert Memorial Award as well as the the A.M. Klein Prize. Their writing has been published in Apogee, Plenitude, The Boston Review, Grain, Maisonneuve, Catapult, The Malahat Review, The Fiddlehead, and elsewhere. Their essay about family and growing up with Indonesian and British heritages, Rice Cracker," won the Constance Rooke Creative Nonfiction Prize in 2015. They are from Alberta and live in Montreal, Tio'Tia:ke, unceded Kanien'keha:ka territories.