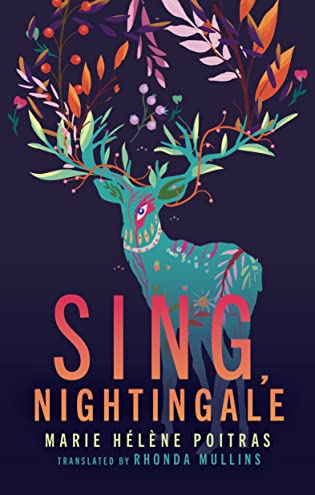 Sing, Nightingale
by Marie Hélène Poitras, Rhonda Mullins
Published by
Coach House Books on February 14, 2023
Pages:
176
Goodreads
Peter Greenaway meets Angela Carter: a Gothic tale of secrets and revenge
Beneath the bright sky of Noirax lies a long tradition of secrets. Generations of men on the Malmaison estate have fathered countless children, both legitimate and not. The women all meet tragic ends or live in the shadows of the estate, and the illegitimate offspring are cared for by nursemaids or sent off to orphanages.
Right now the estate is quiet. But the son is returning home, and the father, worried that the land has been less generous with its sumptuous offerings, decides to bring in a whisperer to make the plants and animals grow. But this whisperer awakens the past. The generations of silenced women will begin to make their voices heard, and the violence lurking under the lush perfumes of the forest will make itself known. The hunters will be hunted and the wolves will howl an announcement of a new reign.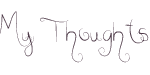 Before I begin my review I quickly have to thank Coach House Books for providing me with an eBook for my review today.
I have to say that the cover is stunning.
This was definitely outside my usual reading genre and I have to say that I definitely want to pick up a physical copy and do a reread of this. I am not going to lie but quite a few times I was saying, what did I just read? I mean that in a good way. It was written beautifully. I loved the poetry and lyrical inserts to it. It's a rather dark and gothic tale of this mansion's history in the town of Noirax.
I should mention numerous trigger warnings in the book so be sure to check those out before reading this.
One of the reasons I want to do another reread of this when I get a physical copy is because I read it as an eBook and it was kind of hard to flip back and forth. It was a bit rough trying to figure out if the timeline was present or past. Was this perhaps done for a reason? I think if I was to do a reread I might get more out of the book and understand it a lot more. I definitely will be updating this or redoing another post.
This was originally written in French and was translated into English. Marie Helene is a French Canadian author and Rhonda Mullins who translated the book is also Canadian.
About the Author
Marie Helene Poitras was born in Ottawa and lives in Montreal. She received the Prix Anne-Hebert for her first novel, 
Soudain le Minotaure
 (2002, reissued by Alto in 2022; 
Suddenly the Minotaur
, DC Books, 2006). Her short story collection 
La mort de Mignonne et autres histoires
 (Alto, 2017) was a finalist for the Prix des libraires du Quebec. While 
Griffintown
 (Prix France-Quebec and finalist for the Prix Ringuet) was inspired by her experience as a carriage driver in Old Montreal, 
Sing, Nightingale
, an ode to creation, draws on her travels in the French countryside.