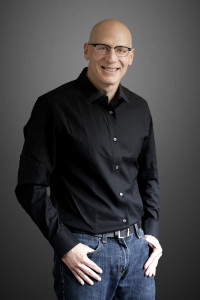 Gordon Korman is the author of more than ninety books for kids and young adults, most recently WAR STORIES and UNPLUGGED. His writing career began at the age of twelve when his Grade 7 English assignment became his first published novel. 
Now, four decades later, he is a full-time writer and speaker, with over thirty-five million copies of his novels in print in thirty-three languages. Each year he travels extensively, visiting schools and libraries, bringing his trademark humor and adventure styles to readers everywhere. 
 A native Montrealer, he lives with his family in Long Island, New York.   

I am embarrassed to admit that I have never read any of Gordon's books. I definitely need to work on that this year. Which one(s) should I read?