With BookExpo happening later this month, I am starting to get a little envious of those that are able to attend this year but its all good because they will be showing or at least I hope they will show what new and exciting books that will be coming out.
With that being said I thought I would share with you my top 5 weekly book picks every Saturday until the week of Book Expo. These are books that I have seen talked about and have been added to my wishlist of books.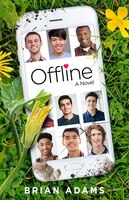 Meagan is a seventeen-year-old netaholic, addicted to online dating but scared to death to take those online "relationships" offline. Banished by her parents to her gay hippie grandfather's farm (where the cell reception is terrible!), she is so not looking forward to a techno-free summer of gardening and cleaning house. When two offline boys fall for her at a Netaholics Anonymous meeting, she desperately enlists her bestie Sheila to help extradite herself from such an awkward situation. Good luck with that! Falling in with a ragtag bunch of Luddites, Meagan joins a zany softball team, takes the game of Scrabble to a whole new level, and gets immersed in the world of invertebrate sex-all the while coming to terms with her raging netaholism and discovering the joys and heartbreaks of offline relationships.
Offline is a romantic romp through the dark underbelly of technology. Equally parts serious and ridiculous, this fast paced romantic comedy for adults and young adults gently pokes fun at the perils and pitfalls of the online world. Brian Adams is the author of two award-winning romantic comedies about environmental activism, Love in the Time of Climate Change and KABOOM! In a previous life he was a college professor, desperately trying to get folks to stop texting in class, put away their damn phones, and get the hell outside. He lives in Western Massachusetts with his wife and cat.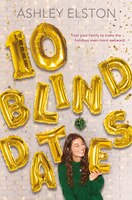 Sophie wants one thing for Christmas-a little freedom from her overprotective parents. So when they decide to spend Christmas in South Louisiana with her very pregnant older sister, Sophie is looking forward to some much needed private (read: make-out) time with her long-term boyfriend, Griffin. Except it turns out that Griffin wants a little freedom from their relationship. Cue devastation.
Heartbroken, Sophie flees to her grandparents' house, where the rest of her boisterous extended family is gathered for the holiday. That's when her nonna devises a (not so) brilliant plan: Over the next ten days, Sophie will be set up on ten different blind dates by different family members. Like her sweet cousin Sara, who sets her up with a hot guy at an exclusive underground party. Or her crazy aunt Patrice, who signs Sophie up for a lead role in a living nativity. With a boy who barely reaches her shoulder. And ascreaming baby.
When Griffin turns up unexpectedly and begs for a second chance, Sophie feels more confused than ever. Because maybe, just maybe, she's started to have feelings for someone else . . . Someone who is definitely not available.
This is going to be the worst Christmas break ever . . . or is it?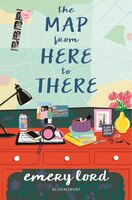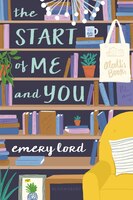 The Start of me and Yoy is the first book in the series) It's been a year since it happened–when Paige Hancock's first boyfriend died in an accident. After shutting out the world for two years, Paige is finally ready for a second chance at high school . . . and she has a plan. First: Get her old crush, Ryan Chase, to date her–the perfect way to convince everyone she's back to normal. Next: Join a club–simple, it's high school after all. But when Ryan's sweet, nerdy cousin, Max, moves to town and recruits Paige for the Quiz Bowl team (of all things!) her perfect plan is thrown for a serious loop. Will Paige be able to face her fears and finally open herself up to the life she was meant to live?
From the New York Times bestselling author of The Night Circus, a timeless love story set in a secret underground world–a place of pirates, painters, lovers, liars and ships that sail upon a starless sea.
Zachary Ezra Rawlins is a graduate student in Vermont when he discovers a mysterious book hidden in the stacks. As he turns the pages, entranced by tales of lovelorn prisoners, key collectors and nameless acolytes, he reads something strange: a story from his own childhood.
Bewildered by this inexplicable book and desperate to make sense of how his own life came to be recorded, Zachary uncovers a series of clues–a bee, a key and a sword–that lead him to a masquerade party in New York, to a secret club and through a doorway to an ancient library, hidden far below the surface of the earth. What Zachary finds in this curious place is more than just a buried home for books and their guardians–it is a place of lost cities and seas, lovers who pass notes under doors and across time, and of stories whispered by the dead. Zachary learns of those who have sacrificed much to protect this realm, relinquishing their sight and their tongues to preserve this archive, and also those who are intent on its destruction.
Together with Mirabel, a fierce, pink-haired protector of the place, and Dorian, a handsome, barefoot man with shifting alliances, Zachary travels the twisting tunnels, darkened stairwells, crowded ballrooms and sweetly-soaked shores of this magical world, discovering his purpose–in both the mysterious book and in his own life.