One of my favorite things about logging onto Netgally is seeing the seasonal Buzz Books catalog/book that offers sample excerpts of the forthcoming titles that will be coming out in the season.
This is the tenth edition of the Buzz Books: Young Adult. There is thousands of books that come out each season but Publishers Lunch selects titles that they think are the most note worthy and include excerpts of those books. They also include a list of books coming out as well.
Here is a list of books coming out in the Spring/Summer I am excited for and a few of them are a little surprising for me since I don't tend to read those kinds of books. Does anything excite you from this list?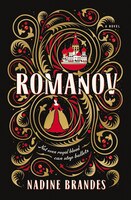 From the author of Fawkes comes a magical take on the story of Anastasia Romanov.
The history books say I died.
They don't know the half of it.
Anastasia "Nastya" Romanov was given a single mission: to smuggle an ancient spell into her suitcase on her way to exile in Siberia. It might be her family's only salvation. But the leader of the Bolshevik army is after them . . . and he's hunted Romanov before.
Nastya's only chances of saving herself and her family are either to release the spell and deal with the consequences, or to enlist help from Zash, the handsome soldier who doesn't act like the average Bolshevik. Nastya's only dabbled in magic, but it doesn't frighten her half as much as her growing attraction for Zash. She likes him. She thinks he might even like her . . .
That is, until she's on one side of a firing squad . . . and he's on the other.
Pub Date: May 2019
King Arthur as you've never imagined! This bold, sizzling YA retells the popular legend with the Once and Future King as a teenage girl — and she has a universe to save.
I've been chased my whole life. As a fugitive refugee in the territory controlled by the tyrannical Mercer corporation, I've always had to hide who I am. Until I found Excalibur.
Now I'm done hiding.
My name is Ari Helix. I have a magic sword, a cranky wizard, and a revolution to start.
When Ari crash-lands on Old Earth and pulls a magic sword from its ancient resting place, she is revealed to be the newest reincarnation of King Arthur. Then she meets Merlin, who has aged backward over the centuries into a teenager, and together they must break the curse that keeps Arthur coming back. Their quest? Defeat the cruel, oppressive government and bring peace and equality to all humankind.
No pressure.
Pub Date: March 2019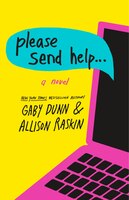 In this hilarious follow-up novel to the New York Times bestseller I Hate Everyone But You, long distance best friends Ava and Gen have finally made it to the same time zone (although they're still over a thousand miles apart).
Through their hilarious, sometimes emotional, but always relatable conversations, Ava and Gen are each other's support systems through internships, relationship troubles, questionable roommates, undercover reporting, and whether or not it's a good idea to take in a feral cat. Please Send Help perfectly captures the voice of young adults looking to find their place in the world and how no matter how desperate things seem, you always have your best friend to tell it like it is and pick you back up.
Pub Date: July 2019 (I would definitely have to pick up the first book to read this)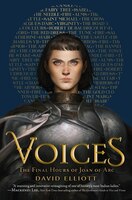 Bestselling author David Elliott explores how Joan of Arc changed the course of history and remains a figure of fascination centuries after her extraordinary life and death. Joan of Arc gets the Hamilton treatment in this evocative novel.
Told through medieval poetic forms and in the voices of the people and objects in Joan of Arc's life, (including her family and even the trees, clothes, cows, and candles of her childhood), Voices offers an unforgettable perspective on an extraordinary young woman. Along the way it explores timely issues such as gender, misogyny, and the peril of speaking truth to power. Before Joan of Arc became a saint, she was a girl inspired. It is that girl we come to know in Voices .
Pub Date: March 2019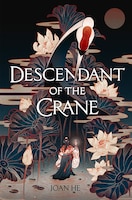 "Tyrants cut out hearts. Rulers sacrifice their own." Princess Hesina of Yan has always been eager to shirk the responsibilities of the crown, but when her beloved father is murdered, she's thrust into power, suddenly the queen of an unstable kingdom. Determined to find her father's killer, Hesina does something desperate: she engages the aid of a soothsayer—a treasonous act, punishable by death… because in Yan, magic was outlawed centuries ago.
Using the information illicitly provided by the sooth, and uncertain if she can trust even her family, Hesina turns to Akira—a brilliant and alluring investigator who's also a convicted criminal with secrets of his own. With the future of her kingdom at stake, can Hesina find justice for her father? Or will the cost be too high?
In this shimmering Chinese-inspired fantasy, debut author Joan He introduces a determined and vulnerable young heroine struggling to do right in a world brimming with deception.
Pub Date: April 2019 (debut novel)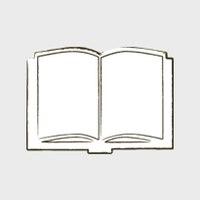 Aristotle and Dante Discover the Secrets of the Universe meets Code Name Verity in this heartbreaking and poignant historical thriller.James Mills isn't sure he can forgive his parents for dragging him away from his life, not to mention his best friend and sister, Anna. He's never felt so alone. Enter Tomas. Falling for Tomas is unexpected, but sometimes the best things in life are. Then their world splits apart. A war that has been brewing finally bursts forward, filled with violence, pain, and cruelty. James and Tomas can only rely on each other as they decide how far they are willing to go-and who they are willing to become-in order to make it back to their families.
Pub Date: April 2019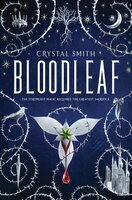 A roar of a dark and luscious epic fantasy that's layered with heady romance, bloodthirsty magic, and ghostly intrigue-an absolutely wicked delight.
Princess Aurelia is a prisoner to her crown and the heir that nobody wants. Surrounded by spirits and banned from using her blood-magic, Aurelia flees her country after a devastating assassination attempt. To escape her fate, Aurelia disguises herself as a commoner in a new land and discovers a happiness her crown has never allowed. As she forges new bonds and perfects her magic, she begins to fall for a man who is forbidden to rule beside her. But the ghosts that haunt Aurelia refuse to abandon her, and she finds herself succumbing to their call as they expose a nefarious plot that only she can defeat. Will she be forced to choose between the weight of the crown and the freedom of her new life?
Pub Date: March 2019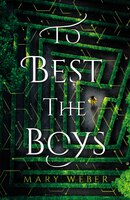 In a thrilling new fantasy from the bestselling author of the Storm Siren Trilogy, one girl makes a stand against society and enters a world made exclusively for boys.
Every year for the past fifty-four years, the residents of Pinsbury Port receive a mysterious letter inviting all eligible-aged boys to compete for an esteemed scholarship to the all-male Stemwick University. The poorer residents look to see that their names are on the list. The wealthier look to see how likely their sons are to survive. And Rhen Tellur opens it to see if she can derive which substances the ink and parchment are created from, using her father's microscope.
In the province of Caldon, where women train in wifely duties and men pursue collegiate education, sixteen-year-old Rhen Tellur wants nothing more than to become a scientist. As the poor of her seaside town fall prey to a deadly disease, she and her father work desperately to find a cure. But when her mum succumbs to it as well? Rhen decides to take the future into her own hands—through the annual all-male scholarship competition.
With her cousin, Seleni, by her side, the girls don disguises and enter Mr. Holm's labyrinth, to best the boys and claim the scholarship prize. Except not everyone's ready for a girl who doesn't know her place. And not everyone survives the deadly maze.
Welcome to the Labyrinth.
Pub Date: March 2019
The above books had excerpts in the book that sounded really good after reading them. This is one of the things I love about Buzz Books is being able to read snippets of upcoming books and those have been added to my wishlist of books.