One of my favorite things about logging onto Netgally is seeing the seasonal Buzz Books catalog/book that offers sample excerpts of the forthcoming titles that will be coming out in the season.
This is a great resource to discover new and upcoming titles that you might not normally hear about and I always find titles of books I had no clue about before reading this. I love the little snippets of the books as well as you can see I have added quite a few to my wishlist of books.
Here is a list of books coming out in the Spring/Summer I am excited for and a few of them are a little surprising for me since I don't tend to read those kinds of books. Does anything excite you from this list?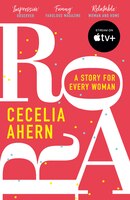 'Cecelia Ahern at her quirky, magical best' Daily MailFrom international bestseller Cecelia Ahern come thirty stories that speak to us all: the women who befriend us, the women who encourage us, the women who make us brave. From The Woman Who Slowly Disappeared to The Woman Who Returned and Exchanged her Husband, discover these original, surprising tales and find a story for every woman.Witty, tender, surprising, these stories capture the moment when we all want to roar.'A wonderful, inspiring collection.the kind of book everyone should have on their shelf' Libby Page, bestselling author of The Lido'Inventive and ingenious, with a doffing of the cap to Angela Carter and Margaret Atwood' Stylist
[This comes out June 2019. I am definitely going to pick this up]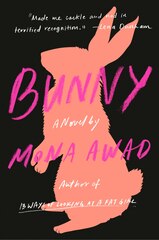 The Vegetarian meets Heathers in this darkly funny, seductively strange novel about a lonely graduate student drawn into a clique of rich girls who seem to move and speak as one.
"We were just these innocent girls in the night trying to make something beautiful. We nearly died. We very nearly did, didn't we?"
Samantha Heather Mackey couldn't be more different from the other members of her master's program at New England's elite Warren University. A self-conscious scholarship student who prefers the company of her imagination to that of most people, she is utterly repelled by the rest of her fiction writing cohort–a clique of unbearably twee rich girls who call each other "Bunny," and are often found entangled in a group hug so tight it seems their bodies might become permanently fused.
But everything changes when Samantha receives an invitation to the Bunnies' exclusive monthly "Smut Salon," and finds herself drawn as if by magic to their front door–ditching her only friend, Ava, an audacious art school dropout, in the process. As Samantha plunges deeper and deeper into Bunny world, and starts to take part in the off-campus "Workshop" where they devise their monstrous creations, the edges of reality begin to blur, and her friendships with Ava and the Bunnies are brought into deadly collision.

[This comes out June 2019. Sounds like the perfect summer read.]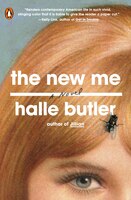 NAMED ONE OF THE MOST ANTICIPATED BOOKS OF 2019 BY VULTURE, HUFFPOST, BUSTLE, LITHUB, AND THE MILLIONS
I'm still trying to make the dream possible: still might finish my cleaning project, still might sign up for that yoga class, still might, still might. I step into the shower and almost faint, an image of taking the day by the throat and bashing its head against the wall floating in my mind.
Thirty-year-old Millie just can't pull it together. Misanthropic and morose, she spends her days killing time at a thankless temp job until she can return home to her empty apartment, where she oscillates wildly between self-recrimination and mild delusion, fixating on all the little ways she might change her life. Then she watches TV until she drops off to sleep, and the cycle begins again.
When the possibility of a full-time job offer arises, it seems to bring the better life she's envisioning – one that involves nicer clothes, fresh produce, maybe even financial independence – within reach. But with it also comes the paralyzing realization, lurking just beneath the surface, of just how hollow that vision has become.
Darkly hilarious and devastating, The New Me is a dizzying descent into the mind of a young woman trapped in the funhouse of American consumer culture.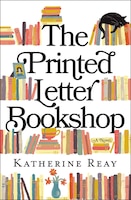 Love, friendship, and family find a home at the Printed Letter Bookshop
One of Madeline Cullen's happiest childhood memories is of working with her Aunt Maddie in the quaint and cozy Printed Letter Bookshop. But by the time Madeline inherits the shop nearly twenty years later, family troubles and her own bitter losses have hardened Madeline's heart toward her once-treasured aunt—and the now struggling bookshop left in her care.
While Madeline intends to sell the shop as quickly as possible, the Printed Letter's two employees have other ideas. Reeling from a recent divorce, Janet finds sanctuary within the books and within the decadent window displays she creates. Claire, though quieter than the acerbic Janet, feels equally drawn to the daily rhythms of the shop and its loyal clientele, finding a renewed purpose within its walls. When Madeline's professional life takes an unexpected turn, and when a handsome gardener upends all her preconceived notions, she questions her plans and her heart. She begins to envision a new path for herself and for her aunt's beloved shop—provided the women's best combined efforts are not too little, too late.
The Printed Letter Bookshop is a captivating story of good books, a testament to the beauty of new beginnings, and a sweet reminder of the power of friendship.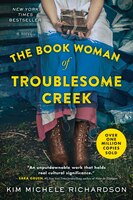 The hardscrabble folks of Troublesome Creek have to scrap for everything-everything except books, that is. Thanks to Roosevelt's Kentucky Pack Horse Library Project, Troublesome's got its very own traveling librarian, Cussy Mary Carter.
Cussy's not only a book woman, however, she's also the last of her kind, her skin a shade of blue unlike most anyone else. Not everyone is keen on Cussy's family or the Library Project, and a Blue is often blamed for any whiff of trouble. If Cussy wants to bring the joy of books to the hill folks, she's going to have to confront prejudice as old as the Appalachias and suspicion as deep as the holler.
Inspired by the true blue-skinned people of Kentucky and the brave and dedicated Kentucky Pack Horse library service of the 1930s, The Book Woman of Troublesome Creek is a story of raw courage, fierce strength, and one woman's belief that books can carry us anywhere – even back home.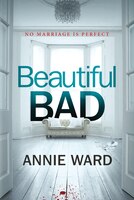 In the most explosive and twisted psychological thriller since The Woman in the Window, a perfect love story leads to the perfect crime
Things that make me scared: When Charlie cries. Hospitals and lakes. When Ian drinks vodka in the basement. ISIS. When Ian gets angry. . . . That something is really, really wrong with me.
Maddie and Ian's romance began with a chance encounter at a party overseas; he was serving in the British army and she was a travel writer visiting her best friend, Jo. Now almost two decades later, married with a beautiful son, Charlie, they are living the perfect suburban life in middle America. But when a camping accident leaves Maddie badly scarred, she begins attending writing therapy, where she gradually reveals her fears about Ian's PTSD, her concerns for the safety of their young son, Charlie, and the couple's tangled and tumultuous past with Jo.
From the Balkans to England, Iraq to Manhattan, and finally to an ordinary family home in Kansas, 16 years of love and fear, adventure and suspicion culminate in The Day of the Killing, when a frantic 9-1-1 call summons the police to the scene of a shocking crime.
But what in this beautiful home has gone so terribly bad?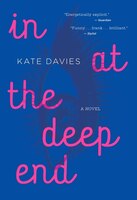 A fresh, funny, audacious debut novel about a Bridget Jones-like twenty-something who discovers that she may have simply been looking for love – and, ahem, pleasure – in all the wrong places (aka: from men)
Julia hasn't had sex in three years. Her roommate has a boyfriend-and their sex noises are audible through the walls, maybe even throughout the neighborhood. Not to mention, she's treading water in a dead-end job, her know-it-all therapist gives her advice she doesn't ask for, and the men she is surrounded by are, to be polite, subpar. Enough is enough.
So when Julia gets invited to a warehouse party in a part of town where trendy people who have lots of sex might go on a Friday night"-she readily accepts. Whom she meets there, however, is surprising: a conceptual artist, also a woman.
Julia's sexual awakening begins; her new lesbian life, as she coins it, is exhilarating. She finds her tribe at queer swing dancing classes, and guided by her new lover Sam, she soon discovers London's gay bars and BDSM clubs, and . . . the complexities of polyamory. Soon it becomes clear that Sam needs to call the shots, and Julia's newfound liberation comes to bear a suspicious resemblance to entrapment . . .
In at the Deep End is an unforgettably frank, funny, and racy odyssey through the pitfalls and seductions we encounter on the treacherous-and more often, absurd-path to love and self.
A propulsive tale of ambition and romance, set in the publishing world of 1980's New York and the timeless beaches of Cape Cod.
In the summer of 1987, 25-year-old Eve Rosen is an aspiring writer languishing in a low-level assistant job, unable to shake the shadow of growing up with her brilliant brother. With her professional ambitions floundering, Eve jumps at the chance to attend an early summer gathering at the Cape Cod home of famed New Yorker writer Henry Grey and his poet wife, Tillie. Dazzled by the guests and her burgeoning crush on the hosts' artistic son, Eve lands a new job as Henry Grey's research assistant and an invitation to Henry and Tillie's exclusive and famed "Book Party"— where attendees dress as literary characters. But by the night of the party, Eve discovers uncomfortable truths about her summer entanglements and understands that the literary world she so desperately wanted to be a part of is not at all what it seems.
A page-turning, coming-of-age story, written with a lyrical sense of place and a profound appreciation for the sustaining power of books, Karen Dukess's The Last Book Party shows what happens when youth and experience collide and what it takes to find your own voice.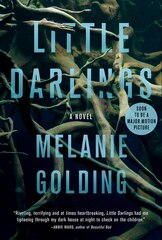 SOON TO BE A MOTION PICTURE
Film rights sold to Notting Hill director Roger Michell and producer Kevin Loader
A new mother becomes convinced that her children are not her own…
Lauren, a new mother, is exhausted by the demands of her twin boys. Since coming home from the hospital, she rarely leaves the house. But it isn't only new motherhood keeping her there. Lauren knows someone is watching them and someone wants her babies. It started with an incident at the hospital and an emergency call in the middle of the night. No one believes her — not her husband, not the police — until one day in the park when everything changes. Is Lauren mad or does she know something no one else does?
A gripping novel that gets to the heart of a mother's worst fears, and how often they are ignored.
A Nearly Normal Family by M.T. Edvardsson
The Girl He Used To Know by Tracey Garvais Graves
The Snakes by Sadie Jones
Fallen Mountains by Kimi Cunningham Grant
The Whisper Man by Alex North
How Not to Die Alone by Richard Roper
Marilou is Everywhere by Sarah Elaine Smith
These are just a few of the Spring/Summer titles I am excited to pick up and read. Be sure to check back next Friday when I share some more. I just hope that Chapters will be carrying all these books in their store.