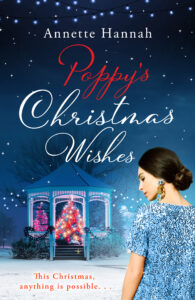 'A heartwarming read, full of friendship and fun' Heidi Swain
What would you wish for if you were granted three wishes?
For the first time she can remember, Poppy is dreading Christmas. Unceremoniously dumped by her boyfriend after moving across the country for him, there's nothing cheery about the festive season this year.
Dragged to a Christmas ball by best friend Layla, Poppy meets gorgeous actor Gabe, who stars as a genie in a play. When he asks her what three wishes she would make, she realises it's quite simple: love, a job she's happy in and, just once in her life, to do something extraordinary.
Gabe and Poppy make a pact to help each other make their dreams come true. As they tick off their wishes, their friendship blossoms… But, as they discover, sometimes, what you want for Christmas isn't necessarily what you need…
A delicious romance to snuggle up with this festive season from the author of Wedding Bells at the Signal Box Café and The Cosy Little Cupcake Van.
Purchase Links:
Amazon UK – https://www.amazon.co.uk/Poppys-Christmas-Wishes-Annette-Hannah-ebook/dp/B09KXYGM36
Amazon US – https://www.amazon.com/Poppys-Christmas-Wishes-Annette-Hannah-ebook/dp/B09KXYGM36

Before I begin my review I quickly have to thank Rachel's Random Resources for allowing me to be a part of this blog tour and for graciously providing me with a copy of the ebook for my review stop today.
I really enjoyed this. It was a fairly quick read for me.
This is Annette's third book; I believe they are all stand-alone stories. Her previous books are Wedding Bells at the Signal Box Cafe and The Cosy Little Cupcake Van. They all take place in Bramblewood. I definitely want to check them out.
Our main character is Poppy and she is moving in with her boyfriend Ed well at least she thinks he is. He managed to convince her this move was good so she left behind friends, family, and a job she loved because Ed was supposed to have a new job only it's not true. Poppy finds out that Ed is not moving because the job fell through and he managed to get the job he really wanted. Unable to return home she tries to make the best out of the situation she is in.
I have to say right from the get-go I didn't like Ed and he knew as she was moving in that he wasn't going to be joining her. I think he took the cowardly way out of the situation from the start and Poppy had to find out from another co-worker. So right away I didn't like him.
Thankfully her best friend Layla comes to visit and is all ready to celebrate Christmas little does she know Poppy isn't in the festive mood. Layla is determined to make sure Poppy enjoys the holiday. The first stop is the company holiday party. It's here that she meets Gabe. I love Gabe, he is exactly the right person for Poppy to have in her life. Gabe is fun and kind and he manages to pull Poppy out of her slump. He is determined to bring Poppy back to what she was before Ed. But can he?
This was just the perfect book to read. As you are reading you could feel how authentic this book is and it literally could happen to anyone in real life. There were so many aw moments for me. This is another book that  I recommend you read this holiday season.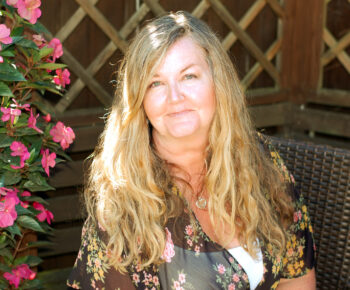 Author Bio
Annette Hannah is a Liver Bird who relocated to leafy Hertfordshire in the 80's and now lives near a river with her husband, two of their three grown up children and a crazy black cocker spaniel. She writes Romantic comedies in settings inspired by the beautiful countryside around her and always with a nod to her hometown.
She worked in Marketing for many years as a qualified Marketeer which she loved as it tapped into her creative side.
As an avid reader, she began to review the books she read, became a book blogger and eventually plucked up the courage to fulfil her life long dream of writing a book.
For four years she was a member of the Romantic Novelists' Association's new writers' scheme, during which time she wrote a book a year.
After signing a two book deal with Orion Dash in 2020 she graduated to full member of the organisation and is also their Press Officer.
She loves long walks along the river, travelling to far-flung places and spending time with her friends and family.
Social Media Links –
https://twitter.com/AnnetteHannah
www.sincerelybookangels.blogspot.com
www.annettehannah.com
https://www.instagram.com/annette.hannah/
https://www.facebook.com/AnnetteHannahAuthor