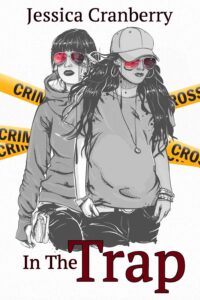 About the Book:
In The
Trap
by Jessica Cranberry
(Hazel & Maeve: The Campus Mysteries, #1)
Publication date: May 10th 2022
Genres: Adult, Mystery, 
Suspense
Synopsis:
For Hazel, an introvert with a knack for people watching, campus life is awkward and hard and…lonely. That is, until she starts to let her guard down around her roommate, Maeve—who's fun and has a wicked flair for drama. Could there be more than just a friendship here? Maybe. But Hazel has a lot of family trauma to work through before figuring out the other big parts of her life. For now, she's just happy to have someone to talk to.
All seems to go well until a night in the Trap—the university's green space—leads to a tense encounter with some drunk guys. When one of the guys ends up dead, Hazel is implicated, and she and Maeve set out to solve the crime before police can connect either of them to it. But how can two amateur sleuths put together a solid case to hand over to the police in time? By following the campus online diaries, that's how.
Set at the beginning of the internet age, people are just starting to share all their deepest, darkest secrets via the World Wide Web, yet the assumption of online anonymity may be a critical mistake. As the perpetrator posts their criminal diary for public consumption, Hazel and Maeve scramble to use technology to piece together the murderer's identity. Can they hack their way out of becoming suspects? And if so, could they ever go back to their boring majors?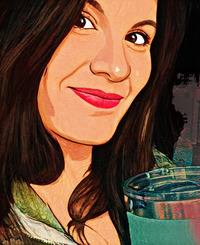 AUTHOR BIO:
Jessica Cranberry lives in the Sierra Nevada foothills with her family and spends days striking a balance between parenthood, teaching, editing/proofreading, and writing–suspense novels and eclectic short stories mostly. When she's not doing those things, she's reading, attempting to garden, or hiking around town. She's an okay baker, and has been known to paint on occasion.
GIVEAWAY
Blitz-wide giveaway (INT)
Ebook copy of In The 

Trap