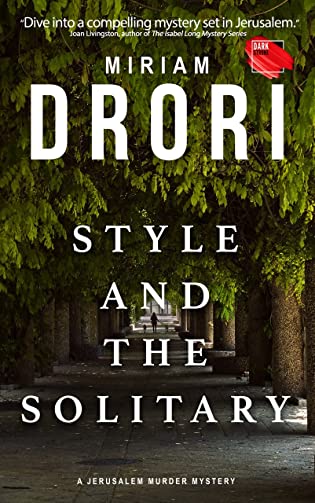 Style and the Solitary
by Miriam Drori
on April 15, 2021
Pages:
183
Goodreads
An unexpected murder. A suspect with a reason. The power of unwavering belief.
A murder has been committed in an office in Jerusalem. That's for sure. The rest is not as clear-cut as it might seem.
Asaf languishes in his cell, unable to tell his story even to himself. How can he tell it to someone who elicits such fear within him?
His colleague, Nathalie, has studied Beauty and the Beast. She understands its moral. Maybe that's why she's the only one who believes in Asaf, the suspect. But she's new in the company – and in the country. Would anyone take her opinion seriously?
She coerces her flatmates, Yarden and Tehila, into helping her investigate. As they uncover new trails, will they be able to reverse popular opinion?
In the end, will Beauty's belief be strong enough to waken the Beast? Or, in this case, can Style waken the Solitary?

Before I begin my review I quickly have to thank Rachel's Random Resources for allowing me to be a part of this blog tour and for graciously providing me with an eGalley of the book to read for my review stop today.
I should also mention that these are my honest and sincere thoughts about the book.
I know I probably say this more than enough times but I love being part of blog tours because I love discovering a new author and I am so happy that I was able to get on the tour for Style and the Solitary. I checked out the backlist she has and I am curious about her other books. I know I definitely want to check them out now. I really enjoyed this one.
Our main characters are Nathalie and Asaf. They both work in the same IT office. Nathalie has been there for roughly three months and she is taken back by the quiet Asaf. He is quiet and keeps to himself. Nathalie is determined to get him to come out of his shell and even more so when she arrives at work one day to discover a colleague was murdered and the prime and really only suspect is Asaf. He was caught holding the murder weapon. But did he really do it?
Nathalie is determined to discover who the killer is because she knows that yes he is a loner but he would never do something like this. It's not in his character. I loved that as the book progressed we discover why Asaf kept to himself and in the real world social anxiety is a real thing. I knew someone in my life who struggled with this on a daily bases and it's not fun to see this personal struggle.
Asaf is surprised when he discovers Nathalie believes in him and she will do anything to clear his name when it seems like everyone is quick to convict him of a murder he possibly didn't commit. Will they be able to solve it before the killer gets away with murder?
I can't speak for Miriam's other books as I have not read them yet but if this is anything like her previous books I definitely want to read them. I loved Miriam's writing and how detailed she is in this world-building and her characters. She makes her characters seem like real authentic people.
I definitely breezed through this rather quickly because I was hooked from the get-go trying to figure out who the killer was and all my guesses were wrong and I have to say that I loved that. Not knowing who it was until almost the end of the book. I also loved how determined and caring Nathalie was with Asaf and you couldn't help but love these two characters and want nothing but the best for them.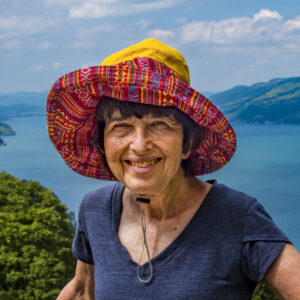 Author Bio –

When Miriam Drori says she loves to perform, people don't believe her. When she says she's not shy, they think she's delusional. The fact is, things ain't what they seem. A witch called social anxiety took away her ability to be spontaneous, but it didn't change her exhibitionist nature. You need to watch her dancing or speaking before an audience to understand that.
Fortunately, she has found an outlet for her thoughts in writing, a solitary activity with multiple recipients. She never doubted her ability to write, but only in recent years has she managed to gather her views and observations together into papier-mâché balls worth throwing far and wide.
If you ignore the witch, life has been good for Miriam, especially since she made the decision to move from the UK to Israel. She has a wonderful husband, three lovely children, and a delightful house. She loves to read, travel, hike, and dance. She has worked in computer programming and technical writing, and now enjoys the freedom and versatility of creative writing. And she believes passionately in raising awareness of social anxiety.
Social Media Links –
Facebook, Twitter, Goodreads, Pinterest, Instagram, Wattpad and website/blog.
Amazon page: Author.to/MiriamDroriAtAmazon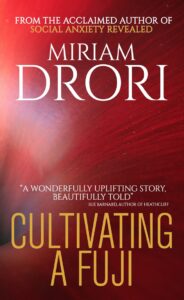 Giveaway to Win 5 x PB copies of Cultivating a Fuji by Miriam Drori (Open INT)
*Terms and Conditions –Worldwide entries welcome.  Please enter using the Rafflecopter box below.  The winner will be selected at random via Rafflecopter from all valid entries and will be notified by Twitter and/or email. If no response is received within 7 days then Rachel's Random Resources reserves the right to select an alternative winner. Open to all entrants aged 18 or over.  Any personal data given as part of the competition entry is used for this purpose only and will not be shared with third parties, with the exception of the winners' information. This will be passed to the giveaway organizer and used only for the fulfillment of the prize, after which time Rachel's Random Resources will delete the data.  I am not responsible for the despatch or delivery of the prize.