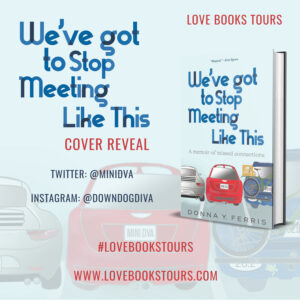 Blurb
What if the path to inner peace leads to outright disaster?
Donna has it all – a generous husband, two healthy kids, a Jersey shore home – but believes something is missing. When she signs up for yoga teacher training, her carefully cultivated life begins to crumble. Her husband is having an affair. Dangerous childhood secrets resurface. Her mother dies suddenly. And she doesn't even like yoga . . . yet.
As Donna reels and heals, she discovers love, rescues dogs, and confronts yet another crisis of faith when her new fiancé falls ill.
A devastating but funny, life-affirming love story, We've Got to Stop Meeting Like This is for anyone who has ever dared to fight for what matters – and believes it's never too late to find love or enlightenment.
But not necessarily in that order.
About The Author: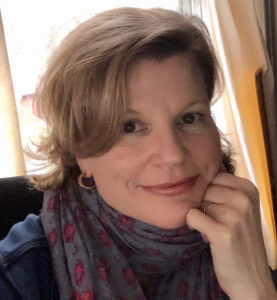 Donna Y. Ferris lives in West Chester, PA with her husband and dogs – and spends as much time as possible with her two Musketeers in Pittsburgh (the home of her beloved Steelers). We've Got to Stop Meeting Like This – A Memoir of Missed Connections is her first book. Donna continues to work in corporate America and has contributed over thirty articles to Elephant Journal.  She also teaches yoga weekly, workshops quarterly, and leads Spring / Fall retreats in Duck, NC. Donna can be reached via email (donnayferris@minichangeyoga.com) or on Facebook and Instagram (@downdogdiva) and Twitter (@minidva).

Thanks, Love Books Tours for allowing me to be a part of this cover reveal.
Congratulations Donna Y. Ferris on your debut book.