Today I am super excited to share this book (s) spotlight and Q&A with you. As you know I always love showcasing books and authors that you might not know about.  This Q&A and book spotlight is long overdue and I am so happy I finally asked them to be a part of my blog. I heard they had a lot of fun answering the questions. If you have any questions for The Hennessy Kids please feel free to leave them in the comment section and I am sure they will answer them for you.
A little backstory before I share the books and Q&A with you. I have yet to personally meet The Hennessy Kids (the last time I was home was 13 years ago) and hopefully, that will be rectified soon (thanks Covid) but I do know their dad. Without saying exactly how long I have known their dad, let's just say it's been well over half my life. We met in our first year of high school through my cousin and have been friends ever since.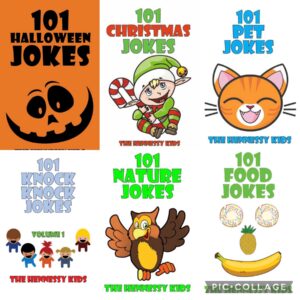 About the Books:
101 Halloween Jokes
101 Christmas Jokes
101 Pet Jokes
101 Knock Knock Jokes Vol. 1
101 Nature Jokes
101 Food Jokes
To purchase the books please CLICK HERE to see all the ways you can buy them.
If you or your kids love jokes and joke books then I highly recommend these. They make the perfect stocking stuffer if you're looking for that fun extra something to add to your kid's stockings. I know we love joke books and they are the perfect thing to have on hand when you're having one of those days. You just read a few and before you know it your laughing and feeling much better. Plus I have to say I think kids tell the best jokes in the entire world. Wouldn't you agree?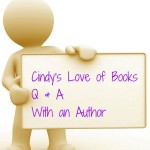 Today I am honoured to have not one, or two but all three of the authors doing this Q&A, I hope you enjoy it as much as I did.
Cindy: Hi Daniel, Samuel and Katherine. I have to say thank you so much for taking the time to do this Q&A with me today. I am truly honoured to share your books with my readers. My first question is who is the funniest person you know and why?
THK: Our dad, because he is always telling awful puns.
Cindy: Your dad is pretty funny isn't he? What inspired you to write a joke book?
Daniel: I love telling good jokes and listening to them.

Samuel: My dad.

Katherine: My family.
Cindy:  What is your favourite joke you have told so far?
Daniel: Why did the pineapple cross the road? It was taped to the chicken.

Samuel: Why don't koalas let other animals play on their team? They aren't koala-fied.

Katherine: What do sea monsters eat? Fish and ships.
Cindy:  You guys had me laughing at those jokes. After reading them I had to tell my 18-year-old son and he laughed saying those were good jokes. Are you currently writing any more joke books?
Daniel: Yes. Our goal is ten in total.
Cindy: I am happy to announce that another joke book is expected this fall. When you're not telling jokes what do you like to do for fun?
Daniel: I play video games and make videos for our YouTube channel, The Hennessy Kids. (you can click on The Hennessy Kids to take you right to their channel)

Samuel: Basketball, soccer, football, and cooking.

Katherine: I play Pokemon games, Fortnite, and Minecraft.
Cindy: If you had to recommend a book for someone to read what would it be and why?
Daniel: I would recommend our jokebooks because everyone needs a laugh. Also, Rick Riordan books, because I enjoy the way he uses mythology and they also have great humour.

Samuel: Batman comics – they are quick to read and action packed.

Katherine: Everyone should read the Pokemon Super Deluxe Essential Handbook.
Cindy: How long does it take for you to come up with a joke?
Daniel: Not very long.

Samuel: Two, three minutes.

Katherine: Usually when we're eating at the table.
Cindy: Where do you get your inspiration from for jokes?
Daniel: Sometimes we hear them or we make them up at the supper table.

Samuel: And books and shows, we make jokes from the funny scenes.

Katherine: And our family.
About the Authors: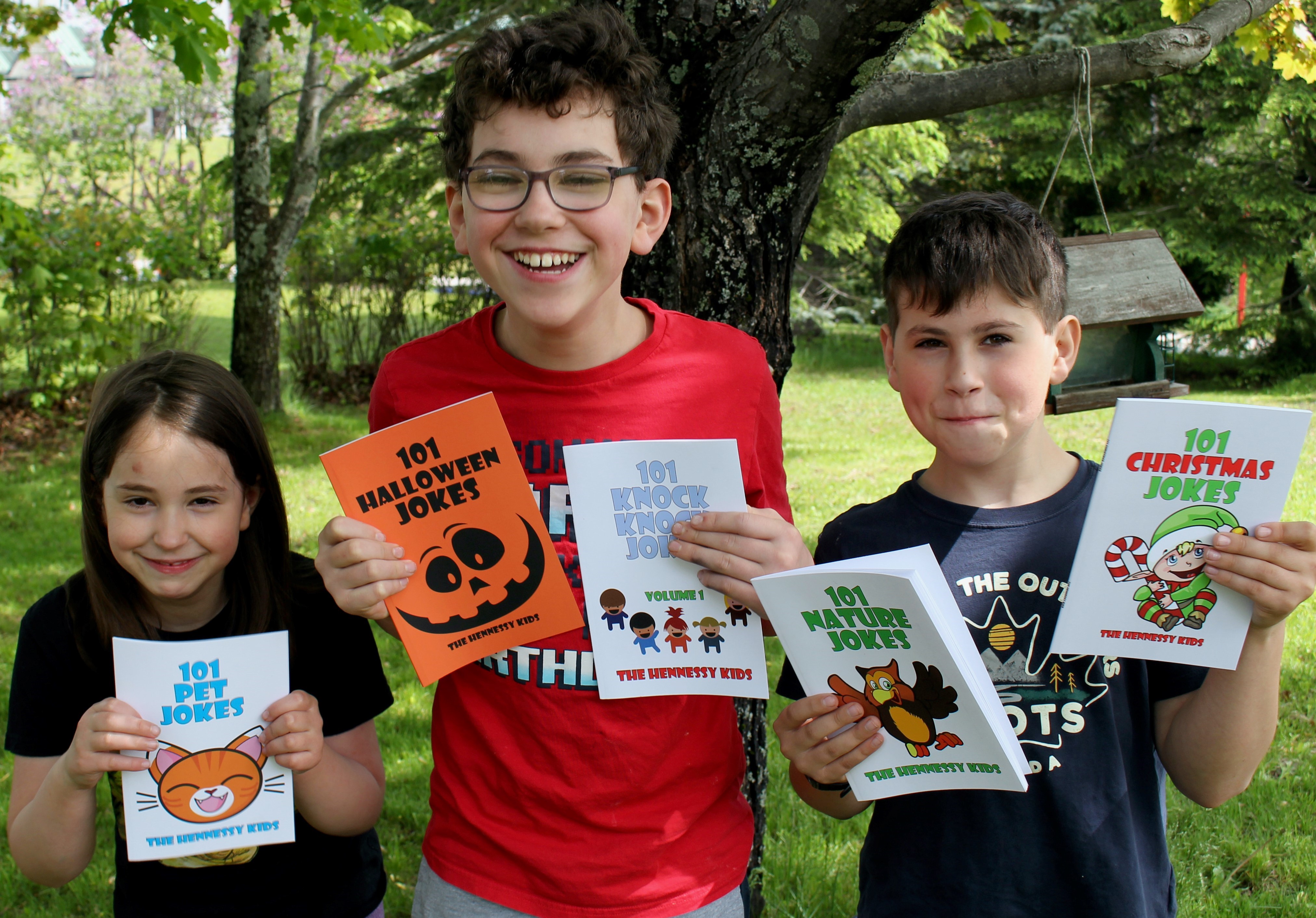 Daniel, Samuel, and Katherine are coauthors of a Kobo Canada bestselling series of joke books with their dad. They love the East Coast lifestyle where they are growing up, and always appreciate a good laugh. They are now working on a new joke book for Fall 2021, and also creating fun artwork & designs. Find out more at http://hennessy.fun
Ways to connect with The Hennessy Kids:
Once again I just want to send a huge thank you to Michael and The Hennessy Kids for taking the time out of their busy schedules to sit down and do this Q&A with me. I truly appreciate it.