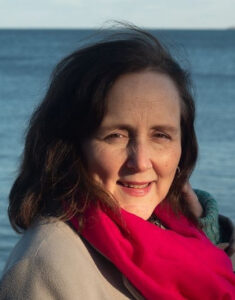 Regina Hansen was born on Prince Edward Island and grew up there, Montreal, and Boston. She teaches at Boston University and is also a contributor to The Ashgate Encyclopedia of Literary and Filmic Monsters. She has written regular articles for the nationally circulated children's magazine DIG into History, and her essays have also appeared in The Wall Street Journal Review and The Conversation. The Coming Storm is her first novel. Visit her at ReginaMHansen.com.
Photo by Dominic Kemmett
Upcoming Release: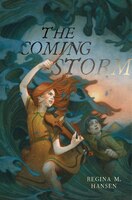 Music, myth, and horror blend in this romantic, atmospheric fantasy debut about a teen girl who must fight a powerful evil that's invaded her Prince Edward Island home—perfect for fans of An Enchantment of Ravens.
There's a certain wild magic in the salt air and the thrum of the sea. Beet MacNeill has known this all her life. It added spice to her childhood adventures with her older cousin, Gerry, the two of them thick as thieves as they explored their Prince Edward Island home. So when Gerry comes up the path one early spring morning, Beet thinks nothing of it at first. But he is soaking wet and silent, and he plays a haunting tune on his fiddle that chills Beet to the bone. Something is very, very wrong.
Things only get worse when Marina Shaw saunters into town and takes an unsettling interest in Gerry's new baby. Local lore is filled with tales of a vicious shape-shifting sea creature and the cold, beautiful woman who controls him—a woman who bears a striking resemblance to Marina. Beet is determined to find out what happened to her beloved cousin, and to prevent the same fate from befalling the handsome new boy in town who is winning her heart, whether she wants him to or not. Yet the sea always exacts a price…