About The Author: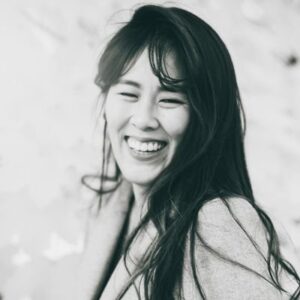 June Hur was born in South Korea and raised in Canada, except for the time when she moved back to Korea and attended high school there. She studied History and Literature at the University of Toronto. She began writing her debut novel after obsessing over books about Joseon Korea. When she's not writing, she can be found wandering through nature or journaling at a coffee shop. She is the author of The Silence of Bones, The Forest of Stolen Girls, and The Red Palace, published by Feiwel & Friends/Macmillan, and she currently lives in Toronto with her husband and daughter.
The Books: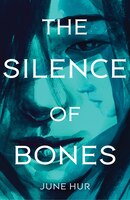 June Hur"s elegant and haunting debut The Silence of Bones is a bloody YA historical mystery tale perfect for fans of Kerri Maniscalco and Renée Ahdieh.
I have a mouth, but I mustn"t speak;
Ears, but I mustn"t hear;
Eyes, but I mustn"t see.
1800, Joseon (Korea). Homesick and orphaned sixteen-year-old Seol is living out the ancient curse: "May you live in interesting times." Indentured to the police bureau, she"s been tasked with assisting a well-respected young inspector with the investigation into the politically charged murder of a noblewoman.
As they delve deeper into the dead woman"s secrets, Seol forms an unlikely bond of friendship with the inspector. But her loyalty is tested when he becomes the prime suspect, and Seol may be the only one capable of discovering what truly happened on the night of the murder.
But in a land where silence and obedience are valued above all else, curiosity can be deadly.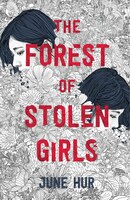 Suspenseful and richly atmospheric, June Hur"s The Forest of Stolen Girls is a haunting historical mystery sure to keep readers guessing until the last page.

1426, Joseon (Korea). Hwani"s family has never been the same since she and her younger sister went missing and were later found unconscious in the forest near a gruesome crime scene.
Years later, Detective Min-Hwani"s father-learns that thirteen girls have recently disappeared from the same forest that nearly stole his daughters. He travels to their hometown on the island of Jeju to investigate. only to vanish as well.
Determined to find her father and solve the case that tore their family apart, Hwani returns home to pick up the trail. As she digs into the secrets of the small village-and collides with her now estranged sister, Maewol-Hwani comes to realize that the answer could lie within her own buried memories of what happened in the forest all those years ago.
Upcoming Release:
June Hur, critically acclaimed author of The Silence of Bones and The Forest of Stolen Girls, returns with The Red Palace-a third evocative, atmospheric historical mystery perfect for fans of Courtney Summers and Kerri Maniscalco.
To enter the palace means to walk a path stained in blood…
Joseon (Korea), 1758. There are few options available to illegitimate daughters in the capital city, but through hard work and study, eighteen-year-old Hyeon has earned a position as a palace nurse. All she wants is to keep her head down, do a good job, and perhaps finally win her estranged father"s approval.
But Hyeon is suddenly thrust into the dark and dangerous world of court politics when someone murders four women in a single night, and the prime suspect is Hyeon"s closest friend and mentor. Determined to prove her beloved teacher"s innocence, Hyeon launches her own secret investigation.
In her hunt for the truth, she encounters Eojin, a young police inspector also searching for the killer. When evidence begins to point to the Crown Prince himself as the murderer, Hyeon and Eojin must work together to search the darkest corners of the palace to uncover the deadly secrets behind the bloodshed.