About The Author: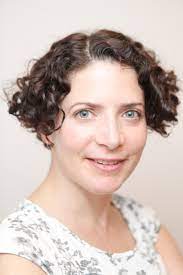 Erica S. Perl is the author of many popular and critically acclaimed books for young readers. Her novels include All Three Stooges,  When Life Gives You O.J. (Sydney Taylor Notable Award, Amazon Best Book of the Month, P.J. Our Way selection), Aces Wild (NPR Best Books of the Year, P.J. Our Way selection) and The Capybara Conspiracy: A Novel in Three Acts. Erica's picture books include Chicken Butt!, Goatilocks and the Three Bears, and Ferocious Fluffity. She is a crowd-pleasing presenter at schools, libraries, and community events. Erica honed her skills working as a trial lawyer in New York City, and, before that, studying theater and driving an ice cream truck. She lives in Washington, D.C. with her husband, daughters, and dogs.
The Books: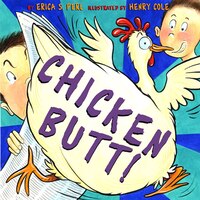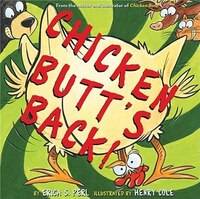 You know what?
What?
Chicken butt!
The classic schoolyard joke has been recast as an irreverent picture book, with call-and-response parts for parent and child. The word repetition in Erica S. Perl"s text, and wonderfully comic illustrations by beloved artist Henry Cole, make this a particularly inviting book for new readers, as does the opportunity to "trick" a parent or other adult into participating in a very silly joke. The humor builds to a surprising and satisfying conclusion. Warning: Kids will want to read this one over and over and over again!
Other Picture Books:
The Ninth Night of Hanukkah
Ferocious Fluffity
Totally Tardy Marty
Goatilocks
King of the Zoo
Dotty
Ninety Three in My Family
Chapter Books/Early Readers:
The Lucky Dogs
Truth or Lie? (series)
Arnold and Louise (series)
Craftily Ever After (series)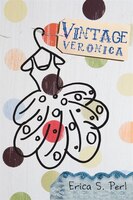 Veronica Walsh is 15, fashion-minded, fat, and friendless. Her summer job in the Consignment Corner section (Employees Only!) of a vintage clothing store is a dream come true. There Veronica can spend her days separating the one-of-a-kind gem garments from the Dollar-a-Pound duds, without having to deal with people. But when two outrageous yet charismatic salesgirls befriend her and urge her to spy on and follow the mysterious and awkward stock boy Veronica has nicknamed the Nail, Veronica's summer takes a turn for the weird. Suddenly, what began as a prank turns into something else entirely. This means Veronica may have to come out of hiding and follow something even riskier for the first time: her heart.
Other Novels:
All Three Stooges
The Capybara Conspiracy
Aces Wild
When Life Gives You O.J.

For some reason when I say Erica's name on the list of authors that would be appearing at MTL YA Fest it rang a bell as I have heard that name before, so I instantly had to look her up online and when I went into her website to check the books she wrote, I realized how I recognized her, she wrote two picture books that Michael absolutely loved Chicken Butt and Chicken Butt's Back. It brought back so many memories of us cuddled up on the couch reading the books over and over again.