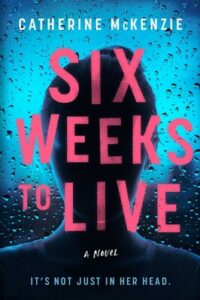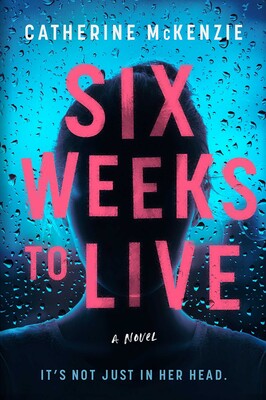 I am super excited that Catherine McKenzie's newest book, Six Weeks to Live is coming out here in Canada on April 20th (May 4th in the US) that I thought I would do a recap of reviews of her previous ten books.
As soon as a new one comes out I pretty much devour it in one or two sittings and I am sure it will be the case with Six Weeks To Live as well. Which I am anxiously awaiting for this to arrive in the mail. That review will be posted as soon as it comes.
I believe I have been to every one of Catherine's book signings apart from You Can't Catch Me and that was due to Covid and probably Six Weeks To Live for the same reason but I know eventually I will be able to get those signed.
Here is a little bit about Catherine:
Catherine McKenzie was born and raised in Montreal, Canada. A graduate of McGill in History and Law, Catherine practiced law for twenty years before leaving the practice to write full time. An avid runner, skier and tennis player, she's the author of numerous bestsellers including HIDDEN, FRACTURED, THE GOOD LIAR and I'LL NEVER TELL. Her works have been translated into multiple languages and THE GOOD LIAR, YOU CAN'T CATCH ME and I'LL NEVER TELL have all been optioned for development into television series.
Was to connect with Catherine:
blog: https://www.catherinemckenzie.com
GoodReads: https://www.goodreads.com/author/show/3111153.Catherine_McKenzie
Instagram: https://www.instagram.com/CatherineMcKenzieAuthor/
Twitter: https://twitter.com/CEMcKenzie1
Facebook: https://www.facebook.com/CatherineMcKenzieAuthor
Be sure to come back to see my reviews of her books every day until the new one comes out.