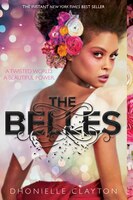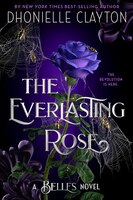 (The Belles) Camellia Beauregard is a Belle. In the opulent world of Orleans, Belles are revered, for they control Beauty, and Beauty is a commodity coveted above all else. In Orleans, the people are born gray, they are born damned, and only with the help of a Belle and her talents can they transform and be made beautiful.
But it"s not enough for Camellia to be just a Belle. She wants to be the favorite-the Belle chosen by the Queen of Orleans to live in the royal palace, to tend to the royal family and their court, to be recognized as the most talented Belle in the land.
But once Camellia and her Belle sisters arrive at court, it becomes clear that being the favorite is not everything she always dreamed it would be. Behind the gilded palace walls live dark secrets, and Camellia soon learns that the very essence of her existence is a lie-that her powers are far greater, and could be more dangerous, than she ever imagined. And when the queen asks Camellia to risk her own life and help the ailing princess by using Belle powers in unintended ways, Camellia now faces an impossible decision.
With the future of Orleans and its people at stake, Camellia must decide: save herself and her sisters and the way of the Belles, or resuscitate the princess, risk her own life, and change the ways of her world forever.
(Everlasting Rose) In this sequel to theNew York Timesbestselling novel,The Belles, Camellia Beaureguard, the former favorite Belle, must race against time to find the ailing Princess Charlotte, who has disappeared without a trace. The evil queen Sophia's imperial forces will stop at nothing to keep Camille, her sister Edel, and her loyal guard, Rémy, from returning Charlotte to the palace and her rightful place as queen. With the help of an underground resistance movement called the Iron Ladies–a society that rejects beauty treatments entirely–and the backing of alternative newspaper theSpider's Web, Camille uses her powers, her connections, and her cunning to outwit her greatest nemesis, Sophia, and attempt to restore peace to Orléans. But enemies lurk in the most unexpected places, forcing Camille to decide just how much she's willing to sacrifice to save her people.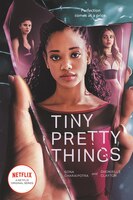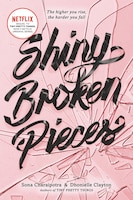 Now a hit Netflix TV show! Black Swan meets Pretty Little Liars in this soapy, drama-packed novel featuring diverse characters who will do anything to be the prima at their elite ballet school.
From the New York Times-bestselling author of The Belles, Dhonielle Clayton, and the author of the acclaimed Symptoms of a Heartbreak, Sona Charaipotra.
Gigi, Bette, and June, three top students at an exclusive Manhattan ballet school, have seen their fair share of drama. Free-spirited new girl Gigi just wants to dance—but the very act might kill her. Privileged New Yorker Bette"s desire to escape the shadow of her ballet-star sister brings out a dangerous edge in her. And perfectionist June needs to land a lead role this year or her controlling mother will put an end to her dancing dreams forever.
When every dancer is both friend and foe, the girls will sacrifice, manipulate, and backstab to be the best of the best.
Don't miss the gossip, lies, and scandal that continues in Tiny Pretty Things' gripping sequel, Shiny Broken Pieces!
Now a Netflix TV show! Featuring a diverse cast of characters, plenty of gossip, lies, and scandal, Shiny Broken Pieces continues with the soapy drama readers loved in Tiny Pretty Things.
June, Bette, and Gigi are competing one final time for a spot at the prestigious American Ballet Company. With the stakes higher than ever, these girls have everything to lose…and no one is playing nice.
June is starting to finally see herself as a prima ballerina. But being the best could mean sacrificing the love of her life. Legacy dancer Bette is determined to clear her name after she was suspended and accused of hurting her rival, Gigi. And Gigi is not going to let Bette—or the other dancers who bullied her—go unpunished.
It all comes down to this last dance. Who will make the cut? And who will lose her dream forever?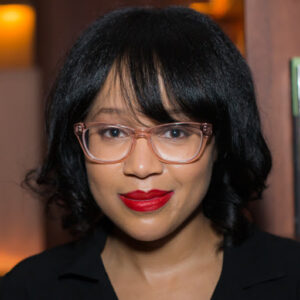 About the Author:
Dhonielle Clayton is a New York Times Bestselling author of The Belles series, the co-author of the Tiny Pretty Things duology, a Netflix original series, and the author of the forthcoming middle grade fantasy series The Marvellers. She hails from the Washington, D.C. suburbs on the Maryland side. She taught secondary school for several years, and is a former elementary and middle school librarian. She is COO of the non-profit We Need Diverse Books, and owner of CAKE Literary, a creative kitchen whipping up decadent—and decidedly diverse—literary confections for middle grade, young adult, and women's fiction readers. She's an avid traveler, and always on the hunt for magic and mischief. Up next: Shattered Midnight (Fall 2021), The Rumor Game, and a few surprises. You can find her on Instagram and Twitter: @brownbookworm.