I always feel as though I am a broken record when I say I need to read more Canadian but I really need to read more Canadian authors.
On my recent online search, I managed to find quite a few books that have piqued my interest and I thought I would share them with you. I am hoping that I will be able to pick up a few of these titles very soon.
A poignant and incandescent debut that explores the bonds of community and what it really means to change
Chinelo—or Nelo, as her best friend, Kate, calls her—is all about her neighbourhood, Ginger East. She loves its chill vibe, its ride-or-die sense of community and the memories she has of growing up there. Ginger East isn't what it used to be, though. After a deadly incident at the local arcade, most of Nelo's friends, except for Kate, have moved away. But as long as the two girls have each other, Nelo's good.
Then Kate's parents' corner store is vandalized, leaving Nelo shaken to her core. The police and the media are quick to point fingers, and soon more of the outside world descends upon Ginger East with promises to "fix the neighbourhood." Suddenly, Nelo finds herself in the middle of a drama that is unfolding on a national scale.
Worse yet, Kate has begun acting strange. She's pushing Nelo away at the exact time they need each other most. Nelo's entire world is morphing into something she hates, and she must figure out how to get things back on track or risk losing everything—and everyone—she loves.
Release date: February 2021 (hardcover) (debut)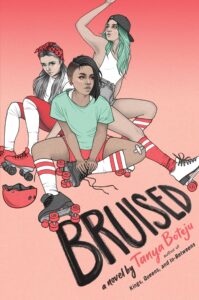 Whip It meets We Are Okay in this vibrant coming-of-age story, about a teen girl who navigates first love, identity, and grief when she immerses herself in the colorful, brutal, beautiful world of roller derby—from the acclaimed author of Kings, Queens, and In-Betweens.
To Daya Wijesinghe, a bruise is a mixture of comfort and control. Since her parents died in an accident she survived, bruises have become a way to keep her pain on the surface of her skin so she doesn't need to deal with the ache deep in her heart.
So when chance and circumstances bring her to a roller derby bout, Daya is hooked. Yes, the rules are confusing and the sport seems to require the kind of teamwork and human interaction Daya generally avoids. But the opportunities to bruise are countless, and Daya realizes that if she's going to keep her emotional pain at bay, she'll need all the opportunities she can get.
The deeper Daya immerses herself into the world of roller derby, though, the more she realizes it's not the simple physical pain-fest she was hoping for. Her rough-and-tumble teammates and their fans push her limits in ways she never imagined, bringing Daya to big truths about love, loss, strength, and healing.
Release date: March 2021 (hardcover) Previous book: King, Queens, and In-Betweens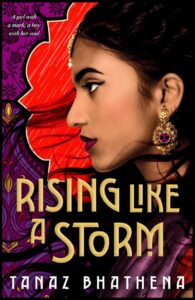 In the concluding installment to the Wrath of Ambar duology from masterful author Tanaz Bhathena, Gul and Cavas must unite their magical forces — and hold onto their growing romance — to save their kingdom from tyranny.
With King Lohar dead and a usurper queen in power, Gul and Cavas face a new tyrannical government that is bent on killing them both. Their roles in King Lohar"s death have not gone unnoticed, and the new queen is out for blood. What she doesn"t know is that Gul and Cavas have a connection that runs deeper than romance, and together, they just might have the strength and magic to end her for good.
Then a grave mistake ends with Cavas taken prisoner by the government. Gul must train an army of warriors alone. With alliances shifting and the thirst for vengeance growing, the fate of Ambar seems ever more uncertain. It will take every ounce of strength, love, and sacrifice for Gul and Cavas to reach their final goal — and build a more just world than they"ve ever known.
Release Date: June 2021 (paperback) Previous book: Hunted By The Sky (June 2021/paperback) Other books (stand alone) A Girl Like That and The Beauty of the Moment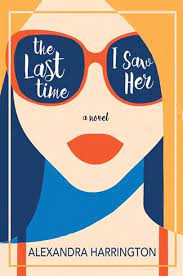 Friends and family are pitted against each other after a tragic accident leaves behind shattered relationships and shocking secrets. A riveting novel by a new voice in teen fiction.
It's been almost a year since Charlotte Romer set foot in her hometown of River John, Nova Scotia. She's been living at a boarding school hours away, safe from the trauma and broken relationships she left behind. All she has left in the small town is her older brother, Sean, who is struggling to keep the lights on in their run-down family home. Charlotte hasn't spoken to her best friend, Sophie, since the night she fled. It's not exactly a celebratory homecoming.
On her first night home, Charlotte shows up unannounced to Sophie"s eighteenth birthday party. The trickle-down effects of that decision haunt Charlotte for weeks. But when Charlotte reconnects with Sophie's ex-boyfriend, Max, the two of them begin to slowly unravel what happened the night of the accident the summer before—the night that changed everything. Somebody knows something, and that somebody really doesn't want Charlotte and Max to figure it out.
With a fast-paced, high-stakes plot, Alexandra Harrington"s debut YA novel will leave readers breathless until the final, shocking conclusion.
Release Date: June 2021 (Paperback) (debut)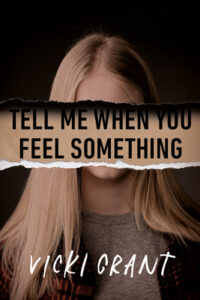 The perfect after-school job turns deadly for teens working as "simulated patients" at the local med school. Everyone has something to hide and no one is safe in this contemporary YA thriller that exposes the dark reality of #MeToo in the world of medicine, for fans of Karen McManus and Holly Jackson.
It seemed like a cool part-time program — being a "simulated" patient for med school students to practice on. But now vivacious, charismatic Viv lies in a very real coma. Cellphone footage just leads to more questions. What really happened? Other kids suspect it was not an intentional overdose — but each has a reason why they can't tell the truth.
Through intertwining and conflicting narratives, a twisted story unfolds of trust betrayed as we sift through the seemingly innocent events leading up to the tragic night. Perhaps simulated patients aren't the only people pretending to be something they're not . . .
Release Date: June 2021 (hardcover)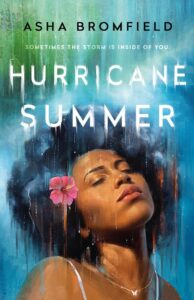 In this sweeping debut, Asha Bromfield (Asha Bromfield is a Black Canadian actress, singer, and author is best known for her role as Melody Jones, drummer of Josie and the Pussycats in the television show Riverdale.) takes readers to the heart of Jamaica, and into the soul of a girl coming to terms with her family, and herself, set against the backdrop of a hurricane.
Tilla has spent her entire life trying to make her father love her. But every six months, he leaves their family and returns to his true home: the island of Jamaica.
When Tilla"s mother tells her she"ll be spending the summer on the island, Tilla dreads the idea of seeing him again, but longs to discover what life in Jamaica has always held for him.
In an unexpected turn of events, Tilla is forced to face the storm that unravels in her own life as she learns about the dark secrets that lie beyond the veil of paradise-all in the midst of an impending hurricane.
Release Date: May 2021 (hardcover) (Debut)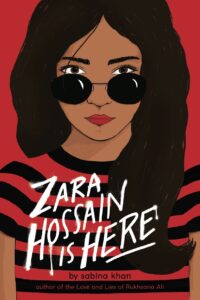 Zara's family has waited years for their visa process to be finalized so that they can officially become US citizens. But it only takes one moment for that dream to come crashing down around them.
Seventeen-year-old Pakistani immigrant, Zara Hossain, has been leading a fairly typical life in Corpus Christi, Texas since her family moved there for her father to work as a pediatrician. While dealing with the Islamophobia that she faces at school, Zara has to lay low, trying not to stir up any trouble and jeopardize their family's dependent visa status while they await their green card approval, which has been in process for almost nine years.
But one day her tormentor, star football player Tyler Benson, takes things too far, leaving a threatening note in her locker, and gets suspended. As an act of revenge against her for speaking out, Tyler and his friends vandalize Zara"s house with racist graffiti, leading to a violent crime that puts Zara"s entire future at risk. Now she must pay the ultimate price and choose between fighting to stay in the only place she's ever called home or losing the life she loves and everyone in it.
Release Date: April 2021 (hardcover) Other books: The Love and Lies of Rukhsana Ali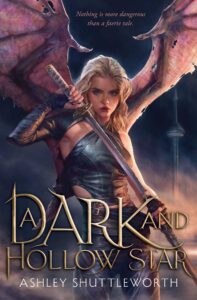 The Cruel Prince meets City of Bones in this thrilling urban fantasy set in the magical underworld of Toronto that follows a queer cast of characters racing to stop a serial killer whose crimes could expose the hidden world of faeries to humans.
Choose your player.
The "ironborn" half-fae outcast of her royal fae family.
A tempestuous Fury, exiled to earth from the Immortal Realm and hellbent on revenge.
A dutiful fae prince, determined to earn his place on the throne.
The prince's brooding guardian burdened with a terrible secret.
For centuries, the Eight Courts of Folk have lived among us, concealed by magic and bound by law to do no harm to humans. This arrangement has long kept peace in the Courts—until a series of gruesome and ritualistic murders rock the city of Toronto and threatens to expose faeries to the human world.
Four queer teens, each who hold a key piece of the truth behind these murders, must form a tenuous alliance in their effort to track down the mysterious killer behind these crimes. If they fail, they risk the destruction of the faerie and human worlds alike. If that's not bad enough, there's a war brewing between the Mortal and Immortal Realms, and one of these teens is destined to tip the scales. The only question is: which way?
Wish them luck. They're going to need it.
Release Date: February 2021 (hardcover) (Debut)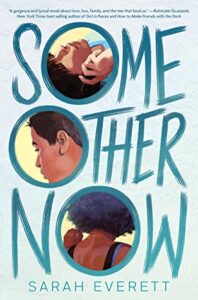 This Is Us for teens, this luminous and heartbreaking contemporary novel follows a girl caught between two brothers as the three of them navigate family, loss, and love over the course of two summers. For fans of Far From the Tree, Emergency Contact, and Nina LaCour.
Before she kissed one of the Cohen boys, seventeen-year-old Jessi Rumfield knew what it was like to have a family—even if, technically, that family didn't belong to her. She'd spent her childhood in the house next door, challenging Rowan Cohen to tennis matches while his older brother, Luke, studied in the background and Mel watched over the three like the mother Jessi always wished she had.
But then everything changed. It's been almost a year since Jessi last visited the Cohen house. Rowan is gone. Mel is in remission and Luke hates Jessi for the role she played in breaking his family apart. Now Jessi spends her days at a dead-end summer job avoiding her real mother, who suddenly wants to play a role in Jessi's life after being absent for so long. But when Luke comes home from college, it's hard to ignore the past. And when he asks Jessi to pretend tobe his girlfriend for the final months of Mel's life, Jessi finds herself drawn back into the world of the Cohens. Everything's changed, but Jessi can't help wanting to be a Cohen, even if it means playing pretend for one final summer.
Release Date: February 2021 (hardcover) (debut)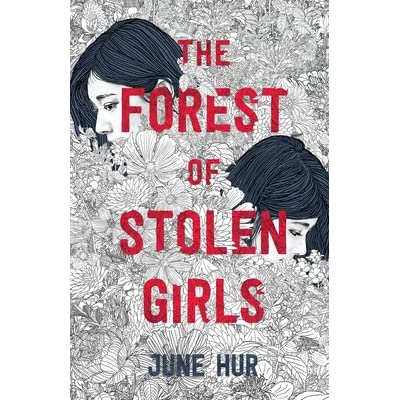 Suspenseful and richly atmospheric, June Hur"s The Forest of Stolen Girls is a haunting historical mystery sure to keep readers guessing until the last page.

1426, Joseon (Korea). Hwani"s family has never been the same since she and her younger sister went missing and were later found unconscious in the forest near a gruesome crime scene.
Years later, Detective Min-Hwani"s father-learns that thirteen girls have recently disappeared from the same forest that nearly stole his daughters. He travels to their hometown on the island of Jeju to investigate. only to vanish as well.
Determined to find her father and solve the case that tore their family apart, Hwani returns home to pick up the trail. As she digs into the secrets of the small village-and collides with her now estranged sister, Maewol-Hwani comes to realize that the answer could lie within her own buried memories of what happened in the forest all those years ago.
Release Date: April 2021 (hardcover) Other Books: The Silence of Bones (debut) and The Red Palace (January 2022)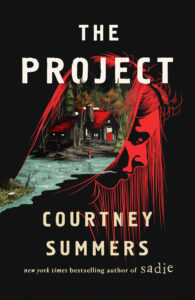 From Courtney Summers, the New York Times bestselling author of the 2019 Edgar Award Winner and breakout hit Sadie, comes her electrifying follow-up-a suspenseful, a pulls-no-punches story about an aspiring young journalist determined to save her sister no matter the cost.
Lo Denham is used to being on her own. After her parents died in a tragic car accident, her sister Bea joined the elusive community called The Unity Project, leaving Lo to fend for herself. Desperate not to lose the only family she has left, Lo has spent the last six years trying to reconnect with Bea, only to be met with radio silence.
When Lo's given the perfect opportunity to gain access to Bea"s reclusive life, she thinks they're finally going to be reunited. But it's difficult to find someone who doesn't want to be found, and as Lo delves deeper into The Project and its charismatic leader, she begins to realize that there's more at risk than just her relationship with Bea: her very life might be in danger.
As she uncovers more questions than answers at each turn, everything Lo thought she knew about herself, her sister, and the world is upended. One thing doesn't change, though, and that's what keeps her going: Bea needs her, and Lo will do anything to save her.
Release Date: February 2021 (hardcover)
Do any of these books interest you?