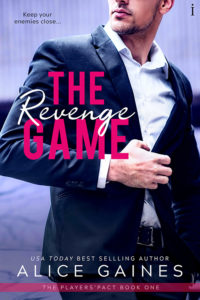 About the Book:
Title: THE REVENGE GAME
Author: Alice Gaines
Pub. Date: September 23, 2019
Publisher: Entangled Publishing, LLC (Indulgence)
Formats: Paperback, eBook
Pages: 211
Find it: Goodreads, Amazon, Kindle, B&N, iBooks, Kobo
Adam Morrow is a self-made millionaire. But one night with her could ruin everything…
I've worked my ass off for what I have, and I'm damn proud of it. I started off with nothing and now I'm filthy rich. Let me tell you, there's nothing like revenge to help you get your ass in gear. And that's what I'm taking, with every exclusive resort I open—sweet, sweet revenge…on her.
Nicole Westmore was my first love. The poor little rich girl stole my heart with her sweet smile, hot body, and irresistible innocence. The summer I worked for her father was the best time of my life…until he drove me away. Even then, I thought Nicole would wait for me. She didn't.
And so, I decided to get even, opening rival hotels, slowly driving them out of business. The old man is gone now, but Nicole is still running the company that's about to collapse. All my hard work will soon pay off.
And then I catch sight of her at a wedding, and all those feelings come rushing back–for both of us. Still, she doesn't know what I've done—yet—and she seems more than willing. What will one night in her bed hurt?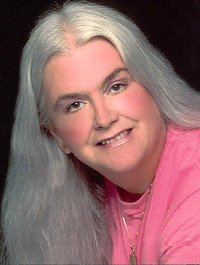 About Alice:
Alice Gaines lives in the San Francisco Bay Area in a fixer-upper house she never fixed up. Aside from writing and reading hot, hot romance, she loves cooking, knitting and crocheting, and her church. She has a pet corn snake named Casper. She's insanely passionate about the funky soul band, Tower of Power.
You can write to Alice at authoralicegaines@gmail.com. You can see information about new releases at www.alicegaines.blogspot.com. Sign up for her newsletter. From time to time, she raffles off her handcrafted items to her readers.
Website | Twitter | Facebook | Goodreads
Giveaway Details:
1 winner will receive a $15 Amazon Gift Card, International.

Tour Schedule:
Week One:
9/23/2019- books_andpoetrii – Excerpt
9/23/2019- Two Chicks on Books– Excerpt or Interview
9/24/2019- BookHounds– Excerpt or Interview
9/24/2019- Jaime's World– Excerpt
9/25/2019- Dazzled by Books– Spotlight
9/25/2019- Burgandy Ice– Excerpt
9/26/2019- Don't Judge, Read– Excerpt
9/26/2019- Books a Plenty Book Reviews– Review
9/27/2019- Dena Garson-Real… Hot… Romance– Spotlight
9/27/2019- Cindy's Love of Books– Review