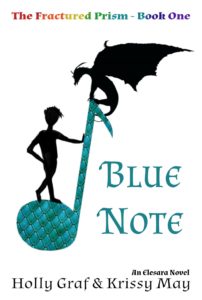 About the Book:
Title: BLUE NOTE (The Fractured Prism, #1)
Author: Krissy May & Holly Graf
Pub. Date: June 21, 2018
Publisher: 252 Publishing LLC
Formats: Paperback, eBook
Pages: 264
Find it: Goodreads, Amazon, Kindle, B&N, Kobo, TBD
Niels Poulsen, self-styled God of Rock and lead singer in a popular punk band, has everything he could want: family, friends, fortune, and fame. When his best friend and fellow band member, Jace, goes missing, Niels will do anything to get him home safe.
Niels discovers that their money and connections won't help them on their journey. They will rely on an model airplane, a family secret, and a tangled magic that weaves the band into the fabric of other realms so tightly they may never make it home again. Their quest takes them across new worlds, through foreign dangers, and straight into the path of an ancient prophecy that wants Niels for itself.
If Niels and his friends survive long enough to find Jace and negotiate their way home to Manhattan, will it be worth the price? The magic says one of them will have to die…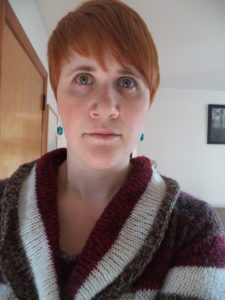 About Krissy:
Krissy grew up in the world, even though she is allergic to much of it. Her travels and experiences living in numerous places have given her a love for different cultures and an appreciation for plumbing and electricity.
She wrote her first novel – a whole paragraph long! – when she was eight years old, and themes from that can be found in upcoming portions of the Elesara series.
In her spare time, Krissy enjoys in no particular order: being appalled and amused by the actions of her children and husband, yelling at cats, drinking tea, wishing she had more time to play her musical instruments, and finding excuses not to clean her house. Writing has proved to be an excellent ongoing excuse. Why stop now?
Website | Twitter | Facebook | Instagram | Amazon Author Page | Goodreads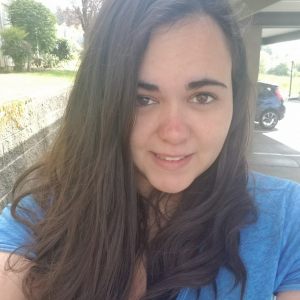 About Holly:
Holly was raised in the Pacific Northwest, in a small town called Newberg just outside of Portland, Oregon. Growing up she had chickens, goats, llamas, horses, cats, and dogs. She has always been an avid reader and writer.
In 2008, she graduated high school a year early and went on to touring colleges (four, across Oregon, Washington, and California) alongside her husband. She explored engineering, chemistry, law, philosophy, and writing. In the end, she graduated with a Bachelors of Science in Accounting.
Toward the end of college, she discovered her love for writing far exceeded her capacity for data entry and general office work. After her son was born, she began writing more and expanding her writing community.
She met her co-writer Krissy in a mom group, and everything took off. She worked a bookkeeping job for about a year, but writing became the focus. In 2017, Holly merged passions and opened the company 252 Publishing LLC.
Holly's focus is fantasy. She writes a web serial called War of the Wicca. Many of her novels exist in the same world – The Elesara Series.
Website | Twitter | Facebook | Instagram | Amazon Author Page | Goodreads
Giveaway Details:
3 winners will receive signed finished copies of BLUE NOTE, US Only.
Rafflecopter Embed Code:
Tour Schedule:
Week 1:
9/2/2019- Kati's Bookaholic Rambling Reviews– Excerpt
9/3/2019- Country Road Reviews– Excerpt
9/4/2019- ❧Defining Ways❧           – Excerpt
9/5/2019- Book Briefs– Review
9/6/2019- Just Another Reader– Spotlight
Week 2:
9/9/2019- 4covert2overt ☼ A Place In The Spotlight ☼– Excerpt
9/10/2019- Simply Daniel Radcliffe– Review
9/11/2019- Books a Plenty Book Reviews– Review
9/12/2019- BookHounds– Interview
9/13/2019- Cindy's Love of Books– Review