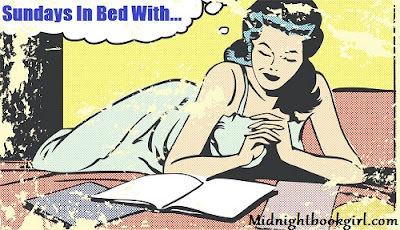 This is being hosted by two of the sweetest people I have the privilege of knowing in real life, Kate and Kim. Sadly we don't talk like we use to because you know real life happens but there is not a day that goes by that I don't think of them both.
What a week it has been for me this week. If you read my previous Sunday's In Bed you will know about the issues I have been having well I had my emergency MS appointment and thankfully its not MS related. This was a huge relief to hear. He said its a pinched nerve. I had an x-ray done on my hip to see what is going on and then later tonight I have a MRI on my spine to make sure that's all good. I am on a new batch of medication and I am to rest.
Anyways on to the books which sadly isn't much since I can't get comfortable enough to read. I am currently making my way through this:
What are you reading today?