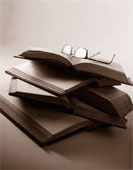 I don't know if everyone likes seeing these kinds of posts but I like sharing what I am reading in the month. It holds me almost accountable or at least tries to.
I think for myself having a TBR for the month keeps me in check with what I should be reading especially when it comes to books I accept from publishers/authors etc when the come out during the month. Plus lately I have noticed that its very easy for me to feel overwhelmed with my bookcases so seeing a pile of books that I need to read makes things a lot easier.
I like having a selection of books to read in the month but as you can see I don't usually stick to that pile and end up adding extra and in all honesty I am okay with that because I am not forcing myself to follow a strike TBR for the month its mainly just a guideline. I want this to be fun and not work.
Going into June,  I thought I would make this months TBR solely books I have gotten from publishers.
The Death House by Sarah Pinborough
The Beast's Heart by Leife Shallcross
Rule by Ellen Goodlett (1st book in the series)
Rise by Ellen Goodlett (2nd book in the series)
Girls of Paper and Fire by Natasha Ngan
How She Died, How I lived by Mary Crockett
The Sisters of the Winter Wood by Rena Rossner
The Fall of Crazy House by James Patterson by James Patterson & Gabrielle Charbonnet
Her Royal Highness by Rachel Hawkins
Screen Queens by Lori Goldstein
Queen of Ruin by Tracy Banghart
A Match Made in Mehendi by Nandini Bajpai
Swipe Right For Murder by Derek Milan
What are you planning on reading this month?