With BookExpo happening later this month, I am starting to get a little envious of those that are able to attend this year but its all good because they will be showing or at least I hope they will show what new and exciting books that will be coming out.
With that being said I thought I would share with you my top 5 weekly book picks every Saturday until the week of Book Expo. These are books that I have seen talked about and have been added to my wishlist of books.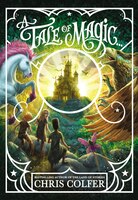 A new series set in the Land of Stories universe from the #1 New York Times bestselling author, Chris Colfer, perfect for new and old fans!
Fourteen-year-old Brystal Evergreen has always known she was destined for great things–that is, if she can survive the oppressive Southern Kingdom. Her only escape are books, but since it's illegal for women to read in her country, she has to find creative ways of acquiring them. Working as a maid at her local library gives her the perfect excuse to be near them and allows her to sneak a few titles home when no one is looking. But one day Brystal uncovers a secret section of the library and finds a book about
magic
that changes her life forever.
Magic is despised and outlawed throughout the world–Brystal is well aware of the severe consequences the book may bring–but her curiosity gets the best of her. By reading some of the text aloud, strange phenomena begin to occur and Brystal discovers she is capable of magic! And the more she practices it, the harder it becomes to hide.
After being caught and convicted, Brystal is saved by a mysterious woman named Madame Weatherberry. The woman takes Brystal to her Academy of Magic and teaches her to become a fairy. While Brystal studies magic and befriends the other students, Madame Weatherberry is suddenly called away on suspicious matters. When she doesn't return, Brystal and her friends work together to find and save their instructor. Along the way, the students discover Madame Weatherberry's true intentions for the academy are not what they seem, and they come face to face with a sinister plot that puts the fate of the world, and the fate of magic itself, in grave danger…
An epic case of mistaken identity puts a teen looking for a hookup on the run from both the FBI and a murderous cult in this compulsively readable thriller.
Finding himself alone in a posh New York City hotel room for the night, Aidan does what any red-blooded seventeen-year-old would do–tries to hook up with someone new. But that lapse in judgement leads him to a room with a dead guy and a mysterious flash drive…two things that spark an epic case of mistaken identity that puts Aidan on the run–from the authorities, his friends, his family, the people who are out to kill him–and especially from his own troubled past.
Inspired by a Hitchcock classic, this whirlwind mistaken-identity caper has razor-sharp humor, devastating emotional stakes, and a thrilling storyline with an explosive conclusion to make this the most compelling YA novel of 2019.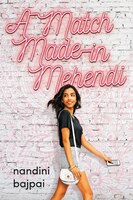 For fans of When Dimple Met Rishi comes a lighthearted novel about tradition, high school social hierarchy, matchmaking, and swiping right (or left!).
Fifteen-year-old Simran "Simi" Sangha comes from a long line of Indian vichole –– matchmakers — with a rich history for helping parents find good matches for their grown children. When Simi accidentally sets up her cousin and a soon-to-be lawyer, her family is thrilled that she has the "gift."
But Simi is an artist, and she doesn't want to have anything to do with relationships, helicopter parents, and family drama. That is, until she realizes this might be just the thing to improve her and her best friend Noah's social status. Armed with her family's ancient guide to finding love, Simi starts a matchmaking service-via an app, of course.
But when she helps connect a wallflower of a girl with the star of the boys' soccer team, she turns the high school hierarchy topsy-turvy, soon making herself public enemy number one.
This exceptional debut novel captures a sparkling new voice and irrepressible heroine in a celebration of storytelling sure to thrill fans of Nicola Yoon, Ibi Zoboi and Jenna Evans Welch!

When a school presentation goes

very wrong, Alaine Beauparlant finds herself suspended, shipped off to Haiti and writing the report of a lifetime…
You might ask the obvious question: What do I, a seventeen-year-old Haitian American from Miami with way too little life experience, have to say about anything?
Actually, a lot.
Thanks to "the incident" (don't ask), I'm spending the next two months doing what my school is calling a "spring volunteer immersion project." It's definitely no vacation. I'm toiling away under the ever-watchful eyes of Tati Estelle at her new nonprofit. And my lean-in queen of a mother is even here to make sure I do things right. Or she might just be lying low to dodge the media sharks after a much more public incident of her own…and to hide a rather devastating secret.
All things considered, there are some pretty nice perks…like flirting with Tati's distractingly cute intern, getting actual face time with my mom and experiencing Haiti for the first time. I'm even exploring my family's history—which happens to be loaded with betrayals, superstitions and possibly even a family curse.
You know, typical drama. But it's nothing I can't handle.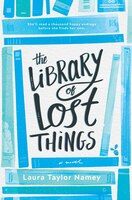 From the moment she first learned to read, literary genius Darcy Wells has spent most of her time living in the worlds of her books. There, she can avoid the crushing reality of her mother's hoarding and pretend her life is simply ordinary. But when a new property manager becomes more active in the upkeep of their apartment complex, the only home Darcy has ever known outside of her books suddenly hangs in the balance.
While Darcy is struggling to survive beneath the weight of her mother's compulsive shopping, Asher Fleet, a former teen pilot with an unexpectedly shattered future, walks into the bookstore where she works…and straight into her heart. For the first time in her life, Darcy can't seem to find the right words. Fairy tales are one thing, but real love makes her want to hide inside her carefully constructed ink-and-paper bomb shelter.
Still, after spending her whole life keeping people out, something about Asher makes Darcy want to open up. But securing her own happily-ever-after will mean she'll need to stop hiding and start living her own truth—even if it's messy.