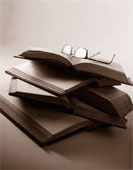 I don't know if everyone likes seeing these kinds of posts but I like sharing what I am reading in the month. It holds me almost accountable.
I think for myself having a TBR for the month keeps me in check with what I should be reading especially when it comes to books I accept from publishers/authors etc when the come out during the month. Plus lately I have noticed that its very easy for me to feel overwhelmed with my bookcases so seeing a pile of books that I need to read makes things a lot easier.
I like having a selection of books to read in the month but as you can see I don't usually stick to that pile and end up adding extra and in all honesty I am okay with that because I am not forcing myself to follow a strike TBR for the month its mainly just a guideline.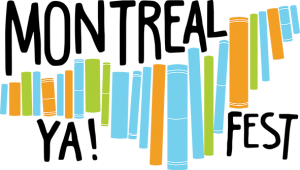 As you might recall I mentioned this earlier that I would be attending the 2nd annual MTL YA FEST that is happening later this month so this is part 2 of my TBR that I want to tackle before the event. So last month I was able to tackle 7 books from the list and hoping that I can tackle a little more before the event. Wish my luck.
Here is my list so far:
Ash Princess by Laura Sebastian
The Serpent King by Jeff Zentner
Goodbye Days by Jeff Zentner
A Girl Like That by Tanaz Bhatena
Chicken Girl by Heather Smith
The Truth About Leaving by Natalie Blitt
Planet Thief by Monique Polak
Don't Tell The Enemy by Marsha Forchuk Skrypuch
Just a Normal Tuesday by Kim Turris
Since You Asked By Maurene Goo
I Believe in a Thing Called Love by Maurene Goo
The Way You Make Me Feel by Maurene Goo
The Last Namasara by Kristen Ciccarelli
Rayne & Delilah's Midnite Matinee by Jeff Zentner
The Love & LIes of Rukhsana Ali by Sabina Khan
The Center of the Universe by Ria Voros
Saints and Misfits by S.K. Ali
What do you have planned to read this month?