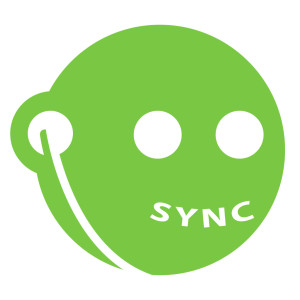 I just wanted to take a quick moment to remind you about SYNC is a free summer audiobook program for young adults but you can do this to.  From April 25th to August 1st, SYNC gives away two complete audiobook downloads a week –pairs of high interest titles, based on weekly themes. Sign up for email or text alerts and be first to know when new titles are available to download at www.audiobooksync.com.
I have always wanted to give audio books another chance and what better way then through SYNC Audio Books. These are actually both books I have never read so I am excited to give them a try.
Here is the books available this week: (Week 2: May 2 – May 9)
This production is perfect for both Shakespeare aficionados and newcomers alike. Chiwetel Ejiofor's Othello conveys the character's love, sadness, and murderous jealousy as if it were his own, all against a backdrop of Ewan McGregor's conniving and undeniably creepy Iago, who whispers his treachery into the listener's ear when all other characters fade from the scene. While Kelly Reilly's Desdemona seems a little singsongy and unvaried, she does not violate the confines of her character, instead taking a backseat to the stronger forces of fate. The most impressive aspect of this production, however, is that there is absolutely no need for visual accompaniment. The listener not only knows who is speaking and what is transpiring at all times, but is also utterly absorbed. This production packs enough passion and power to leave one thoroughly shaken. A.H.A. Winner of AudioFile Earphones Award
Charles Benoit has created a stunner of a debut novel, one of the most anticipated titles of the fall season. Told entirely in the second person, the story quickly immerses us in the world of bright, disaffected Kyle Chase, who once showed great potential but by tenth grade has become a genuine slacker. With uncanny insight, crafting what can only be called YA Noir, Benoit takes us deep inside the mind of a young man on a collision course with catastrophe. Of the print version, Publisher's Weekly said in a starred review: "Disturbing content blends with skillful, fast-paced writing, adding a thriller spin to the novel's vicious realism." Now David Baker – narrator of our highly acclaimed recording of Graceling – offers a reading that captures and builds the sense of loss and dread that makes this novel both disturbing and irresistible.
** I will probably download You because it sounds like its right up my alley. What about you?