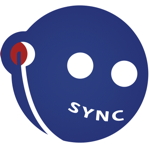 I just wanted to take a quick moment to remind you about SYNC is a free summer audiobook program for young adults but you can do this to.  From April 25th to August 1st, SYNC gives away two complete audiobook downloads a week –pairs of high interest titles, based on weekly themes. Sign up for email or text alerts and be first to know when new titles are available to download at www.audiobooksync.com.
I have always wanted to give audio books another chance and what better way then through SYNC Audio Books. These are actually both books I have never read so I am excited to give them a try.
Here is the books available this week: 05/30 – 06/06
Jorjeana Marie masterfully narrates this story of mothers, daughters, and fractured relationships. After spending nearly three years in a mental institution against her will, Cassie O'Malley is not sure how to move forward with her life. Marie's narration pulls the listener into Cassie's frame of mind as she attempts to re-enter the world. Cassie spirals between self-reflection and defiance while confronting her unreliable memories and struggling to cope with her charming but toxic mother. Marie's deliberately flat and distant tone throughout most of the audiobook perfectly suit Cassie's internal thought process. This makes the moments when Cassie's rage breaks through all the more heartbreaking and realistic.
Narrator Alex McKenna depicts the transformation of Wren Clemens, a 14-year-old teen who is sent to wilderness therapy camp. McKenna, nimbly navigating this complex protagonist, highlights Wren's faults and strengths with tones of misery, regret, resilience, and grace. Wren comes to life as McKenna vocalizes the teenage girl's search for the self she has left behind. With a cadence that follows the ever-changing pulse of Wren's spirit, McKenna notes her subtlest shifts in mood in a captivating manner. Though McKenna begins the book in a scratchy voice to call attention to Wren's pain and confusion, the end of the story finds listeners falling in love with the heroine as McKenna's last words reveal Wren as a girl who has finally found her true self.