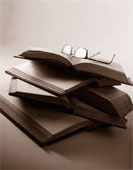 I don't know if everyone likes seeing these kinds of posts but I like sharing what I am reading in the month. It holds me almost accountable or at least tries to.
I think for myself having a TBR for the month keeps me in check with what I should be reading especially when it comes to books I accept from publishers/authors etc when the come out during the month. Plus lately I have noticed that its very easy for me to feel overwhelmed with my bookcases so seeing a pile of books that I need to read makes things a lot easier.
I like having a selection of books to read in the month but as you can see I don't usually stick to that pile and end up adding extra and in all honesty I am okay with that because I am not forcing myself to follow a strike TBR for the month its mainly just a guideline. I want this to be fun and not work.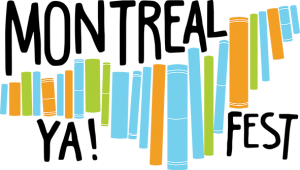 Going into April,  I thought I would base this months (and probably next months) TBR on the authors who will be at the MTL YA FEST at the end of May. There is a lot of authors coming to the event (25) so that means a lot of books need to be read by then.
So, this is what I am going to attempt to tackle this month:
The Beauty of the Moment by Tanaz Bhathena
A Girl Like That by Tanaz Bhatena
The Opposite of Geek by Ria Voros
Ten Things We Did (and probably shouldn't have) by Sarah Mlynowski
I See London, I See France by Sarah Mlynowski
Chicken Girl by Heather Smith
The Truth About Leaving by Natalie Blitt
Carols & Crushes by Natalie Blitt
Planet Thief by Monique Polak
Don't Tell The Enemy by Marsha Forchuk Skrypuch
Just a Normal Tuesday by Kim Turris
What do you plan on reading this month?