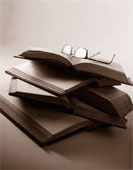 I don't know if everyone likes seeing these kinds of posts but I like sharing what I am reading in the month. It holds me almost accountable.
I think for myself having a TBR for the month keeps me in check with what I should be reading especially when it comes to books I accept from publishers/authors etc when the come out during the month. Plus lately I have noticed that its very easy for me to feel overwhelmed with my bookcases so seeing a pile of books that I need to read makes things a lot easier.
I like having a selection of books to read in the month but as you can see I don't usually stick to that pile and end up adding extra and in all honesty I am okay with that because I am not forcing myself to follow a strike TBR for the month its mainly just a guideline.
So for March I am doing something a little different and I am going to be taking part in the TBR March Reading Challenge that is being hosted by KimberlyFayeReads.com  because I really want to tackle the books sitting in my TBR pile this month. It felt good last month tackling as many TBRs as I did and I kind of what to continue that streak.
If you are interested in taking part be sure to check out Kimberly's blog post to find out the details and how to sign up. I will also be taking part in the Bookstagram Weekly Challenge.
So far I think I am going to start with these books although that could change as the month goes on but I figure if I can at least tackle anything I will be okay with that.
Voyagers 1 Project Alpha by D.J MacHale
Foxcraft The Taken by Inbali Iserles
The Nest by Kenneth Oppel
Old Photographs by Sheri Posesorski
After Alice by Gregory Maguire
The Book of Dares for Lost Friends by Jane Kelley
Six Impossible Things by Fiona Wood
Brittany Gibbons Fat Girl Walking (Sex, Food, Love and Being Comfortable in your skin..every inch of it