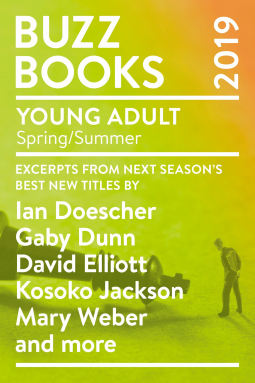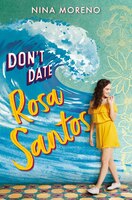 For fans of GILMORE GIRLS and TO ALL THE BOYS I'VE LOVED BEFORE, this effervescent love story from debut author Nina Moreno will sweep you away.
Rosa Santos is cursed by the sea-at least, that's what they say. Dating her is bad news, especially if you're a boy with a boat.
But Rosa feels more caught than cursed. Caught between cultures and choices. Between her abuela, a beloved healer and pillar of their community, and her mother, an artist who crashes in and out of her life like a hurricane. Between Port Coral, the quirky South Florida town they call home, and Cuba, the island her abuela refuses to talk about.
As her college decision looms, Rosa collides-literally-with Alex Aquino, the mysterious boy with tattoos of the ocean whose family owns the marina. With her heart, her family, and her future on the line, can Rosa break a curse and find her place beyond the horizon?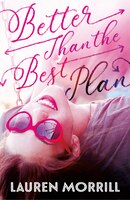 ABOUT
Plans are made to be broken.
It's the last day of junior year, and seventeen-year-old Ritzy-short for Maritza-is pretty sure she has a great plan. Summer job-check. Hang with friends at the beach-check. Keep looking after herself as she's been doing since her mom bailed to follow her bliss-check. Or no check?
After someone reports that Ritzy is living alone, a social worker shows up and puts her into foster care. That's surprise enough. Even more surprising? Ritzy has been in foster care before, as an infant, and the woman who cared for her then takes her in again. But maybe the greatest surprise of all for Ritzy is that living with her foster mother, Kristin, in Kristin's gorgeous house, isn't all that bad. And neither is the cute, friendly boy next door. If Ritzy's mom hadn't gotten her back all those years ago, this is the life she could have had. But is it the life she should have had?
When Ritzy's old life catches up with her new one, she has some decisions to make. Can she plan for the worst, but still hope for the best?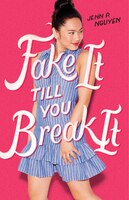 ABOUT
Mia and Jake have known each other their whole lives. They've endured summer vacations, Sunday brunches, even dentist visits together. Their mothers, who are best friends, are convinced that Mia and Jake would be the perfect couple, even though they can't stand to be in the same room together.
After Mia's mom turns away yet another cute boy, Mia and Jake decide they've had enough. Together, they hatch a plan to get their moms off their backs. Permanently. All they have to do is pretend to date and then stage the worst breakup of all time-and then they'll be free.
It's the perfect plan – except that it turns out maybe Mia and Jake don't hate each other as much as they once thought.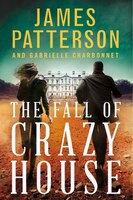 ABOUT
The best dystopian series since The Hunger Games just got better.
Escape is just the beginning.
Twin sisters Becca and Cassie barely got out of the Crazy House alive. Now they're trained, skilled fighters who fear nothing–not even the all-powerful United regime.
Together, the sisters hold the key to defeating the despotic government and freeing the people of the former United States. But to win this war, will the girls have to become the very thing they hate?
In this gripping sequel to James Patterson's YA blockbuster Crazy House, the world is about to get even crazier.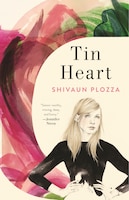 ABOUT
Bestselling author of All the Bright Places Jennifer Niven calls emerging talent Shivaun Plozza's charming and romantic second YA novel, Tin Heart, "from cover to cover swoon-worthy, moving, deep, and funny"!
When Marlowe gets a heart transplant and a second chance at life, all she wants to do is to thank her donor's family. Maybe then she can move on. Maybe then she'll discover who she is if she's no longer The Dying Girl.
But with a little brother who dresses like every day is Halloween, a vegan warrior for a mother, and an all-out war with the hot butcher's apprentice next door, Marlowe's life is already pretty complicated. And her second chance is about to take an unexpected turn…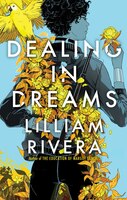 The Outsiders meets Mad Max: Fury Road in this fast-paced dystopian novel about sisterhood and the cruel choices people are forced to make in order to survive.
At night, Las Mal Criadas own these streets.
Sixteen-year-old Nalah leads the fiercest all-girl crew in Mega City. That role brings with it violent throwdowns and access to the hottest boydega clubs, but Nala quickly grows weary of her questionable lifestyle. Her dream is to get off the streets and make a home in the exclusive Mega Towers, in which only a chosen few get to live. To make it to the Mega Towers, Nalah must prove her loyalty to the city's benevolent founder and cross the border in a search of the mysterious gang the Ashé Riders. Led by a reluctant guide, Nalah battles crews and her own doubts but the closer she gets to her goal the more she loses sight of everything—and everyone—she cares about.
Nalah must choose whether or not she's willing to do the unspeakable to get what she wants. Can she discover that home is not where you live but whom you chose to protect before she loses the family she's created for good?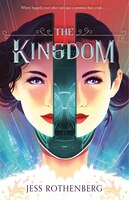 ABOUT
Welcome to the Kingdom. where 'Happily Ever After' isn't just a promise, but a rule.
Glimmering like a jewel behind its gateway, The KingdomT is an immersive fantasy theme park where guests soar on virtual dragons, castles loom like giants, and bioengineered species-formerly extinct-roam free.
Ana is one of seven Fantasists, beautiful "princesses" engineered to make dreams come true. When she meets park employee Owen, Ana begins to experience emotions beyond her programming including, for the first time. love.
But the fairytale becomes a nightmare when Ana is accused of murdering Owen, igniting the trial of the century. Through courtroom testimony, interviews, and Ana's memories of Owen, emerges a tale of love, lies, and cruelty-and what it truly means to be human.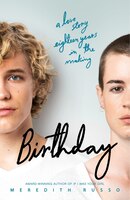 ABOUT
One Day meets The Sun Is Also a Star in this unconventional love story told by the award-winning author of If I Was Your Girl, Meredith Russo!
The stars align when two very different kids, Morgan and Eric, are born in the same hospital on the same day, setting into motion a series of events that'll shape who they are and who they're destined to become. They're best friends who will come together, drift apart, kiss, fall in love, and ultimately, discover how much fate has in store for them.
The follow-up to If I Was Your Girl, Meredith Russo's beloved and acclaimed debut, Birthday is a novel told in six years of snapshots of the characters' birthdays, peeling back the bittersweet layers in this slice of life romance.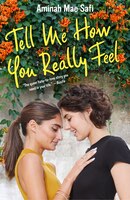 ABOUT
Sana Khan is a cheerleader and a straight A student. She's the classic (somewhat obnoxious) overachiever determined to win.
Rachel Recht is a wannabe director who's obsesssed with movies and ready to make her own masterpiece. As she's casting her senior film project, she knows she's found the perfect lead – Sana.
There's only one problem. Rachel hates Sana. Rachel was the first girl Sana ever asked out, but Rachel thought it was a cruel prank and has detested Sana ever since.
Told in alternative viewpoints and inspired by classic romantic comedies, this engaging and edgy YA novel follows two strongwilled young women falling for each other despite themselves.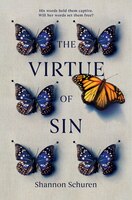 ABOUT
A compelling novel about speaking out, standing up, and breaking free — perfect for fans of The Handmaid's Tale.

Miriam lives in New Jerusalem, a haven in the desert far away from the sins and depravity of the outside world. Within the gates of New Jerusalem, and under the eye of its founder and leader, Daniel, Miriam knows she is safe. Cared for. Even if she's forced, as a girl, to quiet her tongue when she has thoughts she wants to share, Miriam knows that New Jerusalem is a far better life than any alternative. So when God calls for a Matrimony, she's thrilled; she knows that Caleb, the boy she loves, will choose her to be his wife and they can finally start their life together.
But when the ceremony goes wrong and Miriam winds up with someone else, she can no longer keep quiet. For the first time, Miriam begins to question not only the rules that Daniel has set in place, but also what it is she believes in, and where she truly belongs.
Alongside unexpected allies, Miriam fights to learn–and challenge–the truth behind the only way of life she's ever known, even if it means straying from the path of Righteousness.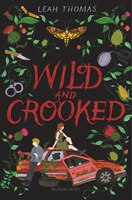 ABOUT
Critically-acclaimed author Leah Thomas blends a small-town setting with the secrets of a long-ago crime, in a compelling novel about breaking free from the past.
In Samsboro, Kentucky, Kalyn Spence's name is inseparable from the brutal murder her father committed when he was a teenager. Forced to return to town, Kalyn must attend school under a pseudonym . . . or face the lingering anger of Samsboro's citizens, who refuse to forget the crime.
Gus Peake has never had the luxury of redefining himself. A Samsboro native, he's either known as the "disabled kid" because of his cerebral palsy, or as the kid whose dad was murdered. Gus just wants to be known as himself.
When Gus meets Kalyn, her frankness is refreshing, and they form a deep friendship. Until their families' pasts emerge. And when the accepted version of the truth is questioned, Kalyn and Gus are caught in the center of a national uproar. Can they break free from a legacy of inherited lies and chart their own paths forward?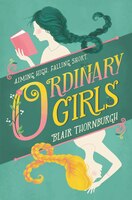 ABOUT
Perfect for fans of Sarah Mlynowski and Jenny Han, this heartfelt and humorous contemporary take onSense and Sensibility follows two sisters—complete opposites—who discover the secrets they've been keeping make them more alike than they'd realized.
For siblings as different as Plum and Ginny, getting on each other's nerves is par for the course. But when the family's finances hit a snag, sending chaos through the house in a way only characters from a Jane Austen novel could understand, a distance grows between them like never before.
Plum, a self-described social outcast, finally has something in her life that doesn't revolve around her dramatic older sister. But what if coming into her own means Plum isn't there for Ginny when she, struggling with a hard secret of her own, needs her most?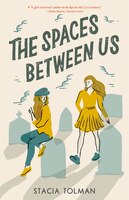 ABOUT
Two outcast best friends are desperate to survive senior year and break away from their dying factory town in this unforgettable YA debut. 
Serena Velasco and her best (and only) friend, Melody Grimshaw, are dying to get out of Colchis. Until now they've both been coasting, keeping a safe distance from the bleakness of home and the banality of high school. To make things more interesting Serena fixates on communism, eager to get a rise out of their conservative small town. Her Western Civ teacher catches on and challenges her with an independent study of class and upward mobility-what creates the spaces between us. Meanwhile, Grimshaw takes on a mission of her own: to make it onto the cheerleading squad, find a job, and escape the weight of her family's hopeless reputation.
But sometimes the biggest obstacles are the ones you don't see coming; Grimshaw's quest for success becomes a fight for survival, and Serena's independent study gets a little too real. With the future of their friendship and their lives on the line, the stakes have never been so high.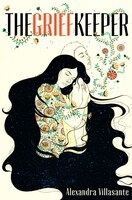 This stunning YA debut is a timely and heartfelt speculative narrative about healing, faith, and freedom.
Seventeen-year-old Marisol has always dreamed of being American, learning what Americans and the US are like from television and Mrs. Rosen, an elderly expat who had employed Marisol's mother as a maid. When she pictured an American life for herself, she dreamed of a life like Aimee and Amber's, the title characters of her favorite American TV show. She never pictured fleeing her home in El Salvador under threat of death and stealing across the US border as "an illegal", but after her brother is murdered and her younger sister, Gabi's, life is also placed in equal jeopardy, she has no choice, especially because she knows everything is her fault. If she had never fallen for the charms of a beautiful girl named Liliana, Pablo might still be alive, her mother wouldn't be in hiding and she and Gabi wouldn't have been caught crossing the border.
But they have been caught and their asylum request will most certainly be denied. With truly no options remaining, Marisol jumps at an unusual opportunity to stay in the United States. She's asked to become a grief keeper, taking the grief of another into her own body to save a life. It's a risky, experimental study, but if it means Marisol can keep her sister safe, she will risk anything. She just never imagined one of the risks would be falling in love, a love that may even be powerful enough to finally help her face her own crushing grief.
The Grief Keeper is a tender tale that explores the heartbreak and consequences of when both love and human beings are branded illegal.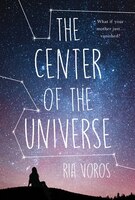 ABOUT
Grace Carter's mother — the celebrity news anchor GG Carter — is everything Grace is not. GG is a star, with a flawless wardrobe and a following of thousands, while Grace — an aspiring astrophysicist — is into stars of another kind. She and her mother have always been in different orbits. 

Then one day GG is just … gone. Cameras descend on their house, news shows speculate about what might have happened and Grace's family struggles to find a new rhythm as they wait for answers.
While the authorities unravel the mystery behind GG's disappearance, Grace grows closer to her high school's golden boy, Mylo, who has faced a black hole of his own. She also uncovers some secrets from her mother's long-lost past. The more Grace learns, the more she wonders. Did she ever really know her mother? Was GG abducted … or did she leave? And if she left, why?
Author Ria Voros (Nobody's Dog, The Opposite of Geek) reaches for the stars here, deftly combining mystery with a passion for science and themes of mother-daughter bonds, celebrity, first love and best friendship.
Facts about astronomy and astrophysics are seamlessly woven into the story and are supplemented by an interview with real-life astrophysicist Elizabeth Tasker, making this the perfect book for readers who love STEM. And even readers who don't have stars in their eyes will love this smart, suspenseful, relatable and literary novel.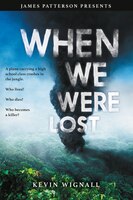 ABOUT
Survival. It's a concept these high school students never had to consider–until their plane crashes in a remote rainforest with no adults left alive. With many of them falling prey to threats from both the jungle and man, they soon realize that danger comes in many sinister forms.
Tom Calloway didn't want to go on a field trip to Costa Rica, but circumstances had him ending up sitting in the back of the plane–which was the only part that was intact after the crash in the remote South American wilderness. Tom and a small group of his classmates are fortunate to be alive, but their luck quickly runs out when some of them fall prey to the unfamiliar threats of the jungle–animals, reptiles, insects, and even the unforgiving heat. Every decision they make could mean life or death.
As the days go by and the survivors' desperation grows, things get even more perilous. Not everyone can cope with the trauma of seeing their friends die, and a struggle for leadership soon pits them against each other. And when they come across evidence of other people in the middle of the rainforest, does that mean they're safe–or has their survival come to an even more vicious end?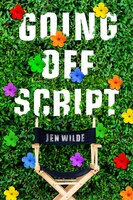 A TV writer's room intern must join forces with her crush to keep her boss from ruining a lesbian character in this diverse contemporary YA romance from the author of Queens of Geek.
Seventeen-year-old Bex is thrilled when she gets an internship on her favorite tv show, Silver Falls. Unfortunately, the internship isn't quite what she expected… instead of sitting in a crowded writer's room volleying ideas back and forth, Production Interns are stuck picking up the coffee.
Determined to prove her worth as a writer, Bex drafts her own script and shares it with the head writer-who promptly reworks it and passes it off as his own! Bex is understandably furious, yet…maybe this is just how the industry works? But when they rewrite her proudly lesbian character as straight, that's the last straw! It's time for Bex and her crush to fight back.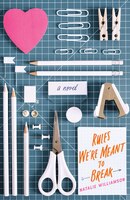 Honest and full of heart, this clever contemporary romance debut deftly combines utterly relatable family drama with all the sweetness and uncertainy that comes with falling in love.
Rule #1: Don't get attached.
Amber lives by strict rules to survive her mother's love life: Always keep your eyes on the horizon and never get close to anyone connected to Mom's boyfriends.
But after they move in with Kevin, the latest of her mom's "soul mates," the rules become increasingly difficult to follow. Kevin's daughter, Cammie, keeps acting like Amber's friend, even though she's definitely not. And Jordan-star basketball player, hottest boy in school, and Cammie's best friend-keeps showing up at the most inconvenient moments.
Amber has reasons for every one of her rules, and following them is the only way to protect her heart when her mom inevitably moves on. But as she spends more time with Kevin, his daughter, and especially Jordan, she starts to wonder if the rules might be worth breaking this time.
When the Ground is Hard by Malla Nunn
The Wise and The Wicked by Rebecca Podos
Soul of Stars by Ashley Poston
These Divided Shores by Sara Raasch
 The Bone Charmer by Breeana Shields