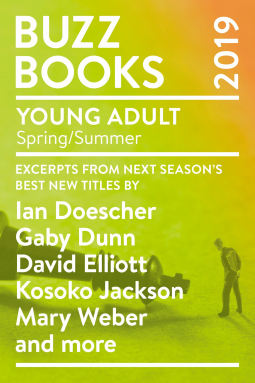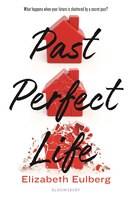 An exciting new direction for acclaimed author Elizabeth Eulberg, Past Perfect Life is a tense and tender read about secrets and lies, reality and identity, and the ways we put ourselves back together when everything is broken.
Small-town Wisconsin high school senior Allison Smith loves her life the way it is–spending quality time with her widowed father and her tight-knit circle of friends, including best friend Marian and maybe-more-than-friends Neil. Sure she is stressed out about college applications . . . who wouldn't be? In a few short months, everything's going to change, big time.
But when Ally files her applications, they send up a red flag . . . because she's not Allison Smith. And Ally's–make thatAmanda's–ordinary life is suddenly blown apart. Was everything before a lie? Who will she be after? And what will she do as now comes crashing down around her?
Perfect for fans of Far From the Tree, this is the story of one teen's search for herself amid the confusion of a shattered past and a future far from all she planned.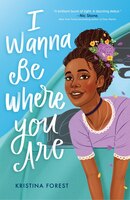 When Chloe Pierce's mom forbids her to apply for a spot at the dance conservatory of her dreams, she devises a secret plan to drive two hundred miles to the nearest audition. But Chloe hits her first speed bump when her annoying neighbor Eli insists upon hitching a ride, threatening to tell Chloe's mom if she leaves him and his smelly dog, Geezer, behind. So now Chloe's chasing her ballet dreams down the east coast-two unwanted (but kinda cute) passengers in her car, butterflies in her stomach, and a really dope playlist on repeat.
Filled with roadside hijinks, heart-stirring romance, and a few broken rules, I Wanna Be Where You Are is a YA debut perfect for fans of Jenny Han and Sandhya Menon.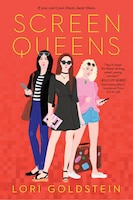 The Bold Type meets The Social Network when three girls participate in a startup incubator competition and uncover the truth about what it means to succeed in the male-dominated world of tech.
This summer Silicon Valley is a girls' club.
Three thousand applicants. An acceptance rate of two percent. A dream internship for the winning team. ValleyStart is the most prestigious high school tech incubator competition in the country. Lucy Katz, Maddie Li, and Delia Meyer have secured their spots. And they've come to win.
Meet the Screen Queens.
Lucy Katz was born and raised in Palo Alto, so tech, well, it runs in her blood. A social butterfly and CEO in-the-making, Lucy is ready to win and party.
East Coast designer, Maddie Li left her home and small business behind for a summer at ValleyStart. Maddie thinks she's only there to bolster her graphic design portfolio, not to make friends.
Delia Meyer taught herself how to code on a hand-me-down computer in her tiny Midwestern town. Now, it's time for the big leagues–ValleyStart–but super shy Delia isn't sure if she can hack it (pun intended).
When the competition kicks off, Lucy, Maddie, and Delia realize just how challenging the next five weeks will be. As if there wasn't enough pressure already, the girls learn that they would be the only all-female team to win ever. Add in one first love, a two-faced mentor, and an ex-boyfriend turned nemesis and things get…complicated.
Filled with humor, heart, and a whole lot of girl power, Screen Queens is perfect for fans of Morgan Matson, Jenny Han, and The Bold Type.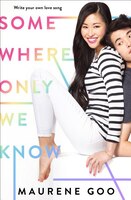 Sparks fly between a K pop starlet and a tabloid reporter in this heartwarming rom-com from Maurene Goo.
10:00 p.m.: Lucky is the biggest K-pop star on the scene, and she's just performed her hit song "Heartbeat" in Hong Kong to thousands of adoring fans. She's about to debut on The Tonight Show in America, hopefully a breakout performance for her career. But right now? She's in her fancy hotel, trying to fall asleep but dying for a hamburger.
11:00 p.m.: Jack is sneaking into a fancy hotel, on assignment for his tabloid job that he keeps secret from his parents. On his way out of the hotel, he runs into a girl wearing slippers, a girl who is single-mindedly determined to find a hamburger. She looks kind of familiar. She's very cute. He's maybe curious.
12:00 a.m.: Nothing will ever be the same.
With her trademark humor and voice, Maurene Goo delivers a sparkling story of taking a chance on love-and finding yourself along the way.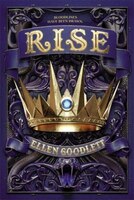 Dark pasts and forbidden romances haunt three ambitious sisters as they fight to inherit the throne in this sequel toRule, whichNew York Timesbestselling author Elly Blake called "dazzling" and "pulse-pounding."
Sisters Akeylah, Ren, and Zofi are all a step closer to their dying father's throne, a step closer to the crown that will allow one of them to rule over Kolonya. But the sisters' pasts continue to haunt them. Each hides a secret marked with blood and betrayal, and now their blackmailer is holding nothing back. When King Andros discovers the sisters' traitorous pasts, the consequences will shake the entire kingdom to its core.
As Kolonya's greatest threat stalks closer and closer, weaving a web of fear and deceit around Ren, Zofi, and Akeylah, even the people they love are under suspicion. If the sisters are going to survive, they'll have to learn to trust each other above all else and work together, not only to save themselves, but to protect everyone and everything they hold dear.
With shocking reveals and suspenseful storytelling, this breathtaking sequel toRulewill keep you guessing until the very last page.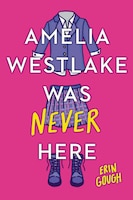 A fiercely funny, queer romantic comedy about two girls who can't stand each other, but join forces in a grand feminist hoax to expose harassment and inequality at their elite private school.
Harriet Price is the perfect student: wealthy, smart, over-achieving. Will Everhart, on the other hand, is a troublemaker who's never met an injustice she didn't fight. When their swim coach's inappropriate behavior is swept under the rug, the unlikely duo reluctantly team up to expose his misdeeds, pulling provocative pranks and creating the instantly legendary Amelia Westlake–an imaginary student who helps right the many wrongs of their privileged institution. But as tensions burn throughout their school–whoisAmelia Westlake?–and between Harriet and Will, how long can they keep their secret? How far will they go to make a difference? And when will they realize they're falling for each other?
Award-winning author Erin Gough'sAmelia Westlake Was Never Hereis a funny, smart, and all-too-timely story of girls fighting back against power and privilege–and finding love while they're at it.
A teen girl starting at a new school is torn between long-held loyalties and a bright new love in this irresistible new YA contemporary romance from the author of A Little Something Different.
Paisley is really looking forward to college. She is ready to take charge of her destiny and embrace some new experiences! Finding a hot guy to make out with at her first ever college party seems like a great start…until her best friend informs her that mystery guy is actually Carter Schmitt, Paisley's sworn enemy who basically ruined their lives in middle school.
So much for new people and exciting new experiences. Oh well. Paisley will just pretend he doesn't exist. Of course that would be easier if Carter, AKA her super-hot-sworn-enemy, hadn't ended up in three of her classes AND the same work study. Is it too late to rethink this college thing?
Sandy Hall, author of A Little Something Different and A Prom to Remember, is heading back to college in this sweet and quirky contemporary romance.
Sky-Kissed by Pintip Dunn
We Hunt The Flame by Hafsah Faizal
We Walked The Sky by Lisa Fiedler
Girls of July by Alex Flinn
Sorry For Your Loss by Jessie Ann Foley
How it feels to float by Helena Fox
The Missing Season by Gillian French
Finale: A Caraval Novel by Stephanie Garber
Defy The Fates by Claudia Gray