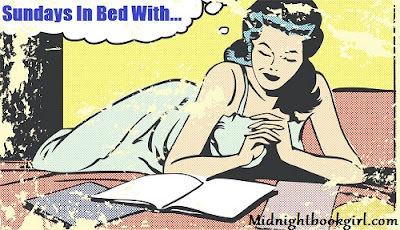 This is being hosted by two of the sweetest people I have the privilege of knowing in real life, Kate and Kim. Sadly we don't talk like we use to because you know real life happens but there is not a day that goes by that I don't think of them both.
As you can probably see I am back posting this because it was a busy weekend here. This weekend we had a hockey tournament that ran from Friday to Sunday.  We played two games on Friday and two on Saturday. Sadly we didn't win any of the games. Mainly that was do to the fact that the three Ontario teams and one Calgary team was out of our league and we shouldn't have been paired up with them.
Plus Michael was a call up for the A team and he played Sunday night and then Monday night was our regular game. So needless to say 6 games in 4 days has been a lot
Last week I did finish:
I am currently reading this and I am almost done:
Next up will be:
What are you currently reading?