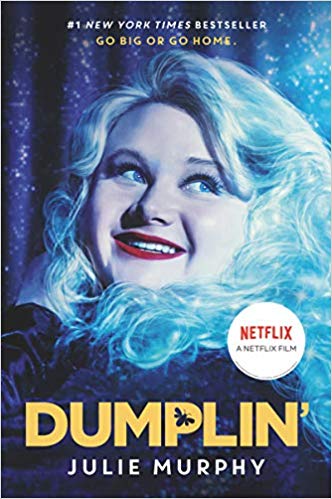 Dumplin' by Julie Murphy 
Published by Harper Collins 
Book Summnary:

For fans of John Green and Rainbow Rowell comes this powerful novel with the most fearless heroine—self-proclaimed fat girl Willowdean Dickson—from Julie Murphy, the acclaimed author of Side Effects May Vary. With starry Texas nights, red candy suckers, Dolly Parton songs, and a wildly unforgettable heroine—Dumplin' is guaranteed to steal your heart.Dubbed "Dumplin'" by her former beauty queen mom, Willowdean has always been at home in her own skin. Her thoughts on having the ultimate bikini body? Put a bikini on your body. With her all-American-beauty best friend, Ellen, by her side, things have always worked . . . until Will takes a job at Harpy's, the local fast-food joint. There she meets Private School Bo, a hot former jock. Will isn't surprised to find herself attracted to Bo. But she is surprised when he seems to like her back. Instead of finding new heights of self-assurance in her relationship with Bo, Will starts to doubt herself. So she sets out to take back her confidence by doing the most horrifying thing she can imagine: entering the Miss Teen Blue Bonnet Pageant—along with several other unlikely candidates—to show the world that she deserves to be up there as much as any twiggy girl does. Along the way, she'll shock the hell out of Clover City—and maybe herself most of all.

Today is the release of Dumplin' on Neflix (Canada and USA) and I am so excited to sit down and watch the movie today. I have been anxiously awaiting this since they announced it. Do you plan on watching this?
Just from watching this trailer doesn't it make you want to drop everything and watch it?
Okay popping into edit….I just finished watching it and I LOVE IT.. Is it wrong that I want to rewatch this again? Check back later this weekend for a quick review of the movie.
I read Dumplin' three years ago on my blog (you can click HERE to read my review) and I always said that this would make the perfect movie and I have to say, I rarely say that about any book I have read. Am I worried that this won't live up to my expectations? Nope, because I know I am going sit back and laugh like I did with the book.
Just a reminder that Puddin' is the second book and its already out. 
A little fun fact that you might not know is that I love listening to Dolly Parton sing. I don't know what it is about her voice and I have to say that I love this song that is in the movie.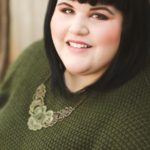 Julie Murphy lives in North Texas with her husband who loves her, her dog who adores her, and her cats who tolerate her. When she's not writing or trying to catch stray cats, she can be found reading, traveling, or watching movies so bad they're good. Her debut contemporary young adult novel, Side Effects May Vary, is out from Balzer + Bray/HarperCollins and has been well-received by Kirkus, School Library Journal, VOYA, Booklist, Seventeen Magazine, and Teen Vogue. Dumplin', Julie's sophomore novel has received glowing reviews including two stars from Publishers Weekly and Booklist. Film rights have been optioned by Disney.
Be sure to check out Julie's blog http://juliemurphywrites.com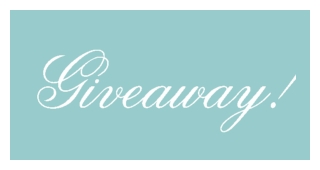 Thanks to the wonderful folks at Wunderkind PR I am giving away a copy of the movie tie edition of Dumplin' for you to read. All you have to do is leave me a comment telling me if you are going to watch this and if you did what your favorite part was?