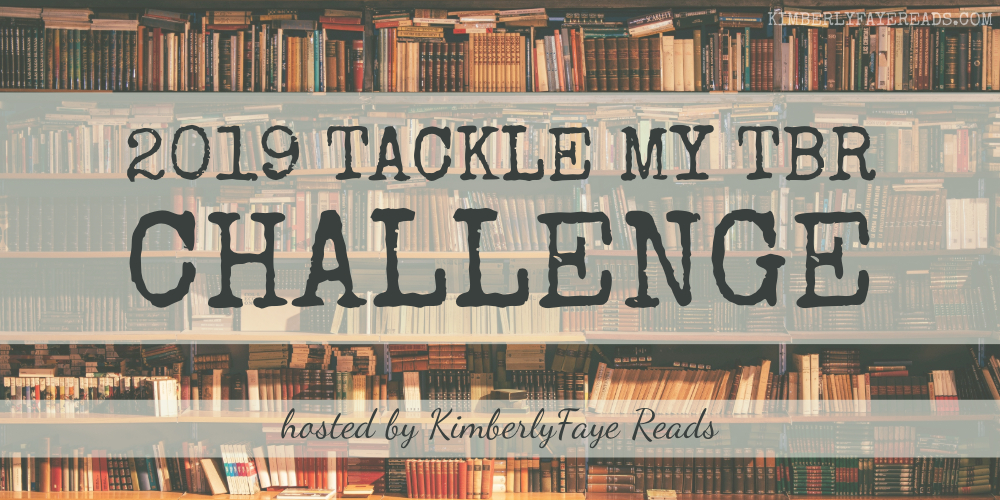 As the year is coming to end I told myself that going into 2019 and 2019 in general that I need to read more of my own books. I really came to realize this past summer that I have so many of my own books sitting in boxes and on book shelves that aren't being read and that is really a shame. Imagine if I took a physical inventory of how much is sitting there I would probably be shocked. Plus getting diagnosed with MS in November I realized that I need to read those books sitting there.
This past year I managed to read 22 of those books. Which isn't a lot and I am hoping to double that at the end of 2019. Wish me luck!
Challenge Details
The 2019 Tackle My TBR Challenge runs January 1, 2019 – December 31, 2019. You can join at any time. Click here to find out more.
The goal is to read at least ONE book from your TBR every month. It can be an ARC, ebook, audiobook or print – your choice. Any reading is good reading!
If one TBR book a month isn't enough, set your goal higher! Do you think you can read five a month? Ten? Go big or go home! Just for fun, I've added some levels below.
You don't have to be a blogger to participate. You can track your progress on Goodreads, Insta, Facebook, Twitter, YouTube… wherever you want!
Use #TackleMyTBR2019 on social media.
Feel free to use the banner graphic on your posts and/or social media.
Link up below to declare your intentions.
Tell your friends!
CHALLENGE LEVELS
New this year: challenge levels! (And yes, they're football-themed.)
Pick a level, any level! (These are all based on a 1-5+ books per month average.)
Safety: read 12 TBR books
Blitz: read 13-24 TBR books
First Down: read 25-36 TBR books
Field Goal: read 37-48 TBR books
Hail Mary: read 49-60 TBR books
Touchdown: read 61+ TBR books
My goal is to do level First Down and that is to read 25-36 TBR books. I am setting it low so that I won't get overwhelmed and if I read more then yay for me. I want this to be a stress free reading challenge since its the only one I am really doing along with the good reads one.
Be sure to check out the 2019 Tackle My TBR Challenge on KimberlyFayeReads blog to find out more about the Tackle My TBR Challenge and to sign up.