Welcome back to part 2 of the Hidden Gems That Were at Book Expo. If you didn't see part 1 click on this.
Thanks to Publishers Weekly for providing a online version of the Show Daily magazine. This is where I find out about all the books that were at BEA. This is what I found in the Day 2 Show Daily. Plus some of these I found out about online.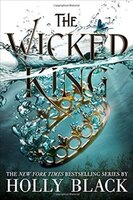 The enchanting and bloodthirsty sequel to theNew York Timesbestselling novelThe Cruel Prince.
You must be strong enough to strike and strike and strike again without tiring.
The first lesson is to make yourself strong.

After the jaw-dropping revelation that Oak is the heir to Faerie, Jude must keep her younger brother safe. To do so, she has bound the wicked king, Cardan, to her, and made herself the power behind the throne. Navigating the constantly shifting political alliances of Faerie would be difficult enough if Cardan were easy to control. But he does everything in his power to humiliate and undermine her even as his fascination with her remains undiminished.
When it becomes all too clear that someone close to Jude means to betray her, threatening her own life and the lives of everyone she loves, Jude must uncover the traitor and fight her own complicated feelings for Cardan to maintain control as a mortal in a Faerie world. (Jan 2019)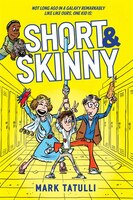 New from syndicated comic strip artist Mark Tatulli comes a full-color middle grade graphic novel that centers on Mark's own experience in the summer after seventh grade.
As a middle schooler, Mark finds himself on the smaller side of the physical spectrum–being short AND skinny has really wreaked havoc on his confidence. So to end his bullying woes and get the girl–or at least the confidence to talk to the girl–he starts to explore bulking up by way of the miracle cures in the backs of his comics. But his obsession with beefing up is soon derailed by a new obsession:Star Wars, the hottest thing to hit the summer of 1977.As he explores his creative outlets as well as his cures to body image woes, Mark sets out to make his own stamp on the film that he loves.
Mark Tatulli's graphic novel debut is a humorous and heartfelt take on body-image, finding a creative outlet, and spending a summer in the 70's. (Oct 2018)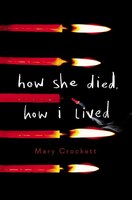 Girl in PiecesmeetsThe Way I Used to Bein this poignant and thought-provoking novel about a girl who must overcome her survivor's guilt after a fellow classmate is brutally murdered.
I was one of five. The five girls Kyle texted that day. The girls it could have been. Only Jamie–beautiful, saintly Jamie–was kind enough to respond. And it got her killed.
On the eve of Kyle's sentencing a year after Jamie's death, all the other "chosen ones" are coping in various ways. But our tenacious narrator is full of anger, stuck somewhere between the horrifying past and the unknown future as she tries to piece together why she gets to live, while Jamie is dead.
Now she finds herself drawn to Charlie, Jamie's boyfriend–knowing all the while that their relationship will always be haunted by what-ifs and why-nots. Is hope possible in the face of such violence? Is forgiveness? How do you go on living when you know it could have been you instead? (Nov 2018)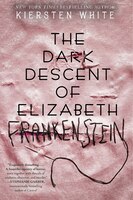 The Frankenstein legend as you've never seen it before, as told by New York Times bestselling author Kiersten White! You will not be able to put down this stunning and dark reimagining of the Mary Shelley classic told from the point of view of Elizabeth, Victor Frankenstein's adopted sister, timed for the 200th anniversary.
Elizabeth Lavenza hasn't had a proper meal in weeks. Her thin arms are covered with bruises from her "caregiver," and she is on the verge of being thrown into the streets . . . until she is brought to the home of Victor Frankenstein, an unsmiling, solitary boy who has everything–except a friend.
Victor is her escape from misery. Elizabeth does everything she can to make herself indispensable–and it works. She is taken in by the Frankenstein family and rewarded with a warm bed, delicious food, and dresses of the finest silk. Soon she and Victor are inseparable.
But her new life comes at a price. As the years pass, Elizabeth's survival depends on managing Victor's dangerous temper and entertaining his every whim, no matter how depraved. Behind her blue eyes and sweet smile lies the calculating heart of a girl determined to stay alive no matter the cost . . . as the world she knows is consumed by darkness.
THE DARK DESCENT OF ELIZABETH FRANKENSTEIN is a stunning reimagination of the classic, speaking to the fears we all bury deep inside. (Sept 2018)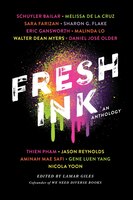 All it takes to rewrite the rules is a little fresh ink in this remarkable YA anthology from thirteen of the most recognizable, diverse authors writing today including Nicola Yoon, Jason Reynolds, Melissa de la Cruz, and many more, and published in partnership with We Need Diverse Books. This collection features ten short stories, a graphic short story, and a one-act play from Walter Dean Myers never before in-print. It will give readers the opportunity to discover how the next chapter is up to them.
"I absolutely love this mix of established and newer talents, and I'm really intrigued and excited by the mixed formats." –BookRiot
Careful–you are holding fresh ink. And not hot-off-the-press, still-drying-in-your-hands ink. Instead, you are holding twelve stories with endings that are still being written–whose next chapters are up to you.
Because these stories are meant to be read. And shared.
Thirteen of the most accomplished YA authors deliver a label-defying anthology that includes ten short stories, a graphic novel, and a one-act play about topics like gentrification, acceptance, untimely death, coming out, and poverty and ranging in genre from contemporary realistic fiction to adventure and romance. This collection will inspire you to break conventions, bend the rules, and color outside the lines. All you need is fresh ink.
AUTHORS INCLUDE: Schuyler Bailar, Melissa de la Cruz, Sara Farizan, Sharon G. Flake, Eric Gansworth, Malindo Lo, Walter Dean Myers, Daniel José Older, Thien Pham, Jason Reynolds, Aminah Mae Safi, Gene Luen Yang, Nicola Yoon (Aug 2018)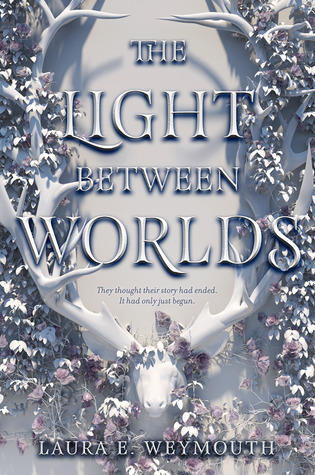 What happens when you return to the real world after being in a fantastical one like Narnia? This YA debut by Laura E. Weymouth is perfect for fans of Melissa Albert's The Hazel Wood and Lev Grossman's The Magicians.
Six years ago, sisters Evelyn and Philippa Hapwell were swept away to a strange and beautiful kingdom called the Woodlands, where they lived for years. But ever since they returned to their lives in post-WWII England, they have struggled to adjust.
Ev desperately wants to return to the Woodlands, and Philippa just wants to move on. When Ev goes missing, Philippa must confront the depth of her sister's despair and the painful truths they've been running from. As the weeks unfold, Philippa wonders if Ev truly did find a way home, or if the weight of their worlds pulled her under.
Walking the line between where fantasy and reality meet, this lyrical and magical novel is, above all else, an exploration of loss and healing, and what it means to find where you belong.  (Oct 2018)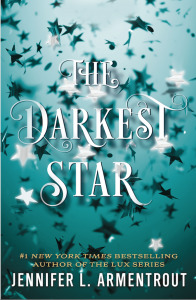 In the world of the Lux, secrets thrive, lies shatter, and love is undeniable.
#1 New York Times, USA Today, and internationally bestselling author Jennifer L. Armentrout brings her trademark drama and intrigue to this new series with a girl caught up in a world she doesn't understand, secrets long buried, a betrayal that could tear her life apart…and Armentrout's most swoonworthy book boyfriend yet.
Seventeen-year-old Evie Dasher knows firsthand the devastating consequences of humanity's war with the aliens. When she's caught up in a raid at a notorious club known as one of the few places where humans and the surviving Luxen can mingle freely, she meets Luc, an unnaturally beautiful guy she initially assumes is a Luxen…but he is in fact something much more powerful. Her growing attraction for Luc will lead her deeper and deeper into a world she'd only heard about, a world where everything she thought she knew will be turned on its head… (Oct 2018)
It looks like there is a ton of great books coming out very soon. Do any of these interest you?