This will be Book Con's 5th year and it runs today and tomorrow (June 2nd & 3rd) in New York City at the Javits Center. Tickets are still available to purchase at the door.
This morning I thought I would share some things I found out while I was reading the Publisher's Weekly Book Con Show Daily.
I love reading the Show Daily during Book Expo and Book Con because there is always something interesting in them from articles to books coming out to so much more.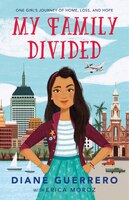 Before landing a spot on the mega hit Netflix show Orange is the New Black; before wow-ing audiences as Lina on Jane the Virgin; and before her incredible activism and work on immigration reform, Diane Guerrero was a young girl living in Boston. One day, while Guerrero was at school, her undocumented immigrant parents were taken from their home, detained, and deported. Guerrero's life, which had been full of the support of a loving family, was turned upside down.
Reflective of the experiences of millions of undocumented immigrant families in the United States, Guerrero's story is at once heartbreaking and hopeful.
[This is coming out in July 2018 but I didn't realize Diane had written any books. Her first one In The Country We Love: My Family Divided came out last year.]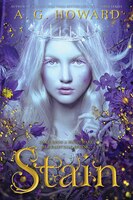 After Lyra—a princess incapable of speech or sound—is cast out of her kingdom of daylight by her wicked aunt, a witch saves her life, steals her memories, and raises her in an enchanted forest . . . disguised as a boy known only as Stain. Meanwhile, in Lyra's rival kingdom, the prince of thorns and night is dying, and the only way for him to break his curse is to wed the princess of daylight—for she is his true equal. As Lyra finds her way back to her identity, an imposter princess prepares to steal her betrothed prince and her crown. To win back her kingdom, save the prince, and make peace with the land of the night, Lyra must be loud enough to be heard without a voice, and strong enough to pass a series of tests—ultimately proving she's everything a traditional princess is not.
A high-fantasy gothic fairytale inspired by Hans Christian Andersen's The Princess and the Pea and set in an alternative medieval world split apart by magic. To win back her kingdom of perpetual day, save her night prince, and reunite the sun with the moon, a princess incapable of speech or sound must prove herself everything a traditional princess is not: tough enough to sleep on a bed of nails, and loud enough to be heard without a voice.
[I love all the covers for A.G. Howard's books. This comes out January 2019. The above quote came from the authors website. How good does this sound?]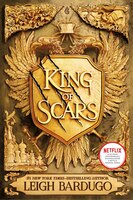 Nikolai Lantsov has always had a gift for the impossible. No one knows what he endured in his country's bloody civil war-and he intends to keep it that way. Now, as enemies gather at his weakened borders, the young king must find a way to refill Ravka's coffers, forge new alliances, and stop a rising threat to the once-great Grisha Army.
Yet with every day a dark magic within him grows stronger, threatening to destroy all he has built. With the help of a young monk and a legendary Grisha Squaller, Nikolai will journey to the places in Ravka where the deepest magic survives to vanquish the terrible legacy inside him. He will risk everything to save his country and himself. But some secrets aren't meant to stay buried-and some wounds aren't meant to heal.
[This comes out in January 2019]
Quinn is furiously trying to finish the illustrations on his first comic book before he loses his eyesight due to his damaged cornea. His superhero character is called Squint after the nickname his classmates derisively give him for his poor vision. But the comic book version of Squint derives his superpowers from squinting, allowing him to see through walls, read people's minds, and create lasers to blast holes through anything.
[comes out October 2018]
In this meet-cute holiday story, Carter is an uninspired insurance adjuster who likes to add a little zest to his mundane job by creatively embellishing his insurance accident reports. With Christmas around the corner, he finds himself scoffing at the holiday book display that seems to go up earlier and earlier each year at the quaint, New England family bookstore, the ReadMore Café.
Abby works for her uncle at the ReadMore Café. She can't wait until October to build her favorite holiday store display: the annual Christmas book tree stack.
After an accident totals her car, Abby and Carter are thrown together when he is the agent assigned to write her accident report. Can romance blossom between two people with very different views of Christmas? Or was their "accidental" meeting just happenstance? At the ReadMore Café, there are no accidents where love—and Christmas—are concerned.
[Comes out Sept 2018]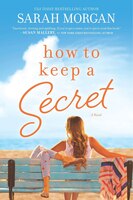 When three generations of women are brought together by crisis, they learn over the course of one hot summer the power of family to support, nourish and surprise
Lauren has the perfect life…if she ignores the fact it's a fragile house of cards, and that her daughter Mack has just had a teenage personality transplant.
Jenna is desperate to start a family with her husband, but it's… Just. Not. Happening. Her heart is breaking, but she's determined to keep her trademark smile on her face.
Nancy knows she hasn't been the best mother, but how can she ever tell Lauren and Jenna the reason why?
Then life changes in an instant, and Lauren, Mack, Jenna and Nancy are thrown together for a summer on Martha's Vineyard. Somehow, these very different women must relearn how to be a family. And while unraveling their secrets might be their biggest challege, the rewards could be infinite…
Heartwarming and fresh, Sarah Morgan's brilliant new novel is a witty and deeply uplifting look at the power of a family of women.
[I just discovered Sarah's books and really enjoying them. This comes out July 2018]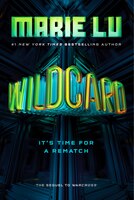 Return to the immersive, action-packed world of Warcross in this thrilling sequel from #1 New York Timesbestselling author Marie Lu
Emika Chen barely made it out of the Warcross Championships alive. Now that she knows the truth behind Hideo's new NeuroLink algorithm, she can no longer trust the one person she's always looked up to, who she once thought was on her side.
Determined to put a stop to Hideo's grim plans, Emika and the Phoenix Riders band together, only to find a new threat lurking on the neon-lit streets of Tokyo. Someone's put a bounty on Emika's head, and her sole chance for survival lies with Zero and the Blackcoats, his ruthless crew. But Emika soon learns that Zero isn't all that he seems–and his protection comes at a price.
Caught in a web of betrayal, with the future of free will at risk, just how far will Emika go to take down the man she loves?
In this explosive sequel to the New York Times bestselling Warcross, Marie Lu delivers an addictive finale that will hold you captive till the very last page.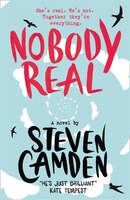 The stunningly original new YA novel from renowned spoken-word poet Steven Camden. With a dash of Inception and a bit of Jennifer Niven, this is the story of a teen girl and her imaginary friend, and we guarantee you have never read anything like it.Marcie is real. With real problems.For years she has been hitching a ride on the train of her best friend Cara's life. Now there's only one more summer until they're off to college together.Just like they planned.But Marcie has a secret, and time is running out for her to decide what she really wants.Years ago, Thor was also Marcie's friend before she cast him out, back to his own world. Time is running out for him too.If he doesn't make a decision soon, he's going to face the fade.But Thor is not real. And that's a real problem . . .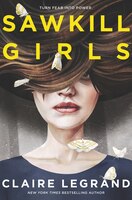 Who are the Sawkill Girls?
Marion: The newbie. Awkward and plain, steady and dependable. Weighed down by tragedy and hungry for love she's sure she'll never find.
Zoey: The pariah. Luckless and lonely, hurting but hiding it. Aching with grief and dreaming of vanished girls. Maybe she's broken—or maybe everyone else is.
Val: The queen bee. Gorgeous and privileged, ruthless and regal. Words like silk and eyes like knives; a heart made of secrets and a mouth full of lies.
Their stories come together on the island of Sawkill Rock, where gleaming horses graze in rolling pastures and cold waves crash against black cliffs. Where kids whisper the legend of an insidious monster at parties and around campfires. Where girls have been disappearing for decades, stolen away by a ravenous evil no one has dared to fight…until now.
[Claire is the author of Furyborn that just came out.]
Thanks for stopping by.