With BookExpo happening later this month, I am starting to get a little envious of those that are able to attend this year but its all good because they will be showing or at least I hope they will show what new and exciting books that will be coming out.
With that being said I thought I would share with you my top 10 weekly book picks every Sunday until the week of Book Expo. These are books that I have seen talked about and have been added to my wishlist of books.
From award-winning USA TODAY bestselling author Sarah Morgan comes this heartwarming, emotionally rich new novel, brimming with her trademark Christmas sparkle!
The McBride sisters all have different reasons for finding the holiday season challenging, but their adoptive mother is determined this year will be different. As the countdown to Christmas Day begins, arguments, connections and secrets start bubbling. The McBride family was made, not born—but will they be able to make this the magical family Christmas their mother has always dreamed of?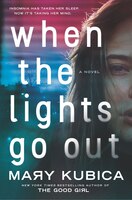 A woman is forced to question her own identity in this riveting and emotionally charged thriller by the blockbuster bestselling author of The Good Girl, Mary Kubica
Jessie Sloane is on the path to rebuilding her life after years of caring for her ailing mother. She rents a new apartment and applies for college. But when the college informs her that her social security number has raised a red flag, Jessie discovers a shocking detail that causes her to doubt everything she's ever known.
Finding herself suddenly at the center of a bizarre mystery, Jessie tumbles down a rabbit hole, which is only exacerbated by grief and a relentless lack of sleep. As days pass and the insomnia worsens, it plays with Jessie's mind. Her judgment is blurred, her thoughts are hampered by fatigue. Jessie begins to see things until she can no longer tell the difference between what's real and what she's only imagined.
Meanwhile, twenty years earlier and two hundred and fifty miles away, another woman's split-second decision may hold the key to Jessie's secret past. Has Jessie's whole life been a lie or have her delusions gotten the best of her?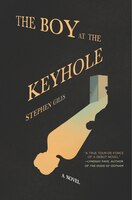 An electrifying debut in the vein of Shirley Jackson's work and Daphne du Maurier's Rebecca about a British boy who, after his mother is abruptly called away to America, begins to suspect that perhaps she did not leave but was murdered—by the housekeeper who cares for him in the family's isolated country estate
Nine-year-old Samuel lives alone in a once great estate in Surrey with the family's housekeeper, Ruth. His father is dead and his mother has been abroad for five months, purportedly tending to her late husband's faltering business. She left in a hurry one night while Samuel was sleeping and did not say goodbye.
Beyond her sporadic postcards, Samuel hears nothing from his mother. He misses her dearly and maps her journey in an atlas he finds in her study. Samuel's life is otherwise regulated by Ruth, who runs the house with an iron fist. Only she and Samuel know how brutally she enforces order.
As rumors in town begin to swirl, Samuel wonders whether something more sinister is afoot. Perhaps his mother did not leave but was murdered—by Ruth.
Artful, haunting and deliciously claustrophobic, The Boy at the Keyhole is an incandescent debut about the precarious dance between truth and perception, and the shocking acts that occur amid tightly knit quarters.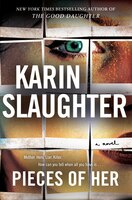 The #1 internationally bestselling author returns with a new novel in the vein of her New York Timesbestsellers Pretty Girls and The Good Daughter—a story even more electrifying, provocative, and suspenseful than anything she's written before.
What if the person you thought you knew best turns out to be someone you never knew at all . . . ?
Andrea knows everything about her mother, Laura. She knows she's spent her whole life in the small beachside town of Belle Isle; she knows she's never wanted anything more than to live a quiet life as a pillar of the community; she knows she's never kept a secret in her life. Because we all know our mothers, don't we?
But all that changes when a trip to the mall explodes into violence and Andrea suddenly sees a completely different side to Laura. Because it turns out that before Laura was Laura, she was someone completely different. For nearly thirty years she's been hiding from her previous identity, lying low in the hope that no one would ever find her. But now she's been exposed, and nothing will ever be the same again.
The police want answers and Laura's innocence is on the line, but she won't speak to anyone, including her own daughter. Andrea is on a desperate journey following the breadcrumb trail of her mother's past. And if she can't uncover the secrets hidden there, there may be no future for either one of them. . . .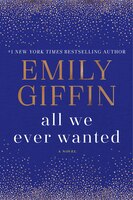 The new novel from the #1 New York Times bestselling author of First Comes Love raises the daunting question: In the midst of a scandal that threatens a perfect life, how far are you willing to go to protect the ones you love?
Nina Browning married a third-generation Nashvillian, enjoys a newly lavish lifestyle thanks to the sudden success of her husband's tech business and has a son, Finch, who just got accepted to Princeton.
Thomas Talone is a single dad, works multiple jobs and has a daughter, Lila, who was recently accepted to Nashville's most prestigious private high school on a scholarship.
They couldn't be prouder.
Then scandal strikes, and the worlds of these very different families collide. Lila passes out at a party, drunk and half-naked. Finch snaps a picture, types out a caption and click–sends it out to a few friends. The photo spreads quickly, and soon heated reactions bubble throughout the already-divided community. Before long, the families find themselves in the midst of an ethical war as their community takes sides, throws blame and implodes. The gray area between right and wrong grows thick, and Nina and Tom are forced to question every assumption they've held about love and family loyalty. Emily Giffin tells a riveting story of characters who face impossible choices–but emerge to live a life truer to themselves than they ever had before.
A fresh and imaginative retelling of the Rumpelstiltskin fairy tale from the bestselling author of Uprooted,which was hailed as "a very enjoyable fantasy with the air of a modern classic" by The New York Times Book Review.
With the Nebula Award–winning Uprooted, Naomi Novik opened a brilliant new chapter in an already acclaimed career, delving into the magic of fairy tales to craft a love story that was both timeless and utterly of the now. Spinning Silver draws readers deeper into this glittering realm of fantasy, where the boundary between wonder and terror is thinner than a breath, and safety can be stolen as quickly as a kiss.
Miryem is the daughter and granddaughter of moneylenders, but her father's inability to collect his debts has left his family on the edge of poverty—until Miryem takes matters into her own hands. Hardening her heart, the young woman sets out to claim what is owed and soon gains a reputation for being able to turn silver into gold.
When an ill-advised boast draws the attention of the king of the Staryk—grim fey creatures who seem more ice than flesh—Miryem's fate, and that of two kingdoms, will be forever altered. Set an impossible challenge by the nameless king, Miryem unwittingly spins a web that draws in a peasant girl, Wanda, and the unhappy daughter of a local lord who plots to wed his child to the dashing young tsar.
But Tsar Mirnatius is not what he seems. And the secret he hides threatens to consume the lands of humans and Staryk alike. Torn between deadly choices, Miryem and her two unlikely allies embark on a desperate quest that will take them to the limits of sacrifice, power, and love.
Channeling the vibrant heart of myth and fairy tale, Spinning Silver weaves a multilayered, magical tapestry that readers will want to return to again and again.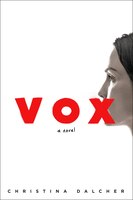 One of Entertainment Weekly's and SheReads' books to read after The Handmaid's Tale
Set in an America where half the population has been silenced, VOX is the harrowing, unforgettable story of what one woman will do to protect herself and her daughter.
On the day the government decrees that women are no longer allowed more than 100 words daily, Dr. Jean McClellan is in denial–this can't happen here. Not in America. Not to her.
This is just the beginning.
Soon women can no longer hold jobs. Girls are no longer taught to read or write. Females no longer have a voice. Before, the average person spoke sixteen thousand words a day, but now women only have one hundred to make themselves heard.
But this is not the end.
For herself, her daughter, and every woman silenced, Jean will reclaim her voice.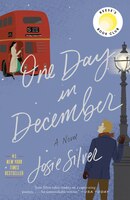 A love story about what happens after you meet, or rather, don't meet the one.
Laurie is pretty sure love at first sight doesn't exist anywhere but the movies. But then, through a misted-up bus window one snowy December day, she sees a man who she knows instantly is the one. Their eyes meet, there's a moment of pure magic…and then her bus drives away.
Certain they're fated to find each other again, Laurie spends a year scanning every bus stop and cafe in London for him. But she doesn't find him, not when it matters anyway. Instead they "reunite" at a Christmas party, when her best friend Sarah giddily introduces her new boyfriend to Laurie. It's Jack, the man from the bus. It would be.
What follows for Laurie, Sarah and Jack is ten years of friendship, heartbreak, missed opportunities, roads not taken, and destinies reconsidered. One Day in December is a joyous, heartwarming and immensely moving love story to escape into and a reminder that fate takes inexplicable turns along the route to happiness.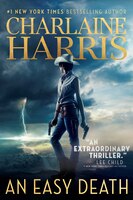 The beloved #1 New York Times bestselling author of the Sookie Stackhouse series, the inspiration for HBO's True Blood, and the Midnight Crossroad trilogy adapted for NBC's Midnight, Texas, has written a taut new thriller centered on a young gunslinging mercenary, Lizbeth Rose.
Set in a fractured United States, in the southwestern country now known as Texoma. A world where magic is acknowledged but mistrusted, especially by a young gunslinger named Lizbeth Rose. Battered by a run across the border to Mexico Lizbeth Rose takes a job offer from a pair of Russian wizards to be their local guide and gunnie. For the wizards, Gunnie Rose has already acquired a fearsome reputation and they're at a desperate crossroad, even if they won't admit it. They're searching through the small border towns near Mexico, trying to locate a low-level magic practitioner, Oleg Karkarov. The wizards believe Oleg is a direct descendant of Grigori Rasputin, and that Oleg's blood can save the young tsar's life.
As the trio journey through an altered America, shattered into several countries by the assassination of Franklin Roosevelt and the Great Depression, they're set on by enemies. It's clear that a powerful force does not want them to succeed in their mission. Lizbeth Rose is a gunnie who has never failed a client, but her oath will test all of her skills and resolve to get them all out alive.
The #1 New York Times bestselling author of It Ends with Us—whose writing is "emotionally wrenching and utterly original" (Sarah Shepard, New York Times bestselling author of the Pretty Little Liars series)—delivers a tour de force novel about a troubled marriage and the one old forgotten promise that might be able to save it.
Quinn and Graham's perfect love is threatened by their imperfect marriage. The memories, mistakes, and secrets that they have built up over the years are now tearing them apart. The one thing that could save them might also be the very thing that pushes their marriage beyond the point of repair.
All Your Perfects is a profound novel about a damaged couple whose potential future hinges on promises made in the past. This is a heartbreaking page-turner that asks: Can a resounding love with a perfect beginning survive a lifetime between two imperfect people?
So many great books will be coming out that I can't wait to pick up and read. Do any of these interest you?