Today's post is going to be the starting of some buzz worthy books coming out in the Fall and Winter of 2018 that is  young adult books. I will be making this a two part post only because there is so many fantastic young adults books coming out in the Fall and Winter of 2018 plus these books will more then likely be available at Book Expo.
Have you spotted anything you want to read?
This is always a great and handy tool to read before heading to Book Expo because sometimes the upcoming books are actually there.
After spotting this book and downloading it from Netgalley I seriously can't wait for these to come out. In the past they use to put these two two times a year but since January they have been doing a monthly buzz which is also a great resource for upcoming titles, so it was nice to see that they still plan on doing the special editions as well.
The Buzz Books 2018 Fall/Winter edition features so many exclusive excerpts of new  titles. Each title includes the cover of the book, summary and a few chapters. Just enough to suck you into wanting to read the book or books asap. It covers fiction, debut fiction, and non fiction.
This is the 9th edition and includes 16 excerpts. It looks like the upcoming season deals with topics of mental health, school shootings and grief, relationships, growing up, and ghost stories all within so many genres of books. Plus there is a lot of debut authors this time around.
Here is the titles that are included in this Buzz Books:
Dream Country by Shannon Gibney
Villain by Michael Grant
For a Muse of Fire by Heidi Heilig
The 48 by Donna Hoise
The Lantern's Ember by Colleen Houck
Runebreaker by Alex R. Kahler
Frequency by Christopher Krovatin
The Chaos of Now by Erin Jade Lange
Havoc by Mary Lindsey
Dagger and Coin by Kathy MacMillan
Escaping From Houdini by Kerri Maniscalco (third book in the series)
The Summoner's Handbook by Taran Matharu
This Splintered Silence by Kayla Olson
West by Edith Pattou
Legacy of Light by Sarah Raughley
Give The Dark my Love by Beth Revis
Juliet Takes a Breath by Gabby Rivera
Skyward by Brandon Sanderson
Shatter the Sunds by Caitlin Sangster
Never Quit: how i became a special ops PJ by Jimmy Settle and Don Rearden
These are books that caught my eye that I want to read when they are released (the ones with covers and/or descriptions are the ones I really want to read):
The Resolutions by Mia Garica
That Night by Amy Giles
The War Outside by Monica Hesse
People Kill People by Ellen Hopkins
Afterimage by Naomi Hughes
Your Own Worst Enemy by Gordon Jack
One Giant Leap by Heather Kaczynski
Undying by Amie Kaufman and Megan Spooner
Dark Mind Rising by Julia Keller
Darius The Great is not okay by Adib Khorram
Me and Me by Alice Kuipers
Empress of all Seasons by Emiko Jean
Tide of the Dark Crystal #3 by J.M. Lee (this is a netflix series)
Sawkill Girls by Claire Legrand
Wildcard by Marie Lu
NIghtingale by Amy Lukavics
The World of Throne of Glass by Sarah J Maas
A Very Large Expanse of the Sea by Tahereh Mafi
A Spark of White Fire by Sangu Mandanna
The Devil's Thief by Lisa Maxwell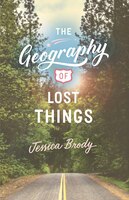 In this romantic road trip story perfect for fans of Sarah Dessen and Morgan Matson, a teen girl discovers the value of ordinary objects while learning to forgive her absent father.
A lot can happen on the road from lost to found…
Ali Collins doesn't have room in her life for clutter or complications. So when her estranged father passes away and leaves her his only prized possession—a 1968 Firebird convertible—Ali knows she won't keep it. Not when it reminds her too much of all her father's unfulfilled promises. And especially not when a buyer three hundred miles up the Pacific coast is offering enough money for the car to save her childhood home from foreclosure. There's only one problem, though. Ali has no idea how to drive a stick shift.
But her ex-boyfriend, Nico, does.
The road trip gets off to a horrible start, filled with unexpected detours, roadblocks, and all the uncomfortable tension that comes with being trapped in a car with your ex. But when Nico starts collecting items from the quirky strangers they meet along the way, Ali starts to sense that these objects aren't random. Somehow they seem to be leading her to an unknown truth about her father. A truth that will finally prove to Ali that some things—even broken things—are worth saving.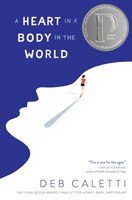 A girl tries to outrun her demons in this searing, universal novel about the impact of gun violence, everyday sexism, rape culture, and internalizing—and overcoming—guilt from National Book Award finalist Deb Caletti.
When everything has been taken from you, what else is there to do but run?
So that's what Annabelle does—she runs from Seattle to Washington, DC, through mountain passes and suburban landscapes, from long lonely roads to college towns. She's not ready to think about the why yet, just the how—muscles burning, heart pumping, feet pounding the earth. But no matter how hard she tries, she can't outrun the tragedy from the past year, or the person—The Taker—that haunts her.
Followed by Grandpa Ed in his RV and backed by her brother and two friends (her self-appointed publicity team), Annabelle becomes a reluctant activist as people connect her journey to the trauma from her past. Her cross-country run gains media attention and she is cheered on as she crosses state borders, and is even thrown a block party and given gifts. The support would be nice, if Annabelle could escape the guilt and the shame from what happened back home. They say it isn't her fault, but she can't feel the truth of that.
Through welcome and unwelcome distractions, she just keeps running, to the destination that awaits her. There, she'll finally face what lies behind her—the miles and love and loss…and what is to come.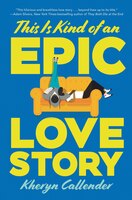 Budding screenwriter Nate, sixteen, finds his conviction that happy endings do not happen in real life sorely tested when his childhood best friend and crush, Oliver James Hernandez, moves back to town.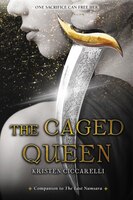 Kristen Ciccarelli's distinct brand of lyrical, haunting fantasy continues in the companion to her bestselling debut, The Last Namsara. Perfect for fans of Kristin Cashore and Renee Ahdieh.
Once there were two sisters born with a bond so strong that it forged them together forever. Roa and Essie called it the hum. It was a magic they cherished—until the day a terrible accident took Essie's life and trapped her soul in this world.
Dax—the heir to Firgaard's throne—was responsible for the accident. Roa swore to hate him forever. But eight years later he returned, begging for her help. He was determined to dethrone his cruel father, under whose oppressive reign Roa's people had suffered.
Roa made him a deal: she'd give him the army he needed if he made her queen. Only as queen could she save her people from Firgaard's rule.
Then a chance arises to right every wrong—an opportunity for Roa to rid herself of this enemy king and rescue her beloved sister. During the Relinquishing, when the spirits of the dead are said to return, Roa discovers she can reclaim her sister for good.
All she has to do is kill the king.
Dark secrets and forbidden love threaten the very survival of the Shadowhunters in Cassandra Clare'sQueen of Air and Darkness, the final novel in the #1 New York Times and USA TODAY bestselling The Dark Artifices trilogy. Queen of Air and Darkness is a Shadowhunters novel.
What if damnation is the price of true love?
Innocent blood has been spilled on the steps of the Council Hall, the sacred stronghold of the Shadowhunters. In the wake of the tragic death of Livia Blackthorn, the Clave teeters on the brink of civil war. One fragment of the Blackthorn family flees to Los Angeles, seeking to discover the source of the disease that is destroying the race of warlocks. Meanwhile, Julian and Emma take desperate measures to put their forbidden love aside and undertake a perilous mission to Faerie to retrieve the Black Volume of the Dead. What they find in the Courts is a secret that may tear the Shadow World asunder and open a dark path into a future they could never have imagined. Caught in a race against time, Emma and Julian must save the world of Shadowhunters before the deadly power of the parabatai curse destroys them and everyone they love.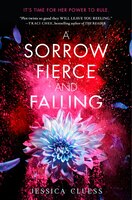 It's time for war.
After suffering terrible losses, Henrietta and Lord Blackwood have led their warriors to Sorrow-Fell, a vast estate where only those invited by a Blackwood may enter–and the ideal place to plan a final assault against the Ancients.
It's time for a wedding.
Henrietta nervously awaits her marriage to Blackwood, but when the ritual to become his bride reveals a dark secret, she realizes that Sorrow-Fell is not a safe haven; it's a trap. Convincing the sorcerers of this, however, is not easy. So with Maria, the true chosen one, and Magnus, the young man who once stole her heart, at her side, Henrietta plots a dangerous journey straight into the enemy's lair. Some will live. Some will die. All will be tested.
In this stunning conclusion to the Kingdom on Fire series, Henrietta must choose between the love from her past, the love from her present, and a love that could define her future. While battles rage, the fate of the kingdom rests on her decision: Will she fall or rise up to become the woman who saves the realm?
It's time for Henrietta to make her stand.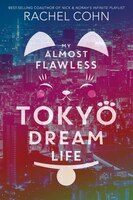 "I'm here to take you to live with your father. In Tokyo, Japan! Happy birthday!"
In the Land of the Rising Sun, where high culture meets high kitsch, and fashion and technology are at the forefront of the First World's future, the foreign-born teen elite attend ICS-the International Collegiate School of Tokyo. Their accents are fluid. Their homes are ridiculously posh. Their sports games often involve a (private) plane trip to another country. They miss school because of jet lag and visa issues. When they get in trouble, they seek diplomatic immunity.
Enter foster-kid-out-of-water Elle Zoellner, who, on her sixteenth birthday discovers that her long-lost father, Kenji Takahari, is actually a Japanese hotel mogul and wants her to come live with him. Um, yes, please! Elle jets off first class from Washington D.C. to Tokyo, which seems like a dream come true. Until she meets her enigmatic father, her way-too-fab aunt, and her hyper-critical grandmother, who seems to wish Elle didn't exist. In an effort to please her new family, Elle falls in with the Ex-Brats, a troupe of uber-cool international kids who spend money like it's air. But when she starts to crush on a boy named Ryuu, who's frozen out by the Brats and despised by her new family, her already tenuous living situation just might implode.
My Almost Flawless Tokyo Dream Lifeis about learning what it is to be a family, and finding the inner strength to be yourself, even in the most extreme circumstances.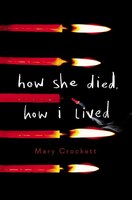 Girl in PiecesmeetsThe Way I Used to Bein this poignant and thought-provoking novel about a girl who must overcome her survivor's guilt after a fellow classmate is brutally murdered.
I was one of five. The five girls Kyle texted that day. The girls it could have been. Only Jamie–beautiful, saintly Jamie–was kind enough to respond. And it got her killed.
On the eve of Kyle's sentencing a year after Jamie's death, all the other "chosen ones" are coping in various ways. But our tenacious narrator is full of anger, stuck somewhere between the horrifying past and the unknown future as she tries to piece together why she gets to live, while Jamie is dead.
Now she finds herself drawn to Charlie, Jamie's boyfriend–knowing all the while that their relationship will always be haunted by what-ifs and why-nots. Is hope possible in the face of such violence? Is forgiveness? How do you go on living when you know it could have been you instead?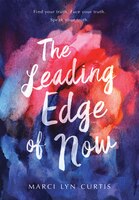 Just when Grace is beginning to get used to being an orphan, her estranged uncle suddenly comes forward to claim her.
That might have been okay if he'd spoken to her even once since her father died.
Or if moving in with Uncle Rusty didn't mean returning to New Harbor.
Grace once spent the best summers of her life in New Harbor. Now the place just reminds her of all she's lost: her best friend, her boyfriend and any memory of the night that changed her forever.
People say the truth will set you free, but Grace isn't sure about that. Once she starts looking for it, the truth about that night is hard to find — and what happens when her healing hurts the people she cares about the most?
Marci Lyn Curtis, the critically acclaimed author of The One Thing, has crafted an honest and emotional story that will resonate with the wide range of readers impacted by sexual assault.
Sexual assault does not define this story, however, just as it does not define Grace. Wry humor and true love emerge as Grace, like many in the #MeToo era, seeks to find her truth, face her truth, and speak her truth.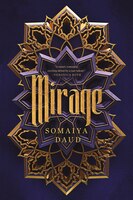 The stunning epic fantasy inspired by the author's Moroccan heritage about a poor girl who must become the body double of a princess of a ruthless empire hailed as "a rich, dazzling, powerful debut" by Tahereh Mafi, the New York Times author of the Shatter Me series
In a world dominated by the brutal Vathek empire, eighteen-year-old Amani is a dreamer. She dreams of what life was like before the occupation; she dreams of writing poetry like the old-world poems she adores; she dreams of receiving a sign from Dihya that one day, she, too, will have adventure, and travel beyond her isolated home.
But when adventure comes for Amani, it is not what she expects: she is kidnapped by the regime and taken in secret to the royal palace, where she discovers that she is nearly identical to the cruel half-Vathek Princess Maram. The princess is so hated by her conquered people that she requires a body double, someone to appear in public as Maram, ready to die in her place.
As Amani is forced into her new role, she can't help but enjoy the palace's beauty-and her time with the princess' fiancé, Idris. But the glitter of the royal court belies a world of violence and fear. If Amani ever wishes to see her family again, she must play the princess to perfection…because one wrong move could lead to her death.
Dark forces are on the rise in this sweeping sequel to The Black Witch by critically acclaimed author Laurie Forest.
Elloren Gardner and her friends were only seeking to right a few wrongs when they rescued a Selkie and freed a military dragon. The last thing they expected was to be thrust into a realm-wide underground resistance against Gardnerian conquest.
While the Resistance struggles to fight back against the harsh rulings of the Mage Council, more and more Gardnerian soldiers descend upon the University…led by none other than Lukas Grey, now commander of the nearby military base. Though Elloren tries to keep him at arm's length, Lukas is determined to tie himself to her, still convinced that she is the heir to the power of the Black Witch, a legacy of magic that will decide the future of all Erthia. As his own magic calls out to her, seeking to awaken a dark force within, Elloren finds it more and more difficult to believe that she's truly powerless, as her uncle always claimed.
Caught between her growing feelings for the rebellious Yvan Guriel and the seductive power offered by Lukas, Elloren must find a way to stay true to what she knows is right and protect everyone she loves…even if that means protecting them from herself.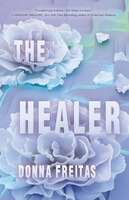 A gorgeous and heartrending novel about love, family, and faith, perfect for fans of Laura Ruby, John Corey Whaley, and Jandy Nelson.
Marlena Oliveira has—mysteriously, miraculously—been given the power to heal all kinds of ailments. People around the world believe she is a saint. But it all comes at a price. Because of her power, she'll never be able to live a normal life. And the older she gets, the more trapped she feels.
Then she meets Finn, a boy who makes her want to fall in love. For the first time, she begins to doubt her power—and herself. Is her gift worth all she must give up to keep it? And who would—or could—she be without it?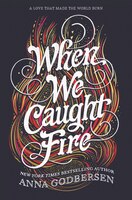 From the New York Times bestselling author of the Luxe series comes a lush, romantic novel about the love triangle that started Chicago's infamous Great Fire.
It's 1871, and Emmeline Carter is poised to take Chicago's high society by storm. Between her father's sudden rise to wealth and her recent engagement to Chicago's most eligible bachelor, Emmeline has it all. But she can't stop thinking about the life she left behind, including her childhood sweetheart, Anders Magnuson.
Fiona Byrne, Emmeline's childhood best friend, is delighted by her friend's sudden rise to prominence, especially since it means Fiona is free to pursue Anders herself. But when Emmeline risks everything for one final fling with Anders, Fiona feels completely betrayed.
As the summer turns to fall, the city is at a tipping point: friendships are tested, hearts are broken, and the tiniest spark might set everything ablaze.
Sweeping, soapy, and romantic, this is a story about an epic love triangle—one that will literally set the city ablaze and change the lives of three childhood friends forever.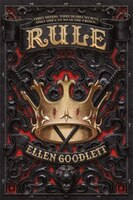 Three Dark Crownsmeets Pretty Little Liars in this sensational and striking new fantasy from debut author Ellen Goodlett.
Three girls with three deadly secrets. Only one can wear the crown.
Zofihas spent her entire life traveling across the Reaches. Just when her freedom matters most, the king's men arrive and drag her away from her fellow Travelers to bring her to the capital–Kolonya.
Ren grew up in Kolonya, serving as a ladies' maid at court. She dreams of being a noble herself one day, but being ominously summoned to the king's courtroom after a misdeed isn't exactly what she had in mind.
Akeylah was raised by an abusive father in the Eastern Reach, surrounded by brewing insurrection. She'd do anything to escape her family, even accept the invitation of a king who has every reason to despise her.
Each girl hides a dangerous secret–the kind that could get her killed for treason. But when the girls are brought before King Andros expecting an execution, instead they learn the truth: The king is dying and they are his only living heirs. Now the three of them must live at court and compete for the chance to rule. But someone in Kolonya knows the girls' secrets, and they'll stop at nothing to keep them from the throne.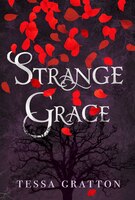 Once, a witch made a pact with a devil. The legend says they loved each other, but can the story be trusted at all? Find out in this lush, atmospheric fantasy novel that entwines love, lies, and sacrifice.
Long ago, a village made a bargain with the devil: to ensure their prosperity, when the Slaughter Moon rises, the village must sacrifice a young man into the depths of the Devil's Forest.
Only this year, the Slaughter Moon has risen early.
Bound by duty, secrets, and the love they share for one another, Mairwen, a spirited witch; Rhun, the expected saint; and Arthur, a restless outcast, will each have a role to play as the devil demands a body to fill the bargain. But the devil these friends find is not the one they expect, and the lies they uncover will turn their town—and their hearts—inside out.