With BookExpo happening later this month, I am starting to get a little envious of those that are able to attend this year but its all good because they will be showing or at least I hope they will show what new and exciting books that will be coming out.
With that being said I thought I would share with you my top 10 weekly book picks every Sunday until the week of Book Expo. These are books that I have seen talked about and have been added to my wishlist of books.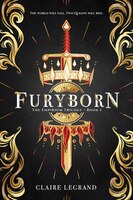 Furyborn by Claire Legrand. This is scheduled to be released later this month and its the first in a new fantasy trilogy.

The stunningly original, must-read fantasy of 2018 follows two fiercely independent young women, centuries apart, who hold the power to save their world? or doom it.When assassins ambush her best friend, Rielle Dardenne risks everything to save him, exposing herself as one of a pair of prophesied queens: a queen of light, and a queen of blood. To prove she is the Sun Queen, Rielle must endure seven elemental magic trials. If she fails, she will be executed? unless the trials kill her first.One thousand years later, the legend of Queen Rielle is a fairy tale to Eliana Ferracora. A bounty hunter for the Undying Empire, Eliana believes herself untouchable-until her mother vanishes. To find her, Eliana joins a rebel captain and discovers that the evil at the empire's heart is more terrible than she ever imagined.As Rielle and Eliana fight in a cosmic war that spans millennia, their stories intersect, and the shocking connections between them ultimately determine the fate of their world-and of each other.
#2 The Similars by Rebecca Hanover.
Scheduled to be released in January 2019.  When six clones join Emmeline's prestigious boarding school, she must confront the heartbreak of seeing her dead best friend's face each day in class in this exhilarating and riveting debut by Rebecca Hanover.Junior year just got a lot more cutthroat.This fall, six new students are joining the junior class at the elite Darkwood Academy. But they aren't your regular over-achieving teens. They're clones. And they're joining the class alongsidetheir originals. The Similars are all anyone can talk about: Who are these clones? What are the odds that all of them would be Darkwood students? And who is the madman who broke the law against cloning to create them? Emmaline Chance couldn't care less. Her best friend, Oliver, died over the summer and it's all she can do to get through each day without him. Then she comes face-to-heartbreaking-face with Levi-Oliver's exact DNA copy and one of the Similars.Emma wants nothing to do with the Similars, except she keeps getting pulled deeper into their clique. She can't escape the dark truths about the clones or her prestigious school. No one can be trusted? not even the boy she is falling for with Oliver's face.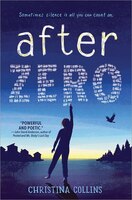 After Zero by Christina Collins. This is scheduled to be released September 4th.

Powerful and poetic." -John David Anderson, author of Posted and Ms. Bixby's Last DayElise carries a notebook full of tallies, each page marking a day spent at her new public school, each stroke of her pencil marking a word spoken. A word that can't be taken back. Five tally marks isn't so bad. Two is pretty good. But zero? Zero is perfect. Zero means no wrong answers called out in class, no secrets accidentally spilled, no conversations to agonize overat night when sleep is far away.But now months have passed, and Elise isn't sure she could speak even if she wanted to-not to keep her only friend, Mel, from drifting further away-or to ask if anyone else has seen her English teacher's stuffed raven come to life. Then, the discovery of a shocking family secret helps Elise realize that her silence might just be the key to unlocking everything she's ever hoped for?
#4 After The Fire by Will Hill
Scheduled to bre released October 1st, 2018. A teenager's world comes to an end in a devastating confrontation between the cult she grew up in and the forces of the US government – inspired by the Waco siege of 1993 Father John controls everything inside The Fence. And Father John likes rules. Especially about never talking to Outsiders. Because Father John knows the truth. He knows what is right, and what is wrong. He knows what is coming.Moonbeam is starting to doubt, though. She's starting to see the lies behind Father John's words. Then a fire engulfs life as she knew it, and Moonbeam is forced outside The Fence into a world she does not recognize.Alternating between Moonbeam's life before the fire, and her time spent in a government-sanctioned facility afterward, After the Fire is fascinating look at life inside a cult and its harrowing affects on survivors.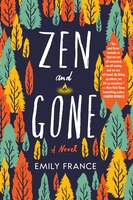 Zen and Gone by Emily France. Scheduled to release July 3rd.

With another aching deep dive into human spirituality, Emily France mines her home state of Colorado in a novel of a teen girl's harrowing search for her missing younger sister—and her own search for self.

Born and raised in Boulder, Colorado, Essence McKree feels older than any seventeen-year-old she knows. Ever since weed was legalized, Mom has been working in a pot shop, high more often than not. Lately it's been up to Essa to care for her nine-year-old sister, Puck.

When Essa meets Oliver—a brainy indoor type, in town for the summer—she is cautious at first, distrustful of the tourist crowd and suspicious of Oliver's mysterious past in Chicago. But Puck is charmed and pushes Essa toward him. Soon Essa finds herself showing Oliver the Boulder she has forgotten: the mountain parties, the long hikes . . . and at Oliver's urging, the exploration of Buddhism at the local zendo.

When Oliver agrees to accompany Essa on a three-day survival game in the Rocky Mountains, she feels a lightness she hasn't known in a long time. Then she discovers that Puck has stowed away and followed them into the wilderness. After spending a night stuck in a mountain storm, Essa wakes to find Puck missing. Now Essa must rely on her newfound spiritual strength if she is to save her sister's life, and ultimately her own.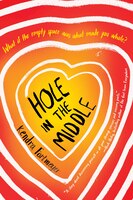 Hole in the Middle by Kendra Fortmeyer. This is scheduled to be released Sept 4th.

For every reader who grew up loving R.J. Palacio's Wonder comes a hilarious, heartbreaking, and magical YA debut about what it means to accept the body you're given.

WHAT AM I MISSING?

Morgan was born with a hole in her middle: a perfectly smooth, sealed, fist-sized chunk of nothing near her belly button. At sixteen she's tired of keeping her physical abnormality a secret. One night, after a lifetime of hiding behind lumpy sweaters and a smart mouth, she decides to bare all.

At first she feels liberated. But the fallout is more than she bargained for. A few photos snowball into a media frenzy, and suddenly she is desperate to get back to her own strange version of normal. But between hospital visits, Internet celebrity, and a disintegrating relationship with her best (and only) friend, normal is slipping further and further away.

Then a new doctor appears with a boy who may be both Morgan's cure and her destiny. What happens when you meet the person who is—literally—your perfect match? And is being whole really all it's cracked up to be?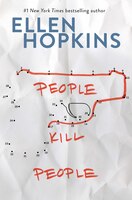 People Kill People by Ellen Hopkins. Scheduled to be released Sept 4th.

Someone will shoot. And someone will die.

#1 New York Times bestselling author Ellen Hopkins tackles gun violence and white supremacy in this compelling and complex novel.

People kill people. Guns just make it easier.

A gun is sold in the classifieds after killing a spouse, bought by a teenager for needed protection. But which was it? Each has the incentive to pick up a gun, to fire it. Was it Rand or Cami, married teenagers with a young son? Was it Silas or Ashlyn, members of a white supremacist youth organization? Daniel, who fears retaliation because of his race, who possessively clings to Grace, the love of his life? Or Noelle, who lost everything after a devastating accident, and has sunk quietly into depression?

One tense week brings all six people into close contact in a town wrought with political and personal tensions. Someone will fire. And someone will die. But who?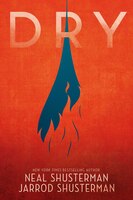 Dry by Neal and Jarrod Shsterman. This one is scheduled for release October 2nd.

When the California drought escalates to catastrophic proportions, one teen is forced to make life and death decisions for her family in this harrowing story of survival from New York Times bestselling author Neal Shusterman and Jarrod Shusterman.

The drought—or the Tap-Out, as everyone calls it—has been going on for a while now. Everyone's lives have become an endless list of don'ts: don't water the lawn, don't fill up your pool, don't take long showers.

Until the taps run dry.

Suddenly, Alyssa's quiet suburban street spirals into a warzone of desperation; neighbors and families turned against each other on the hunt for water. And when her parents don't return and her life—and the life of her brother—is threatened, Alyssa has to make impossible choices if she's going to survive.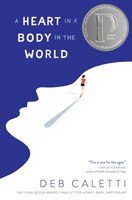 A Heart in a Body in the World by Deb Caletti. This one is scheduled to be released Sept 18.

A girl tries to outrun her demons in this searing, universal novel about the impact of gun violence, everyday sexism, rape culture, and internalizing—and overcoming—guilt from National Book Award finalist Deb Caletti.

When everything has been taken from you, what else is there to do but run?

So that's what Annabelle does—she runs from Seattle to Washington, DC, through mountain passes and suburban landscapes, from long lonely roads to college towns. She's not ready to think about the why yet, just the how—muscles burning, heart pumping, feet pounding the earth. But no matter how hard she tries, she can't outrun the tragedy from the past year, or the person—The Taker—that haunts her.

Followed by Grandpa Ed in his RV and backed by her brother and two friends (her self-appointed publicity team), Annabelle becomes a reluctant activist as people connect her journey to the trauma from her past. Her cross-country run gains media attention and she is cheered on as she crosses state borders, and is even thrown a block party and given gifts. The support would be nice, if Annabelle could escape the guilt and the shame from what happened back home. They say it isn't her fault, but she can't feel the truth of that.

Through welcome and unwelcome distractions, she just keeps running, to the destination that awaits her. There, she'll finally face what lies behind her—the miles and love and loss…and what is to come.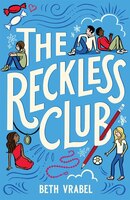 The Reckless Club by Beth Vrabel. This is scheduled to be released October 2nd and its being dubbed as a middle grade Breakfast Club drama set in a retirement home. I mean use I need to read this asap.

On the last day of middle school, five kids who couldn't be more different commit separate pranks, each sure they won't be caught and they can't get in trouble. They're wrong. As punishment, they each have to volunteer one beautiful summer day-the last one before school-at Northbrook Retirement and Assisted Living Home, where they'll push creamed carrots into toothless mouths, perform the world's most pathetic skit in front of residents who won't remember it anyway, hold gnarled hands of peach fuzzed old ladies who relentlessly push hard candies, and somehow forge a bond with each other that has nothing to do with what they've done and everything to do with who they're becoming. All the action takes place in the course of this one day, with each chapter one hour of that day, as the five kids reveal what they've done, why they did it, and what they're going to do now.
Do any of these books interest you? If so which ones?