I absolutely love that Publishers Lunch has decided to do a monthly version of the Buzz Books along with their seasonal Buzz Books.
Inside the monthly version they include samplers of the upcoming books in fiction, debut, and non fiction. They also include  a weekly list of books that are coming out in the month.
I love that there is excerpts of books because it gives you the chance to read a snippet of the book and decide if its something you want to read or perhaps its a book you heard about but not sure about. I have found so many hidden gems in reading these books that I might not have picked up otherwise or if they would have been on my radar.
Here are a few books that peaked my interest:
At first the cover drew me in and then reading the sampler hooked me in even more. This is scheduled to be released June 5th.
A great war, a great love, and the mythology that unites them; The Hawkman: A Fairy Tale of the Great War is a lyrical adaptation of a beloved classic.
Set against the shattering events of the late 19th and early 20th centuries, at the tale's heart are an American schoolteacher―dynamic and imaginative―and an Irish musician, homeless and hated―who have survived bloodshed, poverty, and sickness to be thrown together in an English village. Together they quietly hide from the world in a small cottage.
Too soon, reality shatters their serenity, and they must face the parochial community. Unbeknownst to all, a legend is in the making―one that will speak of courage and resilience amidst the forces that brought the couple together even as outside forces threaten to tear them apart.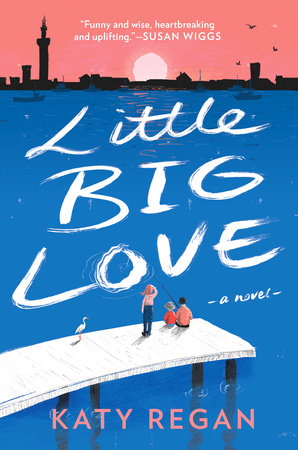 I am a huge James Patterson fan and when I heard he was working with Bill Clinton on this book I was instantly intrigued. This will be released June 4th.
The publishing event of 2018: Bill Clinton and James Patterson's
The President Is Missing
is a superlative thriller . . . one that can really happen, and one that must not be missed.
The President Is Missing confronts a threat so huge that it jeopardizes not just Pennsylvania Avenue and Wall Street, but all of America. Uncertainty and fear grip the nation. There are whispers of cyberterror and espionage and a traitor in the Cabinet. Even the President himself becomes a suspect, and then he disappears from public view . . .
Set over the course of three days, The President Is Missing sheds a stunning light upon the inner workings and vulnerabilities of our nation. Filled with information that only a former Commander-in-Chief could know, this is the most authentic, terrifying novel to come along in many years. And a timely, historic story that will be read–and talked about–for years to come.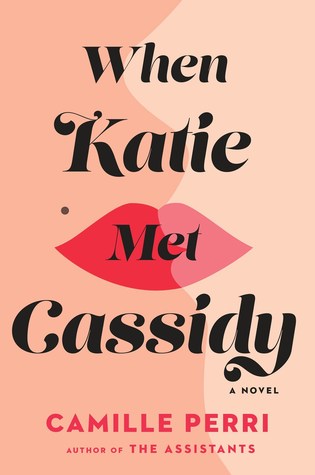 This is a romantic comedy and its coming out on June 19th. I have yet to read her debut The Assistants. It sounds really good.
When it comes to Cassidy, Katie can't think straight.
Katie Daniels, a twenty-eight-year-old Kentucky transplant with a strong set of traditional values, has just been dumped by her fiancé when she finds herself seated across a negotiating table from native New Yorker Cassidy Price, a sexy, self-assured woman wearing a man's suit. At first neither of them knows what to make of the other, but soon their undeniable connection will bring into question everything each of them thought they knew about sex and love.
When Katie Met Cassidy is a romantic comedy about gender and sexuality, and the importance of figuring out who we are in order to go after what we truly want. It's also a portrait of a high-drama subculture where barrooms may as well be bedrooms, and loyal friends fill in the spaces absent families leave behind. Katie's glimpse into this wild yet fiercely tightknit community begins to alter not only how she sees the larger world, but also where exactly she fits in.
A debut novel of family, fame, and religion that tells the emotionally stirring, wildly captivating story of the seventeen-year-old daughter of an evangelical preacher, star of the family's hit reality show, and the secret pregnancy that threatens to blow their entire world apart.
Esther Ann Hicks–Essie–is the youngest child on Six for Hicks, a reality television phenomenon. She's grown up in the spotlight, both idolized and despised for her family's fire-and-brimstone brand of faith. When Essie's mother, Celia, discovers that Essie is pregnant, she arranges an emergency meeting with the show's producers: Do they sneak Essie out of the country for an abortion? Do they pass the child off as Celia's? Or do they try to arrange a marriage–and a ratings-blockbuster wedding? Meanwhile, Essie is quietly pairing herself up with Roarke Richards, a senior at her school with a secret of his own to protect. As the newly formed couple attempt to sell their fabricated love story to the media–through exclusive interviews with an infamously conservative reporter named Liberty Bell–Essie finds she has questions of her own: What was the real reason for her older sister leaving home? Who can she trust with the truth about her family? And how much is she willing to sacrifice to win her own freedom?
Not quite sure what is drawing me into this but I want to read The Book of Essie when it comes out June 12th.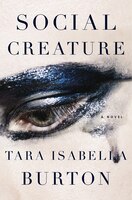 For readers of Gillian Flynn and Donna Tartt, a dark, propulsive and addictive debut thriller, splashed with all the glitz and glitter of New York City.
They go through both bottles of champagne right there on the High Line, with nothing but the stars over them… They drink and Lavinia tells Louise about all the places they will go together, when they finish their stories, when they are both great writers-to Paris and to Rome and to Trieste…
Lavinia will never go. She is going to die soon.
Louise has nothing. Lavinia has everything. After a chance encounter, the two spiral into an intimate, intense, and possibly toxic friendship. A Talented Mr. Ripley for the digital age, this seductive story takes a classic tale of obsession and makes it irresistibly new.
Anything about NYC I am in. This is coming out June 5th.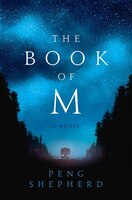 I have been hearing so much about this book that I need to read this when it comes out June 5th.
WHAT WOULD YOU GIVE UP TO REMEMBER?
Set in a dangerous near future world, The Book of M tells the captivating story of a group of ordinary people caught in an extraordinary catastrophe who risk everything to save the ones they love. It is a sweeping debut that illuminates the power that memories have not only on the heart, but on the world itself.
One afternoon at an outdoor market in India, a man's shadow disappears—an occurrence science cannot explain. He is only the first. The phenomenon spreads like a plague, and while those afflicted gain a strange new power, it comes at a horrible price: the loss of all their memories.
Ory and his wife Max have escaped the Forgetting so far by hiding in an abandoned hotel deep in the woods. Their new life feels almost normal, until one day Max's shadow disappears too.
Knowing that the more she forgets, the more dangerous she will become to Ory, Max runs away. But Ory refuses to give up the time they have left together. Desperate to find Max before her memory disappears completely, he follows her trail across a perilous, unrecognizable world, braving the threat of roaming bandits, the call to a new war being waged on the ruins of the capital, and the rise of a sinister cult that worships the shadowless.
As they journey, each searches for answers: for Ory, about love, about survival, about hope; and for Max, about a new force growing in the south that may hold the cure.
Like The Passage and Station Eleven, this haunting, thought-provoking, and beautiful novel explores fundamental questions of memory, connection, and what it means to be human in a world turned upside down.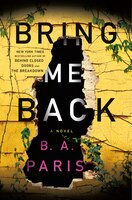 She went missing. He moved on. A whole world of secrets remained-until now.
Finn and Layla are young, in love, and on vacation. They're driving along the highway when Finn decides to stop at a service station to use the restroom. He hops out of the car, locks the doors behind him, and goes inside. When he returns Layla is gone-never to be seen again. That is the story Finn told to the police. But it is not the whole story.
Ten years later Finn is engaged to Layla's sister, Ellen. Their shared grief over what happened to Layla drew them close and now they intend to remain together. Still, there's something about Ellen that Finn has never fully understood. His heart wants to believe that she is the one for him…even though a sixth sense tells him not to trust her.
Then, not long before he and Ellen are to be married, Finn gets a phone call. Someone from his past has seen Layla-hiding in plain sight. There are other odd occurrences: Long-lost items from Layla's past that keep turning up around Finn and Ellen's house. Emails from strangers who seem to know too much. Secret messages, clues, warnings. If Layla is alive-and on Finn's trail-what does she want? And how much does she know?
A tour de force of psychological suspense, Bring Me Back will have you questioning everything and everyone until its stunning climax.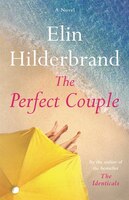 It's wedding season on Nantucket. The beautiful island is overrun with summer people–an annual source of aggravation for year-round residents. And that's not the only tension brewing offshore. When one lavish wedding ends in disaster before it can even begin–with the bride-to-be discovered dead in Nantucket Harbor just hours before the ceremony–everyone in the wedding party is suddenly a suspect. As Chief of Police Ed Kapenash digs into the best man, the maid of honor, the groom's famous mystery novelist mother, and even a member of his own family, the chief discovers that every wedding is a minefield–and no couple is perfect. Featuring beloved characters from THE CASTAWAYS and A SUMMER AFFAIR, THE PERFECT COUPLE proves once again that Elin Hilderbrand is the queen of the summer beach read.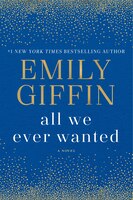 Nina Browning married a third-generation Nashvillian, enjoys a newly lavish lifestyle thanks to the sudden success of her husband's tech business and has a son, Finch, who just got accepted to Princeton.
Thomas Talone is a single dad, works multiple jobs and has a daughter, Lila, who was recently accepted to Nashville's most prestigious private high school on a scholarship.
They couldn't be prouder.
Then scandal strikes, and the worlds of these very different families collide. Lila passes out at a party, drunk and half-naked. Finch snaps a picture, types out a caption and click–sends it out to a few friends. The photo spreads quickly, and soon heated reactions bubble throughout the already-divided community. Before long, the families find themselves in the midst of an ethical war as their community takes sides, throws blame and implodes. The gray area between right and wrong grows thick, and Nina and Tom are forced to question every assumption they've held about love and family loyalty. Emily Giffin tells a riveting story of characters who face impossible choices–but emerge to live a life truer to themselves than they ever had before.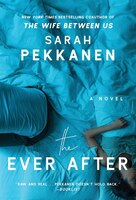 Josie and Frank Moore are happy…at least Josie thinks they are. As parents of two young girls in the Chicago suburbs, their days can be both busy and monotonous, and sometimes Josie wonders how she became a harried fortysomething mother rather than the driven career woman she once was. But Frank is a phenomenal father, he's handsome and charismatic, and he still looks at his wife like she's the beautiful woman he married more than a decade ago. Josie isn't just happy—she's lucky.
Until one Saturday morning when Josie borrows her husband's phone to make a quick call—and sees nine words that shatter her world.
Now Josie feels as if she is standing at the edge of a sharp precipice. As she looks back at pivotal moments in the relationship she believed would last forever, she is also plunging ahead, surprising everyone (especially herself) with how far she will go to uncover the extent of her husband's devastating secret.
With her "conversational writing style and a knack for making readers care about her characters" (The Washington Post) bestselling author Sarah Pekkanen paints a vivid, kaleidoscopic portrait of a marriage before and during a crisis—and of a woman who fears that the biggest secret of all may be the one she's hiding from herself.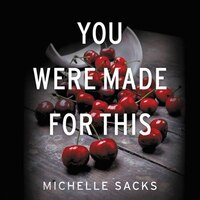 Doting wife, devoted husband, cherished child. Merry, Sam, and Conor are the perfect family in the perfect place. Merry adores the domestic life: baking, gardening, caring for her infant son. Sam, formerly an academic, is pursuing a new career as a filmmaker. Sometimes they can hardly believe how lucky they are. What perfect new lives they've built.
When Merry's childhood friend Frank visits their Swedish paradise, she immediately becomes part of the family. She bonds with Conor. And with Sam. She befriends the neighbors, and even finds herself embracing the domesticity she's always seemed to scorn.
All their lives, Frank and Merry have been more like sisters than best friends. And that's why Frank soon sees the things others might miss. Treacherous things, which are almost impossible to believe when looking at this perfect family. But Frank, of all people, knows that the truth is rarely what you want the world to see.
**These were just  a few of the books mentioned that I am dying to read. Do any of these peek your interest? If so which ones?**