\
Black Bird of the Gallows by Meg Kassel
Publisher:  Entangled Teen
Publication Date:  September 5, 2017
A simple but forgotten truth: Where harbingers of death appear, the morgues will soon be full.
Angie Dovage can tell there's more to Reece Fernandez than just the tall, brooding athlete who has her classmates swooning, but she can't imagine his presence signals a tragedy that will devastate her small town. When something supernatural tries to attack her, Angie is thrown into a battle between good and evil she never saw coming. Right in the center of it is Reece—and he's not human.
What's more, she knows something most don't. That the secrets her town holds could kill them all. But that's only half as dangerous as falling in love with a harbinger of death.
Link to Goodreads:
https://www.goodreads.com/book/show/33509076-black-bird-of-the-gallows
Purchase Links:
Amazon | Amazon Australia | Amazon UK | Amazon Canada | B&N | iBooks | Kobo
About the author:
Meg Kassel is an author of paranormal and speculative books for young adults. A New Jersey native, Meg graduated from Parson's School of Design and worked as a graphic designer before becoming a writer. She now lives in Maine with her husband and daughter and is busy at work on her next novel. She is the 2016 RWA Golden Heart© winner in YA.
Website | Twitter | Facebook | Goodreads
To check the rest of the tour schedule be sure to click on the banner and it will take you directly to the tour.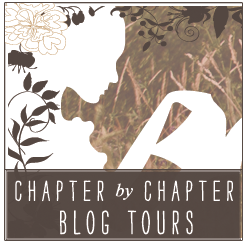 Giveway Information:
Three (3) winners will receive A Black Bird of the Gallows canvas tote bag (11"x14") which includes a custom made crow pendant and ball chain, bookmark and stickers, $10 Amazon Gift Card (INT):
There is also another giveaway that is associated with the tour and its a chance to get an exclusive tshirt all you have to do is CLICK ON THIS and it will take you directly to the page.