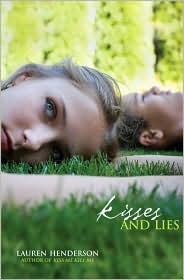 GENRE: YA
PUB DATE: January 2009
This is the second book in the series. The first book is called Kiss Me Kill Me. I suggest that you read the first book first just so you have an idea of what has happened and who is who. The book picks up where Kiss Me Kill Me left off.
Scarlett is determined to find out who killed Dan and why. She continues her gymnastics and she uses what she has learned to get her out of sticky situations. This made the book a little interesting when she got into them and you would wonder how she would get out.
Scarlett and Taylor are still friends. Taylor is an American girl who is tough, smart and quick moving. She wants to be a private investigator when she is out of school.
As Scarlett continues on her investigation clues and suspects are coming to light. On a whim Scarlett contacts Dan's parents wanting to meet them and bring something that Dan gave her. Which really isn't true. She gets a call from Dan's mother and she invites Scarlett to come to their castle in Scotland. She comes up with a story for her grandmother and heads to Scotland. When she finally gets off the train she thinks she sees Dan's ghost in reality its only Dan's twin brother that she didn't know he was. She finally gets to see Dan's room and looks for something small to take so she can give it to his parents.
I hate to say much more cause I will end up giving it away but Who killed Dan and why?
For some reason I really enjoyed the first book more. I think the reason I didn't really like this one was because things seemed to be a little too far fetched and it seemed to drag on in places.
copyright 2010, Cindy (Cindy's Love Of Books)
If you are reading this on a blog or website other than Cindy's Love Of Books or via a feedreader, this content has been stolen and used without permission.