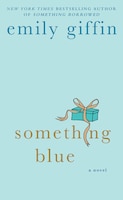 This is book two. This time the book is about Darcy. Basically, it's her story and not Rachels.
Darcy thought she had it all figured out. She knew the more beautiful the was the more of a fantastic life you had. She always got what she wanted even from when she was a young girl. She asked and she got it no question asked. Darcy didn't care about substance, morals, karma or the rules. What Darcy wanted Darcy got was the rule of thumb. She didn't care who she hurt as long as she got what she wanted.
Darcy's perfect world got turned upside down by her best friend Rachel. (Rachel to her is a plain Jane and good girl.) Darcy found out that her best friend stole her fiance Dex. It was only after she told Rachel that Dex called the wedding off. We find out that Darcy cheated on Dex with his best friend Marcus and that she was pregnant with Marcus's baby. Then she found out about Dex and Rachel.
Life with Marcus isn't the greatest and he leaves her. Darcy finds herself for the very first time in her life alone and with a baby on the way. No idea what to do she heads to London to hang with Ethan (yes the same guy Rachel went to see) and while thinking of going to London she is thinking of staying. Once she is there Darcy resorts back to her old ways of getting what she wants. While she is there she tries to make her life what it was in NYC.
She soon discovers through Ethan's help that the rules that she uses to live by before no longer apply. She needs to change or else. Ethan really let into her on the way she was and how she treated people. The reason she is alone with no friends to lean on.
Upon thinking of what Ethan has told her she realizes that she must begin the journey towards being self-awareness, motherhood, forgiveness, and friendship. Darcy discovers the true meaning of friendship, love, and being able to have the happy ever after.
After reading this book I truly fell in love with Darcy's character.
copyright 2010, Cindy (Cindy's Love Of Books)
If you are reading this on a blog or website other than Cindy's Love Of Books or via a feedreader, this content has been stolen and used without permission.