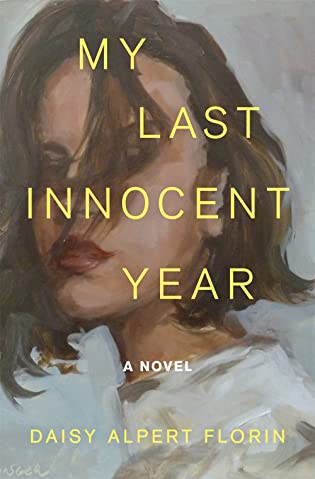 My Last Innocent Year
by Daisy Alpert Florin
Published by
Henry Holt and Co. on February 14, 2023
Pages:
304
Goodreads
An incisive, deeply resonant debut novel about a nonconsensual sexual encounter that propels one woman's final semester at an elite New England college into controversy and chaos—and into an ill-advised affair with a married professor
It's the winter of 1998 and Isabel Rosen has one semester left at Wilder College, a prestigious school in New Hampshire with a wealthy, elite student body and the sort of picturesque buildings college brochures were invented to capture. The only daughter of a Lower East Side appetizing store owner, Isabel has always felt out of place at Wilder, and the death of her mother shortly before she arrived on campus left her feeling unmoored in a way that's proven hard to shake. Now, right as she's coming to believe she's finally found her place, the fallout from a nonconsensual sexual encounter with one of the only other Jewish students on campus leaves Isabel reeling.
Enter R.H. Connelly: a once-famous poet and Isabel's married writing professor, a man with secrets of his own. Connelly makes Isabel feel seen, beautiful, talented; the woman she longs to become. His belief in her ignites a belief in herself. The two begin an affair that shakes the foundation of who Isabel thinks she is, for better and worse.
Set against the backdrop of the Clinton and Lewinsky scandal, My Last Innocent Year is a coming-of-age story about a young woman on the brink of sexual and artistic awakening, navigating her way toward independence while recognizing the power, beauty and grit of where she came from. Timely and wise, it reckons with the complexities of consent, what it means to be an adult, and whether or not we can ever outrun our bad decisions.