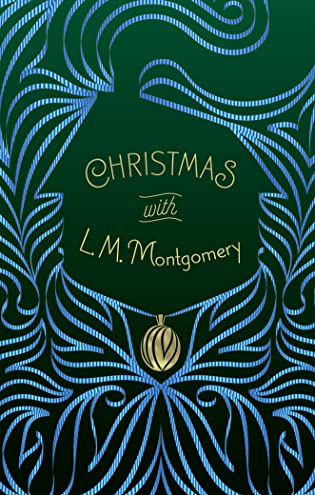 Christmas with L. M. Montgomery
by L.M. Montgomery
Published by
Union Square Co. on September 28, 2021
Pages:
64
Goodreads
This paperback will feature three Christmas-themed stories by the author: "Christmas at Red Butte," "A Christmas Inspiration," and "A Christmas Mistake."

I stumbled upon this while looking around Book Outlet and instantly had to add it to my cart. I want to make 2023 the year I read more L.M. Montgomery because sadly I haven't read anything except Anne of Green Gables. I am hoping that I can read everything Lucy Maud wrote next year.
I was surprised when the book arrived because it was a skinny volume. There are three short (and I mean short) stories in the book. They are A Christmas Inspiration, A Christmas Mistake, and Christmas at Red Butte.
I read this in one sitting and I plan of rereading this again every Christmas.
I think my favorite had to be A Christmas Inspiration. It's about 5 girls who live in a boarding house and they notice that one of the employees didn't get anything for Christmas so they take it upon themselves to pick up a few little things to surprise her with. That one little gesture made her so happy. I loved that they plan on doing this every year for her.
A Christmas Mistake is about a widow trying to figure out Christmas dinner. Then the family mistakenly gets invited to a Christmas dinner but it turns out to be a good thing because the families reconnect.
Finally, the last story Christmas at Red Butte is about another family who is struggling with giving gifts for Christmas and the return of a long-lost loved one.
They are just the perfect short stories to read this holiday season and would make a perfect stocking stuffer.