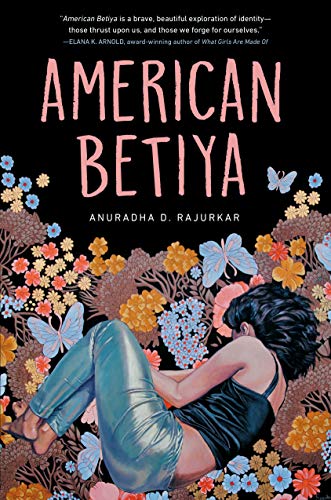 About The Book:
A luminous story of a young artist grappling with first love, family boundaries, and the complications of a cross-cultural relationship. Perfect for fans of Sandhya Menon, Erika Sanchez, and Jandy Nelson.
Rani Kelkar has never lied to her parents until she meets Oliver. The same qualities that draw her in–his tattoos, his charisma, his passion for art–make him her mother's worst nightmare.
They begin dating in secret, but when Oliver's troubled home life unravels, he starts to ask more of Rani than she knows how to give, desperately trying to fit into her world, no matter how high the cost. When a twist of fate leads Rani from Evanston, Illinois to Pune, India for a summer, she has a reckoning with herself–and what's really brewing beneath the surface of her first love.
Winner of SCBWI's Emerging Voices award, Anuradha D. Rajurkar takes an honest look at the ways cultures can clash in an interracial relationship. Braiding together themes of sexuality, artistic expression, and appropriation, she gives voice to a girl claiming ownership of her identity, one shattered stereotype at a time.
About The Author: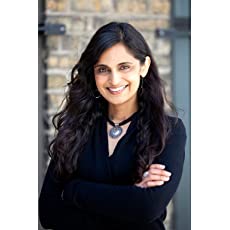 Anuradha D. Rajurkar is the national recipient of the SCBWI Emerging Voices Award for her contemporary debut novel, American Betiya. Born and raised in the Chicago area to Indian immigrant parents, Anuradha earned two degrees from Northwestern University, and for many years had the joy of being a public school teacher by day, writer by night.
Nowadays, when she's not writing or reading, you can find Anuradha exploring the shores of Lake Michigan with her family, obsessing over her garden, watching old horror flicks with her sons, eating too many baked yummies, or roguishly knitting sweaters without their patterns. She hopes her stories will inspire teens to embrace their unique identities and inner badass despite outside pressures and cultural expectations. American Betiya releases on March 9, 2021, by Knopf Books for Young Readers/Penguin Random House.

Since reading the synopsis of this I quickly added it to my wishlist as it sounds really interesting and I have to admit I really like the cover.