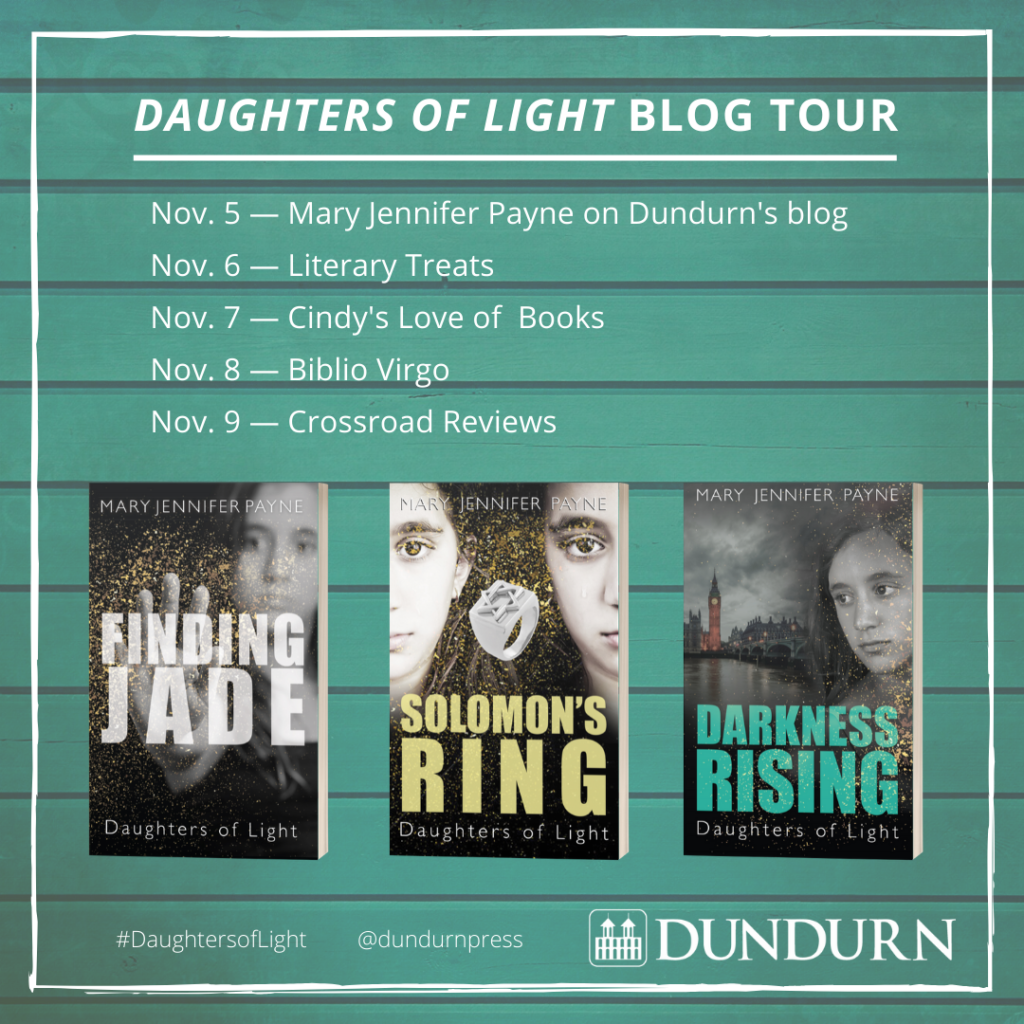 Today is my stop on the Daughters of Light blog tour and I quickly have to thank Dundurn Press for reaching out to me and asking if I would like to be a part of this blog tour and I quickly said yes.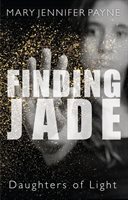 Title: Finding Jade (book 1 Daughters of Light Series)
Author: Mary Jennifer Payne
Pub Date: December 2016
Pages: 216
Publisher: Dundurn Press
The year is 2030, and climate change is making life on Earth more challenging. Fourteen-year-old Jasmine Guzman is struggling to come to terms with the abduction of her twin sister, Jade, and her mother's illness. Things go from bad to worse when a series of bizarre occurrences make Jasmine wonder if she's losing her mind. But, with help from Raphael, a boy at her new school, Jasmine learns she actually has special powers that are putting her life in danger.
Most surprising, she learns that her sister isn't actually missing. Jasmine just needs to look in the right place: The-Place-in-Between, where the demons dwell.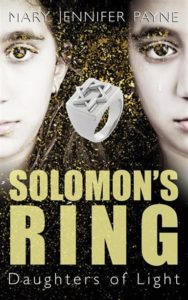 Title: Solomon's Ring (Book 2)
Author: Mary Jennifer Payne
Pub Date: January 2018
Pages: 352
Publisher: Dundurn Press
In the second book of the Daughters of Light series, the demon-hunted Seers are in a race against time to return a stolen ring.
Twin sisters Jade and Jasmine are finally together after a five-year separation, but there's no time to enjoy the reunion. As Seers, the sisters are being hunted by demons spilling through the rift, and the city is on high alert against terrorist threats. The Protectors at Beaconsfield have gathered as many Seers as possible, as the countries that haven't been destroyed by climate change are starting to close their borders. On top of it all, Jasmine discovers that someone has stolen a ring with the power to control the demons, and the Final Battle between the Daughters of Light and the forces of darkness is approaching more quickly than anyone predicted.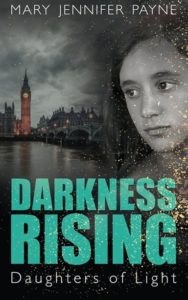 Title: Darkness Rising (Book 3)
Author: Mary Jennifer Payne
Pub Date: April 2019
Publisher: Dundurn Press
Pages: 312
The Final Battle is coming. Are the Seers ready?
Sixteen-year-old twins Jasmine and Jade and the rest of the Seers are not only divided between Toronto and London, they"re internationally wanted fugitives. While away in the Place-In-Between trying to return Solomon"s Ring, the girls become the prime suspects in a deadly terrorist attack in Toronto.
The Seers, their Protectors, and a handful of others know the truth: they are innocent, the world is dying, demons are around every corner, and the Darkness is taking over. As the only hope in the coming apocalyptic battle, the Seers will have to work together to save the world from the brink of destruction.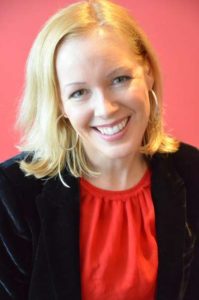 About the author:
Mary Jennifer Payne is the author of the YA novels Since You've Been Gone, Enough, Finding Jade, and Solomon's Ring. Her writing has been published in journals, anthologies, and magazines in Canada and abroad.
Mary Jennifer's graphic novels for young adults – Most Valuable Player, Friends or Enemies, Lion of Africa, and Dog Disaster – are a part of the Boldprint Graphic series (OUP), which was awarded the 2010 Texty Award from the Text and Academic Authors' Association and the 2011 Teachers' Choice Award for Children's Books.
She currently resides in Toronto with her three rescue cats, where she is a Special Education teacher in the Regent Park community. In her spare time, Mary Jennifer can often be found learning to surf on the beaches of Southern California or spending time with friends in London, UK

Since this is a trilogy I won't get to in-depth with my review because I don't want to give to much away because I know I will.
As I have mentioned in the past I love being able to take part in book tours with authors/publishers etc because you always manage to find a book or books that you might not have normally heard about otherwise and this was the case. Not only did I get to discover this amazing ya fantasy (which you know is something new for me to read and review) but also a Canadian author, which you all know I love supporting and discovering.
The series focuses on 14-year-old twins Jade and Jasmine, who have magical powers and they are called Seers. When they were little kids Jade mysteriously disappeared. It's only when Jasmine is enrolled in a new school that she discovers she has this magical power and that her sister Jade isn't actually missing but in a place called  The Place In Between. This is no ordinary place so rescuing her won't be easy because this is where demons dwell. Thankfully there is  Protectors there who will protect Seers.
I have to admit one of the reasons I don't read much in fantasy is because sometimes the mythology is too much, and I have to say that the author kept it simple that anyone can understand and follow. As the books progressed so did more knowledge about the Seers and who they are and what they can do.
Did I mention that this book takes place in Toronto? If I didn't well it does. I love reading books that take place in places I know especially in Canada. Toronto is the only city remaining that has survived the climate changes happening in the year 2030. It's scary to think about what could happen to the world in the next 10+ years especially after reading this trilogy. Climate change is relevant to our times right now.
In the second book, there has been an increase of violent incidents happening and the mayor of Toronto wants to close the borders for fear that these refugees are actually climate change terrorists and they are using Toronto as the platform to advance their agenda.
Jasmine and Jade are reunited but sadly they don't get to enjoy this reunion like they want to because Seers are being hunted by the demons and they are moving into the real world. The Protectors are trying to gather up all the Seers as quickly as they can.
With Seers locating to Toronto and London we soon discover that they are international fugitives.
When they discover an item that has the power to control the demons has been stolen the girls decide to go back and look for it. It's not going to be easy but they are willing to do whatever it takes. But will they be able to do it before the Darkness takes over and the world is destroyed?
You have to read this trilogy to find out.
Thank you, Dundurn Press for allowing me to be a part of the blog tour and sending me all three books to read for my review.