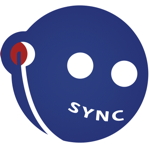 I just wanted to take a quick moment to remind you about SYNC is a free summer audiobook program for young adults but you can do this to.  From April 25th to August 1st, SYNC gives away two complete audiobook downloads a week –pairs of high interest titles, based on weekly themes. Sign up for email or text alerts and be first to know when new titles are available to download at www.audiobooksync.com.
I have always wanted to give audio books another chance and what better way then through SYNC Audio Books. These are actually both books I have never read so I am excited to give them a try.
Here is the books available this week: 06/06 – 06/13
In this young adult debut set in Saudi Arabia, where the law forbids romantic relationships outside of marriage, two teens fall in love, with tragic consequences. Sixteen-year-old Zarin Wadia is many things: an Indian girl, a bright and vivacious student, an orphan, a troublemaker whose romantic entanglements are the subject of endless gossip among the girls in her school. "You don't want to get involved with a girl like that," they say. So how is it that Porus, a Parsi boy, has only ever had eyes for her? And how did Zarin and Porus end up dead in a car together, crashed on the side of the highway in Jeddah, Saudi Arabia? When the religious police arrive, everything everyone thought they knew about Zarin is called into question.
When a small town relies on tourists flocking to its baths, will a report of dangerously polluted waters be enough to shut them down? Henrik Ibsen weighs the cost of public health versus a town's livelihood in An Enemy of the People. Adapted by Rebecca Lenkiewicz. An L.A. Theatre Works full cast recording featuring: Rosalind Ayres as Catherine Stockman Gregory Harrison as Peter Stockman Richard Kind as Dr. Thomas Stockman Alan Mandell as Morten Kill Alan Shearman as Captain Horster Jon Matthews as Billing Josh Stamberg as Hovstad Emily Swallow as Petra Tom Virtue as Aslaksen Additional voices by Sam Boeck, William Hickman, Adam Mondschein, Julia Coulter, and Jeff Gardner. Includes an interview about the Deepwater Horizon, man-made environmental disasters, climate change, and the state of the world's water supply with Joel K. Bourne Jr., former senior environment writer for National Geographic. Directed by Martin Jarvis. Recorded in Los Angeles before a live audience at The James Bridges Theater, UCLA in April of 2014. An Enemy of the People is part of L.A. Theatre Works' Relativity Series featuring science-themed plays. Major funding for the Relativity Series is provided by the Alfred P. Sloan Foundation, bridging science and the arts in the modern world.